Real estate investment trusts (REIT) enjoyed a solid run during the five years after the Great Financial Crisis on aggressive high-yield hunting by income-hungry investors.
Despite a significant pullback in 2015, large-cap REITs remain overvalued, and yields are still relatively unattractive.
Yet, we're seeing something of a trend here at Wall Street Daily – namely that many smaller REITs still have low valuation multiples and high dividend yields.
Last November, my colleague, Alan Gula, detailed this exact scenario in apartment REITs.
The latest opportunity is BioMed Realty Trust (BMR), the leading provider of real estate solutions to the life science community. BMR's full range of services includes leasing, development, construction, acquisition, financing, and property management.
With a market cap of just over $4 billion, BMR is relatively small compared to its better-known peers. Yet its dividend yield is twice that of the big name office landlords and tops several of the biggest healthcare REITs, as well.
Best of all, it appears to be very reasonably valued right now. Take a look at the table below to see how it stacks up against six other popular REITs:
As you can see, BMR has the lowest price-to-funds from operations (P/FFO) by a large margin. It also has the second-largest five-year FFO growth. That means, despite solid growth, BMR is still comparatively inexpensive.
In fact, BMR isn't just cheap compared to its industry – it's also trading at a 10% discount to its own 10-year median P/FFO, as well.
To top it off, BMR also has the lowest EV/EBITDA multiple of any of the companies on the above chart, and it's trading right at its average 10-year EV/EBITDA.
Going forward, BioMed appears well-positioned to capitalize on several important trends.
Perhaps most importantly, it's one of just two pure-play life science REITs, along with Alexandria Real Estate Equities (ARE). It also has a well-diversified portfolio, with its largest tenant contributing just 7.7% of total revenue and its 10 largest tenants contributing only 41% of revenue.
Meanwhile, BMR stands to benefit from the passage of the 21st Century Cures Act, which the House of Representatives passed on July 10 by an overwhelming majority.
In addition to providing $9 billion for medical research, the bill aims to bring new and potentially life-saving cures to the public more efficiently. Put another way, the bill may ease the standards used by the FDA to approve new drugs, thus allowing drug companies to bring products to market more quickly and frequently.
All told, the market for research space and laboratories should continue to grow – and that's great news for BioMed Realty.
Good investing,
Chris Worthington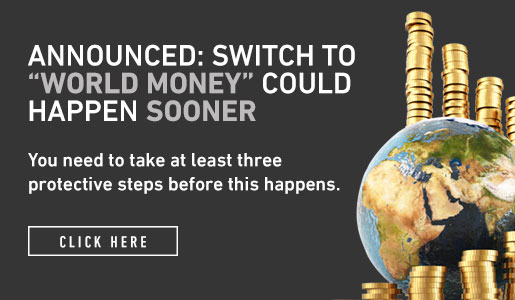 Comments (1)