On July 13, the United States, together with six nations, reached a historic accord with Iran. The treaty, if fully implemented, will essentially delay Tehran's ability to develop a nuclear weapon by more than a decade. In return, the United States will lift economic sanctions enacted during 2011 and 2012.
The deal culminates 20 months of negotiations on an agreement that President Obama had long sought and stands as the biggest diplomatic achievement of his presidency.
The accord limits Iran's ability to produce fissile material, essential for making a nuclear weapon, for 10 years and establishes new international inspections of its nuclear facilities.
It also extends a United Nations arms embargo on Tehran for up to five more years. Though, this structure would be shortened should the International Atomic Energy Agency conclude that Iran isn't working on a nuclear weapon.
Parties to the deal – in addition to the United States and Iran – are Britain, China, France, Germany, Russia, and the European Union.
If the treaty is enacted, global energy markets will be significantly altered by the introduction of Iran's copious reserves of crude oil and natural gas.
Answered Prayers
As expected, the Iranian government and its nation's people are thrilled. Iran's President, Hassan Rouhani, elected in 2013 on a promise of ridding the country of sanctions, said that the Iranian people's "prayers have come true."
But energy producers aren't joining the party. Why? Because Iran has the world's fourth-largest oil reserves and second-largest gas reserves, according to the U.S. Energy Information Administration (EIA). Lifting the sanctions opens up a well-supplied market to even more resources.
Natural gas markets are far more immune to the sanctions being lifted, as Iran exports only a small volume of natural gas – most of its production is domestically consumed. At the same time, foreign direct investment in the entire sector has been hit.
Drilling Into the Numbers
In addition to its abundant reserves, Iran also ranks among the world's top 10 oil producers and top 5 natural gas producers. The country produced almost 3.4 million barrels per day (bpd) of petroleum and other liquids in 2014, and an estimated 5.7 trillion cubic feet of dry natural gas in 2013.
Despite its impressive reserves, Iran's crude oil production has declined significantly, and natural gas production growth has slowed over the past few years. Sanctions have profoundly affected Iran's energy sector and stymied its progress, resulting in many cancellations or delays in upstream oil and gas projects.
Much to the dismay of the United States, some nations relaxed sanctions in 2013, which resulted in an increase of Iran's crude oil and condensate exports late that year. Exports averaged 1.4 million bpd in 2014, which is almost 150,000 bpd above the 2013 level according to EIA estimates. Exports to China and India accounted for almost all of the increase.
From a logistics standpoint, the Strait of Hormuz off Iran's coast is an important route for oil exports from Iran and other Persian Gulf countries. It measures only 21 miles wide at its narrowest point, yet an estimated 17 million bpd of crude oil and refined products flowed through it in 2013. This amounts to approximately 30% of all seaborne-traded oil and close to 20% of total global oil production.
Either Side of the Fence
The announcement intensified downward pressure on crude oil markets, extending a summer-long decline that came about in part from increasing U.S. stockpiles, and more recently from expectations of this accord coming about.
Yet, if this is such bad news, why has the price of WTI been holding above $50 per barrel? Because feelings are mixed as to whether the treaty will actually come into force.
Some anticipate a tough road ahead in convincing Congress to back the agreement, particularly among House Republicans for whom the issue is largely one of national security.
President Obama in his speech said, "If Congress kills this deal not based on expert analysis, and without offering any reasonable alternative, then it's the United States that will be blamed for the failure of diplomacy. International unity will collapse, and the path to conflict will widen."
Obama will also have to manage the reactions of Israel's Prime Minister and the leaders of Saudi Arabia and other Arab states, who have warned against the deal, saying the relief of sanctions will ultimately empower Iranians throughout the Middle East.
Others believe that Obama's chances of ultimately prevailing are high. Even if the accord is voted down, he will veto that action, and he is likely to have the votes he would need to prevail in an effort to override the veto.
So from a trading perspective, listen to the rhetoric in Washington. There are 60 days to review the comprehensive agreement. If the deal doesn't pass, and Obama vetoes the rejection, a two-thirds vote in Congress would be necessary to override his veto.
For the longer term, if the deal goes through, sanction relief will be phased in. And if Iran violates the deal, sanctions can be snapped back into place.
Good investing,
Shelley Goldberg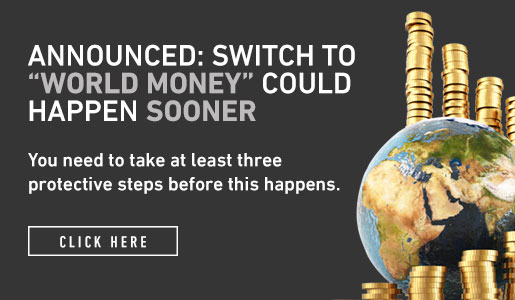 Comments (8)