With oil trading in the $60s, most investors are focusing on how that price is affecting U.S. shale drillers.
Indeed, the industry is struggling. North Dakota, for example, is producing less oil now than it did in December when production peaked at 1.23 million barrels per day (bpd).
That's no small consequence, but the aftershocks of lower oil prices have been felt much more dramatically by our neighbors to the north, Canada, and its oil sands industry.
You see, Canada is the world's fifth-largest producer of oil, and only Saudi Arabia and Venezuela have more reserves. Most of these reserves, and thus the oil production, come from the country's huge oil sands deposits. Alberta's oil sands alone hold about 167 billion barrels of oil.
But it takes a lot to get that oil out.
Two methods are used. The "in situ" method injects steam into wells to heat up a thick, gooey version of a type of oil called bitumen. The other method is basically a strip mining-type operation. Both require more energy and water than conventional methods. And oil sands operations produce more carbon emissions than drilling methods, which doesn't please environmentalists.
More importantly for our discussion, getting oil from oil sands is a high-cost operation, making it much more susceptible to the machinations of Saudi Arabia.
Projects still on the drawing board are particularly affected. According to Rystad Energy, new oil sands projects need oil to average $100 per barrel just to break even.
Canadian Cutbacks
Right now, Canada's energy industry is feeling the full effects of the Saudis' market-flooding strategy. The Canadian oil benchmark – Western Canada Select – was at $86 per barrel just a year ago. Now it's trading below $30 per barrel.
That drop is dripping down to the energy companies, too. Canada's energy industry cash flow is expected to fall this year to levels not seen since the late 1990s. RBC Capital Markets forecast cash flow to shrink by a whopping $140 billion, or 32%.
There will also be a commensurate drop in capital spending this year. The Canadian Association of Petroleum Producers (CAPP) estimates that total oil and gas industry capital spending will only reach $37 billion. That's a plunge of nearly 40% from 2014 levels. Oil sands capital expenditures are expected to fall about 30% to $18 billion.
The bulk of the cutbacks will occur at the three biggest oil sands producers – Suncor Energy (SU), Cenovus Energy (CVE), and Canadian Natural Resources (CNQ).
But others, including Royal Dutch Shell PLC (RDS-A), have also announced cutbacks. Shell withdrew its application to build a 200,000 bpd oil sands mine in Alberta.
Adding to the industry's woes is the leftist New Democratic Party that was elected to govern Alberta in May. The party pledged to raise corporate taxes and get more oil royalties from the companies tapping into Alberta's oil riches. It also vowed to review regulations on greenhouse gas emissions from oil sands operations.
Already, the province of Alberta has authorized doubling its carbon tax over the next two years. The tax goes from $15 per ton now to $20 per ton in 2016 and $30 per ton in 2017.
Add this all up and what do you get?
Long Term, Production Will Fall
A dramatic fall in Canada's long-term oil output.
CAPP estimates that Canada will produce 5.3 million bpd in 2030. That's down from the 6.4 million bpd forecasted just a year ago.
And it's all due to the "sharp drop in world oil prices over the past year," says CAPP.
Maybe everyone got the Saudis' No. 1 target wrong. Maybe it's not the U.S. shale producers, but Canada. The Saudis seem to have knocked out some of Canada's long-term oil production, with more output falloff likely to come.
No, the United States was most certainly Saudi Arabia's main concern. Still, the Kingdom is surely pleased to see a long-time competitor suffer.
And the chase continues,
Tim Maverick
Tim Maverick boasts decades of experience in the investment world. He spent 20 years at a major brokerage firm - as a trading supervisor and broker working directly with clients.
Learn More >>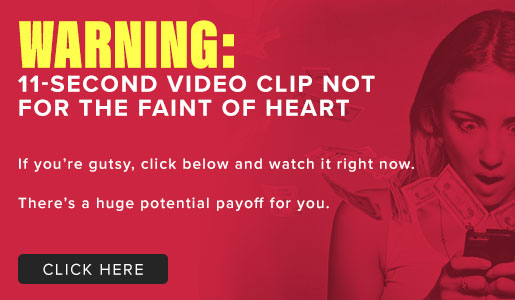 Comments (3)