It looks like the merger and acquisition (M&A) fire is now fully ablaze in the pipeline industry.
On June 21, natural gas pipeline powerhouse Williams Companies, Inc. (WMB) rejected an unsolicited $53-billion, all-equity bid from Energy Transfer Equity, L.P. (ETE). Williams controls over 33,000 miles of pipelines in the United States.
Energy Transfer believes its existing pipeline network, which is mainly in the South and Midwest, is a perfect complement to Williams' network, which is mostly in the Northeast near the massive Marcellus gas fields.
But Williams Companies said the bid undervalues the company. Particularly in light of its offer to reabsorb Williams Partners L.P. (WPZ) for $13.8 billion. Williams Companies says that deal will allow it to raise dividends and lower borrowing costs while increasing capital spending.
But Energy Transfer's offer is contingent on Williams Companies abandoning the pursuit of Williams Partners, its limited partnership entity.
With its proposed deal for Williams Partners, Williams Companies is following the script first written by Kinder Morgan, Inc. (KMI) that moves away from the limited partnership model. Kinder consolidated all of its partnerships into the parent company in a $78-billion deal, saying the limited partnership model was too cumbersome for a company of its size to grow.
A Philosophical Dispute
This rebuff of Energy Transfer Equity by Williams Companies is really all about which model is believed to be best for running U.S. energy infrastructure most profitably: The master limited partnership model championed by Energy Transfer, or the C corporation model favored by Kinder Morgan.
Under terms of the offer by Energy Transfer, Williams Companies shareholders would receive stock in a new entity, a C corporation called ETE Corp., which would have a separate stock exchange listing. The limited partnership entities of both companies would remain intact.
Now, both Energy Transfer and Kinder Morgan have been wildly successful.
Billionaire Kelcy Warren started Energy Transfer in 1995 in Texas with less than 200 miles of natural gas pipelines. His company now controls over 71,000 miles of pipelines carrying natural gas, oil, and other fuels.
Kinder Morgan is the largest energy infrastructure company in the United States, with about 84,000 miles of pipelines and 165 terminals. It began in 1997 with Richard Kinder and William Morgan at the helm, with few assets and employees, and an enterprise value of a mere $325 million.
So which model is better?
Damn Good if You Do or Don't
For investors, it actually doesn't matter. Both have enriched their shareholders. So why not hedge your bets and buy both companies?
After all, much of John D. Rockefeller's fortune was made by controlling the processing and transport of energy.
As far as Williams Companies goes, it has been under heavy pressure from activist shareholders to get its act together. The company has been plagued by high debt, which largely stems from buying assets at rich valuations. It will eventually succumb to a suitor, most likely ETE, with a higher offer. But Kinder is also a longshot.
And "the chase" continues
Tim Maverick
Tim Maverick boasts decades of experience in the investment world. He spent 20 years at a major brokerage firm - as a trading supervisor and broker working directly with clients.
Learn More >>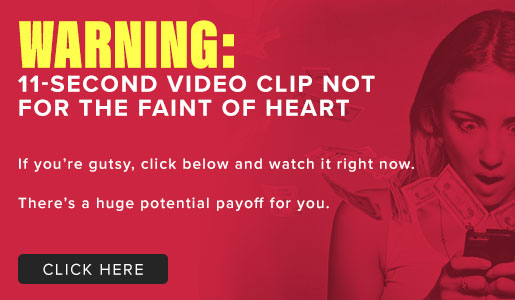 Comments (1)