What is it with South American countries and corporate scandals?
First, it was Brazil and the still-expanding improprieties surrounding Petrobras (PBR).
Now, the spotlight is shifting to Chile and Sociedad Quimica y Minera de Chile (SQM) – the world's largest producer of a key battery ingredient, lithium.
SQM was privatized in the 1980s under the dictator Augusto Pinochet. His then son-in-law, Julio Ponce, conveniently bought up shares that made him chairman of the company and a billionaire.
But earlier this year, Ponce, SQM's CEO Patricio Contesse, and others were forced out after investigations revealed insider trading, tax fraud, and illegal political contributions.
And, apparently, this is just the tip of the iceberg…
Government in Hot Pursuit
The Chilean investment agency Corfo is now trying to revoke the company's land concessions involving lithium and fertilizer in the Salar de Atacama. This area is a huge salt flat rich in lithium, and makes Chile the "Saudi Arabia of Lithium."
The agency claims that Sociedad Quimica y Minera de Chile underpaid contracts and sold its product at below-market prices. Officials said this behavior shows that SQM is not a "suitable" company to have any contracts with the Chilean government.
Of course, SQM is denying all allegations. The company says it has faithfully complied with all the obligations in the lease agreement.
The dispute is currently in arbitration proceedings, which will be closely watched by the lithium industry. Any disruption to Chilean supplies will surely have an effect on lithium supplies and prices.
Prices Power Up
Lithium prices were already enjoying an upswing prior to this brewing dispute.
This is partially due to the current double-digit growth in lithium-ion battery demand. Battery makers like Tesla Motors (TSLA), Panasonic (PCRFY), and LG Chem (051910.KS) are expanding their production and are expected to continue doing so.
In a report, Jon Hykawy of Stormcrow Capital forecasted that "overall lithium demand will more than double from present levels through 2025."
The more interesting story is on the supply side, though.
Major producers, such as SQM, have always said that adding production is no problem. Yet, lithium prices have doubled since 2009 with little rise in output.
This is especially true in the upstream market. Tight supplies are apparent for both lithium carbonate and lithium hydroxide.
For insight into what's really happening with lithium supplies, I contacted Joe Lowry, known in industry circles as Mr. Lithium.
Mr. Lithium Says…
Lowry is one of the world's leading experts in lithium supply and markets, with more than two decades in the industry. These days, he travels around the world gathering intelligence on lithium for his advisory firm, Global Lithium LLC.
As for why lithium prices are up, Lowry pointed to several supply factors, including "the delay in the Rockwood Holdings expansion coming on line, Orocobre's (ORL.TO) inability to ramp up thus far, and uncertainty in China over spodumene pricing and supply." (Spodumene is a mineral consisting of lithium aluminum inosilicate that's a source of lithium.)
Rockwood Holdings, now a part of Albemarle (ALB), is the global market leader for lithium compounds and one of the biggest producers of lithium raw materials.
Rockwood has a major expansion project in Chile. But it has experienced serious delays thanks largely to disputes with the Chilean government. It's interesting to note that Rockwood is developing lithium brine holdings in Arkansas, and is sitting on one of the richest spodumene deposits in the world in North Carolina.
Orocobre is a junior lithium company that's the first new global lithium carbonate supplier in over 20 years. Its flagship Salar de Olaroz lithium project is located in Argentina. Again, a tough political environment in which to do business.
And what about the SQM situation? After all, even before its current mess, the company wasn't delivering as much lithium as promised to some customers.
"It is still too early to tell how the SQM situation plays out," says Lowry.
It probably is too early to judge, since politicians are involved.
But with lithium being a key component for devices in everyone's pockets, purses, and homes, it's certainly a situation well worth keeping an eye on in the weeks ahead.
And the chase continues,
Tim Maverick
Tim Maverick boasts decades of experience in the investment world. He spent 20 years at a major brokerage firm - as a trading supervisor and broker working directly with clients.
Learn More >>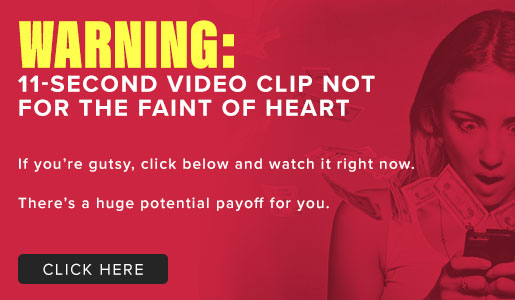 Comments (1)