There's a new consumer electronics giant… and I'll bet most Americans have never heard of it.
That's rapidly changing, though, as the company expands its footprint across Asia and upends traditional business models.
And with growth in the Americas now accelerating, too, it's only a matter of time before it brings down prices for various mobile devices over here – like smartphones, tablets, fitness trackers, and more.
In the process, the company is quietly evolving from a mere specialist in the Chinese market into a global household name – and this growth curve has the likes of Apple (AAPL), Google (GOOGL), and Samsung (SSNLF) scared stiff at the prospect of some fierce competition…
Xiaomi's Three Keys to Success
Founded in 2010, Xiaomi is the brainchild of Chinese entrepreneur Li Jun – a man who first made his mark by selling a Chinese online book company to Amazon (AMZN) for $75 million.
With Xiaomi, his idea is to increase market share by accepting a smaller initial margin than existing consumer products giants and then cutting costs by selling directly.
To understand Xiaomi, you have to understand that most mobile devices are likely made by one of a few Asian manufacturers, often right next to competing products. And with the technology behind most of these devices relatively easy to license and most components available "off the shelf" from any number of manufacturers, becoming a device manufacturer requires a three-pronged approach…
Capital: For capital, Li put up his own money. But it's no surprise that it wasn't nearly enough to take on the likes of Samsung. So he gathered up some Asian venture capital funds, some national investment funds in places like Singapore, and component suppliers like QUALCOMM (QCOM).
With that, Xiaomi got underway – and the company's early success attracted new investors. Today, just five years after it was founded, Xiaomi boasts a valuation of $45 billion.
Imagination: The driving force behind Xiaomi's success is its innovative management team. Li went all out, raiding companies like Google, Microsoft (MSFT), and other tech firms for their top talent.
The remit was tough: Make popular devices… but do it at lower prices and not at the expense of quality.
Unlike other "copycat" manufacturers, Xiaomi insists on the same high-quality materials that the top device manufacturers use. So the materials and manufacturing quality in a Xiaomi smartphone or fitness band is every bit as good as in a Samsung phone or a Fitbit (FIT).
And Xiaomi offsets its lower initial selling prices by selling additional products and content, such as apps, videos, phone cases, and home screen customizations.
Marketing: Xiaomi's marketing strategy has proved to be a real coup. Rather than spending gobs of money on traditional advertising, the company went right to where the best customers all hang out these days – social media.
Xiaomi also intentionally kept its initial production quotas just short of demand, thereby creating a sense of urgency around its products. It was a page right out of Apple's proven playbook.
One thing Xiaomi doesn't have, though, is a physical store anywhere in the world. And you can't buy its products from any retailer, not even online ones like Amazon. No, the only way to purchase Xiaomi products is from the company's website.
With that in mind, the level of success that Xiaomi has achieved is unbelievable.
The company has all three parts of its strategy down pat, and the combination has made it a juggernaut in Asia. It's the largest smartphone supplier in China – bigger than Samsung and Apple.
It's also achieved a cult-like status in China similar to what Apple enjoys in most of its markets. Customers create fan pages and even have "mi parties," where they meet each other and share their phone customizations.
Not content with dominating its homeland, though, Xiaomi is rapidly gaining share in other Asian countries, including Taiwan, Singapore, and the Philippines. And it's recently taken aim at another giant Asian market – India.
But the company is also spreading its wings further afield…
Xiaomi to Pounce as U.S. Wireless Landscape Changes
Xiaomi just announced that it's begun selling one of its smartphones in Brazil. If the company is successful there – and history shows that it probably will be – then expansion across South America and probably Europe will follow.
All this is great news for Xiaomi, of course. But you can't help notice who's conspicuously absent from that list – the United States.
There's a good reason for that… but one that's diminishing.
You see, the cellphone model in the United States is different from the rest of the world. Specifically, most of the world is used to paying full price for its devices. But in America, wireless carriers tend to subsidize handset purchases, in order to bring customers onto their networks.
That's why until recently you could walk into a Verizon (VZ) store and walk out with a $500 smartphone without having paid a dime. That cost was included in the price of a two-year contract.
But that model is going away, as consumers demand smartphones priced so high that the subsidy distorts the cost of the service.
Verizon, for example, is transitioning customers to its Edge program, where the cost of the phone is actually loaned to the customer and the payments are bundled into the bill, but on a separate contract.
Over time, though, consumers will reject these loans and just start buying their phones directly, as most of the world does. Which means consumers will shop more carefully for deals on their phones because they won't be "free" any more.
When that happens, Xiaomi will be ready to pounce. Its lineup of smartphones and other mobile devices will translate easily to the U.S. market, which will crank up the pressure on other mobile giants to either improve their products to the point where they're superior to Xiaomi's, or cut their prices.
But by then, Xiaomi will be big enough to introduce new innovations of its own.
To living and investing in the future,
Greg Miller
| | |
| --- | --- |
| | Greg Miller has spent over 20 years in the financial industry, working up from analyst, to portfolio manager, and eventually to an institutional investor, where he managed over $400-million worth of assets in mutual funds and private accounts. Learn More >> |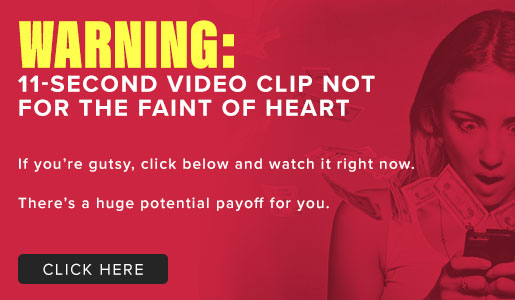 Comments (7)