Shipping companies are quite high risk for ordinary investors.
Nevertheless, if managed conservatively, the shipping business offers the type of steady cash flow that can provide attractive dividends.
The difficulty is sifting those opportunities from the highly leveraged, over-expansive businesses that constitute a value trap.
Here's what you need to know to identify the best opportunities…
First, the various segments of the shipping business are all highly cyclical. That's because shipping is a highly capital-intensive business with low operating costs, high capital costs, and long lead times for ordering new capacity.
When shipping rates are good, many new vessels are ordered. But, several years later, their delivery often creates an overcapacity in the market. Thus, the shipping business resembles the airline business or the 19th century railroad business – although unionized labor is rarely a factor in its economics.
The one exception is U.S. shippers operating under the restrictions of the 1920 Jones Act, which can increase the cost of ships three or four times over compared to Japanese or Korean builds. Domestic shippers, therefore, should be avoided as an investment.
State of the Shipping Industry
Currently, the dry bulk cargo shipping sector is exceptionally depressed – although it has bounced in the last couple of weeks. The recent decline in Chinese coal imports has been one factor here.
The Baltic Dry Cargo Index is currently at 773, well off a bottom of 509, but far below breakeven for dry cargo ships. According to The Wall Street Journal, breakeven is estimated to be in the 2,000 to 3,000 range, which means that most bulk shippers are loss-making unless their fleets are on long-term charter. Even then, re-chartering risks threaten corporate cash flow.
Conversely, the tanker business is in quite good shape. The decline in oil prices has increased tanker usage by increasing oil trade and storage (some of which is accomplished on the tankers themselves).
The difficulty here is customer credit risks for the owners, as some oil companies are experiencing difficulties, particularly the smaller ones with high-cost reserves. On the other hand, the LNG carrier market is solid and reasonably profitable.
Now, there are lots of very juicy nominal dividend yields available in shipping, including some above 10% – but you get what you pay for, and the very high dividend yields arise from companies with cash flow problems. Don't be surprised if they cut their dividends to solve them.
For instance, Navios Maritime Partners L.P. (NMM), a dry bulk cargo and container shipping company, has a nominal dividend yield of 16.5%, based on its $0.4425 quarterly distribution. It's even part of the large and apparently well-run Navios Group, who's Chairman, Angeliki Frangou, announced last month that the group remained committed to the $0.4425 dividend through the end of 2016.
But here's the thing: The company's net income in 2014 was only about half of the dividend paid. Worse yet, first-quarter net income was only about 30% of the dividend. Even if you include depreciation, the 2014 cash flow didn't quite cover the dividend.
So investing in NMM is a bit like Russian roulette (or Greek roulette, if you prefer, given its parentage). And yes, even though the company is headquartered in the tax haven of Monaco, that's an additional risk, of which I know no way to quantify!
Still, if you're prepared to accept high but not extravagant dividend yields, there are some decent opportunities in the shipping sector, as follows:
Teekay LNG Partners L.P. (TGP) is a master limited partnership (meaning it must pay out at least 90% of its income in dividends) that specializes in liquefied natural gas carriers and other gas carriers. It has a fleet of 86 ships. TGP pays a dividend of $0.70 quarterly, and it's currently yielding 8.2%. On top of that, it has increased its dividend by 23% in the last five years. Teekay isn't very risky, as it operates most of its fleet under long-term charters – but its dividend payout slightly exceeds its reported net income.
Ship Finance International Limited (SFL), domiciled in Bermuda, operates a fleet of 66 ships split mostly between tankers, dry bulk carriers, and container ships. As such, it gives investors a balanced approach to the shipping business. It currently pays a quarterly $0.43 dividend and yields 10.1%. It has increased its dividend by 19% over the past five years. Like TGP, its quarterly earnings come just short of covering its dividend, but again, the risks appear manageable.
Seaspan Corporation (SSW), based in the Marshall Islands but operating out of Hong Kong, operates a fleet of 77 long-term-chartered container vessels. It pays a quarterly dividend of $0.375, which has doubled in the past five years and was covered by earnings in the last quarter – though that hasn't always been the case. On the whole, its 7.4% yield has more stability and potential growth than the other two suggestions here, though all three are more stable than most shipping operations.
Bottom line: You don't want to put all your money in shipping companies, as the risk is much too high. But to boost your overall dividend yield, a modest allocation to shipping stocks could be attractive.
Good investing,
Martin Hutchinson
| | |
| --- | --- |
| | For 27 years, Martin Hutchinson was an international merchant banker in London, New York, and Zagreb. He ran derivatives platforms for two European banks before serving as director of a Spanish venture capital company, advisor to the Korean company Sunkyong, and chairman of a U.S. modular building company. Learn More >> |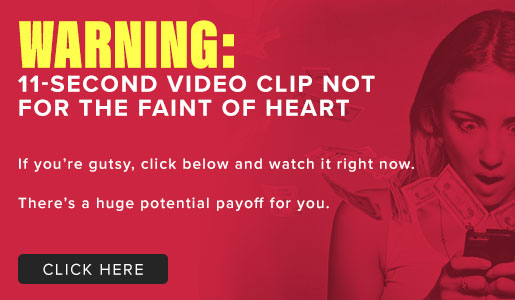 Comments (2)