It's time to stockpile chocolate, because one country's government has royally screwed up.
Cocoa beans are becoming scarce, meaning your favorite chocolate treat will soon be more expensive.
Accordingly, cocoa futures prices have reached some serious highs this past week.
But the reason for this scarcity isn't unfavorable weather or the impending El Niño event.
Instead, the shortage is due to the poor planning and foresight of one of the major cocoa-producing countries.
And the situation is progressively getting worse as processors are chasing limited beans and driving the market higher.
Jumping Beans
This week, cocoa futures prices have surpassed the three-and-a-half-year highs of last fall. Those highs were fueled by the Ebola outbreak scare in West Africa, and its potential effect on the cocoa market.
Cocoa is particularly big business in Ghana and the Ivory Coast. In fact, those two countries produce over 50% of the global cocoa supply.
Despite the Ebola fears, neither country was affected by the outbreak, meaning supplies continued to flow uninterrupted. This caused cocoa futures prices to drop sharply through February 2015.
These days, though, futures prices are climbing back up as a new menace threatens supply.
Now you may be thinking that the obvious cause for low supply is the weather. It's been a dry season for cocoa farmers, and the looming El Niño event could make the situation worse. But don't blame Mother Nature entirely for the current rally in cocoa prices.
Instead, blame the Republic of Ghana's bad industry policies.
Subsidy Gone Awry
Even though Ghana's government had good intentions and was trying to do right by its farmers, its actions had a negative impact.
It all started two years ago, when the Republic of Ghana enacted a $400-million cocoa-subsidy program in an effort to reduce its domestic debt generated by direct payouts to farmers.
The cocoa subsidy was approved by Ghana's leadership, as government debts were piling up due to the costs of its distribution of cocoa tree seedlings and pesticides to almost one million domestic cocoa farmers.
The government believed a subsidy would incentivize farmers to grow more cocoa. They hoped the added revenue that farmers would get from the sale of their beans would be channeled directly into more equipment and services to expand their farms and facilities – like spraying pesticides and fungicides. In previous years, the government provided these preventative services, which are essential for protecting cocoa trees from disease.
Unfortunately, the price of cocoa on international exchanges softened, which meant that farmers had a greater incentive to pocket the extra cash rather than invest in their farms.
Once the government awakened to the fact that the subsidy failed, it reversed course. It removed the subsidy and resumed the delivery of pesticides and fungicides to protect the crop. But it was too late.
The crop's development was too far along for the protective sprays to be effective, leaving the plants vulnerable to disease.
As a result, Ghana's crop has significantly shrunk, and Cocobod, the government's cocoa-purchasing arm, is unable to meet its sales contracts for beans.
This Summer's Ghana Hurt
While Ghana's cocoa output is dwindling, global demand remains strong, according to the International Cocoa Organization (ICCO).
As such, demand may outstrip supply. The ICCO predicts a shortfall of 38,000 tons in 2015, driven largely by a growing taste for chocolate, particularly in emerging Asian countries with a growing middle class.
These days, Ghana's government has wised up and plans to provide seedlings and chemicals directly to its farmers early on in the next main crop season, which is September to March. (The cocoa harvest is spread over several months once or twice per year.)
Cocoa will likely continue to see higher prices in the near term. But it's also likely that cocoa futures are poised for a roller coaster drop once Ghana's mid-crop season ends in August.
Readers should be nimble in their trading, as production in Ghana should see a rebound by the next season and cover a shortfall. Unless, of course, Cocobod oversells its crop, as it did prior to this season by over-predicting output.
Good investing,
Shelley Goldberg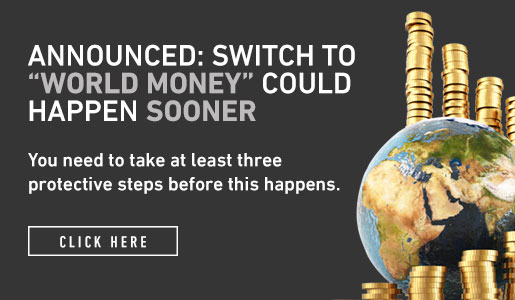 Comments (4)