Amazon (AMZN) has a problem.
In 2014, shipping costs grew a whopping 31% to $8.9 billion, outpacing revenue growth for the year. Shipping costs now represent about 10% of Amazon's total sales.
Additionally, the company can't afford a repeat of Christmas 2013, when many packages didn't make it to their destinations before the holiday.
Thus, Amazon is working on a plan to supplement its delivery system, one that could potentially reduce costs and increase efficiency.
The new service – which, according to The Wall Street Journal, is tentatively known as "On My Way" – would employ regular people who happen to be traveling toward a package's eventual destination.
Basically, Amazon would pay brick-and-mortar retail stores to hold packages in the interim. Then, Amazon could pay a driver to pick up the package and deliver it while en route to their final destination.
Although the framework is basic enough, such a service would face myriad problems, ranging from theft and damage to inadequate storage space.
Still, there's a big reason why the idea may not be dead on arrival…
Could Uber Be the Answer?
Interestingly, Uber – the upstart car service that has revolutionized transportation in more than 300 cities worldwide – is trying (almost inadvertently) to solve Amazon's problem.
You see, in seeking to expand its driver service, Uber has been trying to tap into the delivery industry, as well.
"There's nobody who has as big of a real-time logistics network than [sic] Uber," Jason Calacanis, a serial entrepreneur who was one of Uber's first investors, told The Wall Street Journal. "If they can make another business line work with this infrastructure, that could transform the business."
Indeed, Uber has a huge logistics network and a massive fleet of over 200,000 drivers. The company would love to find a viable way to provide not only transportation, but also food and package delivery services – and I have a feeling Amazon would be interested in their system, as well.
So far, Uber's efforts to get a delivery service off the ground have been unsuccessful. Its same-day delivery service scored a contract with just six retailers, while food delivery service UberEats hasn't taken off as expected, either.
But the company recognizes that these services are in the early stages of development. It also knows that whoever can map the complicated logistics and pair drivers with deliveries in a safe, efficient manner will become one of the tech boom's revolutionary heroes.
Good investing,
Chris Worthington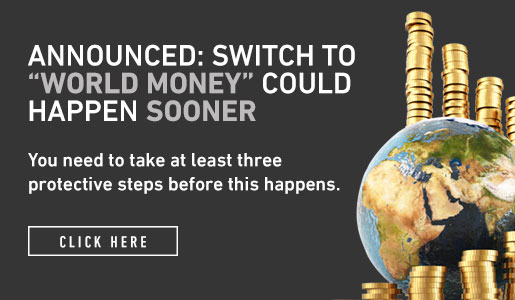 Comments (1)