Introducing the No. 1 item on kids' Christmas lists this year: the Oculus Rift.
Oculus revealed a consumer-ready version of its virtual reality (VR) headset at a press conference in San Francisco on Thursday.
Yup, the VR technology that launched as a Kickstarter campaign in August 2012 will be ready to pre-order later this year.
What does Oculus do?
Essentially, by putting on the headset, the user is transported further into videogames than ever before. It offers a truly immersive experience that the company hopes will ignite the next level of consumer gaming.
Oculus isn't the only one hoping that this will catch on, either.
According to TechCrunch's Josh Constine, "Other VR headset makers have sprinted to get their devices ready. HTC's Vive, the Avegant Glyph, and Sony's Morpheus are expected to ship this year or early next."
Getting in ahead of the crowd should definitely work in the Oculus Rift's favor, however.
So, how does it work?
"An Incredible, Immersive Field of View"
When it comes to becoming fully immersed in a game, graphics are key. And there's no doubt that Oculus Rift delivers.
As the company's website says, "The Rift uses state of the art displays and optics designed specifically for VR. Its high refresh rate and low-persistence display work together with its custom optics system to provide incredible visual fidelity and an immersive, wide field of view."
The system is supported by a separate camera that tracks LED markers on the headset. This allows the device to pick up on your head movements and translate that within the game itself.
The headset also comes equipped with enhanced VR audio. The company claims that these headphones will really make you feel like you're somewhere else. And if you already have premium headphones, Rift allows you to swap its standard headphones for your favorite set.
That's not all…
Oculus also announced the Oculus Touch. These handheld circular controllers are tracked by the VR system, and can pull you even deeper into the virtual reality experiences.
To top it off, the company also unveiled its deal with Microsoft. The partnership means that all Xbox One console games will be playable on the Oculus Rift, which should seriously catapult the device's popularity right out of the gate.
Pre-orders start later this year. And the first devices will ship to consumers in Q1 2016. Many of us at Wall Street Daily are counting down the days.
Best Regards,
Justin Fritz
Executive Editor, Wall Street Daily
| | |
| --- | --- |
| | Justin Fritz joined the financial publishing business seven years ago (after a brief two-year stint teaching seventh-grade English). He served as Wall Street Daily's Executive Editor for three years. He also worked as Senior Writer, focusing mainly on technology and biotech coverage. Learn More >> |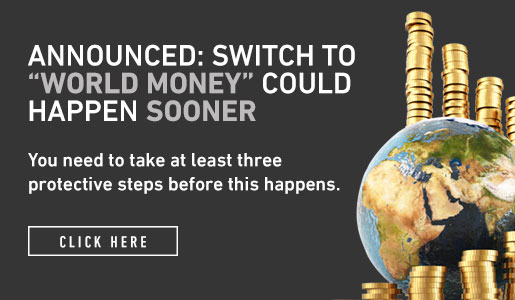 Comments (1)