If you're not familiar with the Emmy award-winning television show Breaking Bad, it was based on a simple premise…
A down-on-his-luck suburban high school teacher, named Walter White, used his wealth of chemistry knowledge to begin his own drug-dealing business.
Well, according to Scientific American, we could soon see real-life Breaking Bad scenarios emerge throughout the United States.
It concerns a recent scientific breakthrough involving a staple kitchen ingredient. And it's causing some serious controversy among policymakers.
Could the next Walter White be lurking in your neighborhood?
Another Breakthrough… Another Controversy
A few weeks ago, I described a controversial gene-replacement experiment in which Chinese scientists inserted a new gene into single-cell human embryos.
But U.S. scientists have recently made another big breakthrough – one that's also causing controversy, due to both its positive and negative ramifications.
In short, they've been able to modify yeast in a new way.
Yeast is bred for a variety of purposes.
Most commonly, yeast eats sugars or sugar-like carbohydrates such as flour. In turn, it produces alcohol and carbon dioxide.
But that's not all it can do.
It can be trained to eat different things and produce all kinds of complex chemicals as waste by-products. That's what gives beer and wine the distinctive flavors that didn't exist in the barley or grapes from which your favorite drinks are fermented.
But in the science world, yeast has very different qualities…
Yeast: Not Just for Bread and Beer
Scientists have long thought that yeast is a promising candidate for producing all kinds of beneficial products.
And they've tried to use traditional breeding and advanced genetic modification techniques to expand yeast's role so it can eat even more substances and produce even more complex by-products.
For example, promising research shows that yeasts may be able to break down explosives, "eat" oil spills, and absorb heavy metals from liquids – thus making the resulting liquids safer for the environment.
Other research is being done to modify yeast, whereby its by-products can be used to create existing drugs more purely and cheaply, as well as allow the development of new drugs.
And a recent discovery could produce new breakthrough drugs, particularly in the pain management area.
According to Scientific American, "New research describes how a key enzyme in the pathway from glucose to morphine and other opiates has for the first time been successfully expressed in yeast. The finding means that the complete biosynthetic pathway for the family of compounds that includes codeine and morphine is close to being achieved in yeast."
As you can guess, this is where controversy is erupting.
Make Drugs From the Comfort of Your Own Home
Once a yeast with a certain trait has been produced, it's incredibly easy to endlessly reproduce that yeast from a small sample.
In other words, a scientist, lab technician, or anyone else with access to an opium-producing strain of yeast – and some fermentation skill – could take a little bit and make more right in his kitchen.
He could then give it to all of his friends, who could then make their own yeast… and so on.
John Dueber at the University of California, Berkeley leads the team who made the discovery.
In the Scientific American report, he warns that "while there are many potential benefits, there is also the possibility for the illicit use of the technology. We need to anticipate rather than react to any potential problems."
So he enlisted technology policy experts, Kenneth Oye and Chappell Lawson at MIT, plus Tania Bubela at the University of Alberta in Canada, for their take.
The verdict? The trio state, "In principle, anyone with access to the yeast strain and basic skills in fermentation would be able to grow morphine-producing yeast using a home-brew kit for beer-making."
As a result, some policymakers are calling for regulation. For example…
Labs that can make opiate compounds from yeast should have to include a genetic marker, so that if the strain gets out, it can at least be tracked back to the original lab.
Labs should be forced to institute certain protocols that allegedly make it difficult to get products out of the lab in the first place.
Or labs could even be forced to engineer yeast so that it needs a special nutrient, which could be tightly controlled.
So what does the other side of the argument believe?
Don't Let Regulation Squash Innovation
Supporters suggest that opium isn't exactly anthrax or some highly concentrated doomsday chemical that someone could put in the water supply to poison millions of people. It can only "harm" the individual who uses it – and frankly that harm is overstated.
In addition, the concentrations of opium or similar chemicals brewed up at home would be very low. Moreover, the process of forming it into a powerful drug is difficult and expensive. After all, you can go to a store today and buy poppy seeds. And if you can grow poppy plants in your garden, why worry about another method of making it when it's so rare that people actually do so?
Ultimately, some regulation of genetically engineered yeasts is probably desirable. You wouldn't want one with the potential to cause massive casualties leaking out into the public domain.
But in an era of increasing openness, it's insane to try to regulate everything that someone could possibly misuse, or use differently from how the government wants you to use it. It was this kind of approach that stigmatized and even criminalized pseudoephedrine, which doomed millions of allergy sufferers to agony – just because a few enterprising criminals figured out how to make illegal drugs from it.
Overregulating labs working on opiate-producing yeasts will either cause them to abandon their research, or make the resulting drugs much more expensive – distinctly undesirable for consumers (and labs, if people can't afford them).
At some point, people are going to have to stop running to the government to solve tiny problems – especially if they don't even exist yet.
To living and investing in the future,
Greg Miller
| | |
| --- | --- |
| | Greg Miller has spent over 20 years in the financial industry, working up from analyst, to portfolio manager, and eventually to an institutional investor, where he managed over $400-million worth of assets in mutual funds and private accounts. Learn More >> |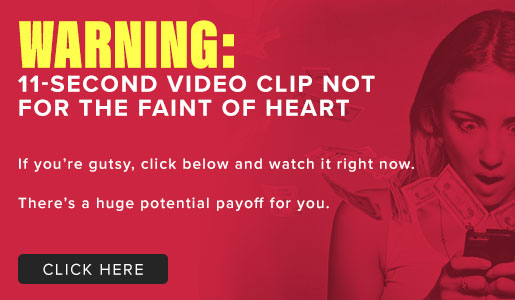 Comments (5)