For most Americans, the idea of calorie counting is nothing new. Indeed, it's become a core strategy for managing one's weight.
But even the most advanced apps – such as MyFitnessPal, FitBit, and Lose It! – remain rudimentary at best. They rely on user entry and meal approximations.
Today, though, Google (GOOGL) is on the verge of changing everything about the way we measure our food intake – and it's all thanks to artificial intelligence.
Using so-called deep learning algorithms, a new tool called Im2Calories can calculate the number of calories in your meal… simply by analyzing a photo of the food you're about to eat.
Kevin Murphy, a research scientist working on the project, unveiled the app this week at the Rework Deep Learning Summit in Boston.
By comparing the pixels of an image to existing pictures of food, Im2Calories is able to identify what the user is eating without human input. To determine portion size, it compares the food to the size of the plate or bowl in the picture.
Of course, the odds of the AI being completely accurate are slim. Even the creators admit that the technology will be imperfect. However, they say that as long as it's mostly right, it shouldn't matter. Plus, as the app accumulates more data, the AI will continue learning and become more accurate over time.
As Murphy put it, "To me it's obvious that people really want this, and this is really useful. Ok fine, maybe we get the calories off by 20%. It doesn't matter. We're going to average over a week or a month or a year. And now we can start to potentially join information from multiple people and start to do population-level statistics. I have colleagues in epidemiology and public health, and they really want this stuff. If it only works 30% of the time, it's enough that people will start using it… We'll collect data, and it'll get better over time."
Now I want to get your take.
Would you use Google's calorie counting A.I.? Do you think it will ultimately aid in combating the obesity epidemic? Or is this nothing more than a half-baked idea that will soon be forgotten?
Sound off in the comments below.
Good investing,
Chris Worthington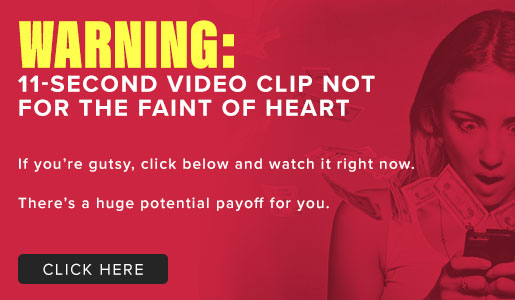 Comments (3)