What's the key to developing a smash-hit innovation?
Vision… skill… money?
Well, for a little-known company called EnChroma, luck was a huge part of the equation.
Based in Berkeley, California, EnChroma emerged on the scene with a research grant from the National Institutes of Health.
Its mission? To restore color perception in the human eye.
Color-blindness affects around 3.5 million people in the United States and 300 million worldwide. It can significantly impact your quality of life – and can even prove dangerous.
But EnChroma's radical discovery is changing everything. And it all started with a fortuitous accident.
Here's the story…
The Key to Color: A Combination of Rare Minerals
EnChroma's Vice President of Products, Dr. Don McPherson, is an optical expert, who'd invented specialized glasses for doctors performing laser surgery. Basically, he was putting several rare minerals into the glass to allow the doctors to see what they were doing without risking being blinded by the lasers.
However, he soon found that the glasses he made were mysteriously disappearing – doctors were using them as regular sunglasses! Why?
Well, it turns out that the glasses had a positive side-benefit. They increased color "saturation." That is, the intensity with which you see colors.
McPherson started wearing the glasses himself, and when a color-blind friend borrowed them, the rest is history.
His friend saw orange for the very first time. Specifically, he saw traffic cones.
Imagine being able to pick those out for the first time! You'd realize how much safer your driving would be once you can suddenly see orange.
It's actually illegal for color-blind citizens in Turkey and Romania to obtain a driver's license, due to the dangers of not being able to see crucial colors.
But this breakthrough set EnChroma's future into motion.
The Science Behind the Sight
After several more years of R&D, EnChroma designed a lens that would correct the most common forms of color-blindness.
The science behind this innovation is pretty complex, but here's the basic idea…
We all have three kinds of light receptors in our eyes. One primarily sees red, another sees green, and another sees blue. However, with most color-blind people, the red receptors "see" too much green, or the green ones "see" too much red.
EnChroma's glasses selectively filter out the shades that you might perceive incorrectly.
That way, each cone only sees the colors it's supposed to. The result is that the brain gets the correct mixture of the colors for the first time.
So is it a full cure for color-blindness?
From Monochrome to Full Color ­– Instantly
McPherson and his team stop short of using the word "cure." Why?
While the glasses work on an impressive 80% of people, they don't correct the underlying condition of those cones "seeing" too much of the wrong color.
They merely deprive the cones of the wrong colors to see. The remaining 20% either have cones that are too far off kilter to be corrected, have some cones missing entirely, or have another cause of color-blindness.
Plus, the glasses are somewhat limited in their range. Because they filter out a lot of light, they're not as effective in low-light conditions, or even in dimly-lit indoor situations. But EnChroma has worked diligently to improve the product, and it now offers a lens that works well with computer screens and indoor indicator lights.
Besides, EnChroma customers would beg to differ with McPherson and his team.
They certainly see the glasses as a full cure.
Want proof? The company provides several videos of people trying their EnChroma glasses for the first time. The most common reaction is tears at the huge difference the glasses make.
Are You Color-Blind? This Test Will Tell You…
As a private company, EnChroma doesn't release sales figures. But with the glasses available from $339 each, and 300 million color-blind people worldwide, many users could actually either afford the glasses, or have their insurance companies pick up the tab.
So… are you color-blind? It's not a trick question. Many cases go undiagnosed. Some estimates even suggest up to 40% of cases go undiagnosed.
To find out, EnChroma provides an online test.
It's no substitute for a good optometrist, of course. But if it indicates that you have some color-blindness, you may benefit from making an appointment – and could be a prime candidate for the glasses.
To living and investing in the future,
Greg Miller
| | |
| --- | --- |
| | Greg Miller has spent over 20 years in the financial industry, working up from analyst, to portfolio manager, and eventually to an institutional investor, where he managed over $400-million worth of assets in mutual funds and private accounts. Learn More >> |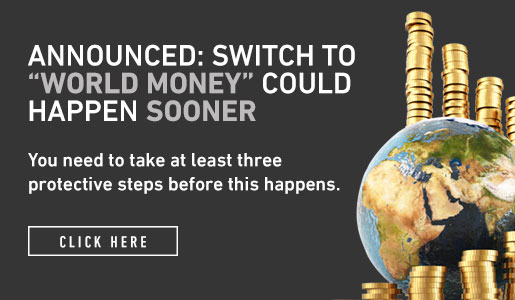 Comments (3)