As "far out" technologies go, you'd be hard-pressed to find one that trumps the Hyperloop.
If you're unfamiliar, the Hyperloop is a grand plan for futuristic transportation. It basically involves building high-speed vacuum tubes and blasting passengers to their destination in special capsules or pods within the tube.
Because the tubes are in a vacuum (or close to it, given concerns over a fully sealed vacuum tube), wind resistance and drag is eliminated. Thereby allowing the capsules to travel much faster.
Think of it as "crossing a Concorde with a rail gun and an air hockey table."
That's how Elon Musk, CEO of Tesla (TSLA) and SpaceX – and the visionary entrepreneur who hopes to bring this new-age transport to the masses – puts it.
Los Angeles to San Francisco in 30 Minutes
In August 2013, Musk published his highly anticipated "Hyperloop Alpha" design – a 57-page report that detailed his vision.
His plan highlighted a "closed loop" that would run between Los Angeles and San Francisco. Similar to elevated train networks in places like Chicago, the pneumatic tube would be built above ground. Transport pods inside the tube will be "supported on a cushion of air, featuring pressurized air and aerodynamic lift… accelerated via a magnetic linear accelerator affixed at various stations on the tube, with rotors contained in each capsule."
And because the capsules could hit speeds of 800 mph inside the tube, a trip between LA and San Francisco would take around 30 minutes.
If you think this all sounds far-fetched, think again.
Even better… it might be free for some passengers.
How on Earth would this be possible?
"Crowdstorming" the Hyperloop
Aside from his vision and ambition, one other impressive aspect of Musk's Hyperloop plan is his decision to make the designs "open source."
In the interests of making progress on something as grand as the Hyperloop, Musk believes in collaboration. Which is why he's turned the logistics over to Dirk Ahlborn, CEO of a specially-formed company, Hyperloop Transportation Technologies (HTT).
According to Ahlborn, "They're supporting the community by building a small-scale test track."
Indeed, while previous Hyperloop-style plans for vacuum-tube transportation never went anywhere, Ahlborn says they'll break ground next year on a test track in Quay Valley, California.
And he directly addresses concerns over the ultimate cost for passengers, given that some consultants predict that a trip will be double the price of the average plane ticket.
Quoted in Wired, he says, "We want to make it something you use every single day many times… [Is] ticketing [the] best way of monetizing, or are there other ways to make money?"
Well, by making the project open source, the Hyperloop is attracting support from several entrepreneurs, industry experts, companies, and investors.
HTT even has a special word for it: crowdstorming.
Wired says there are 350 companies from 21 different countries involved with the Hyperloop. All told, there are over 10,000 outfits and individuals contributing research and ideas, while over 400 accredited investors have pledged funding for the project.
It's this collaboration that makes Ahlborn think the Hyperloop could even be free to use.
As Ahlborn says, "I really, strongly believe that if we create a Hyperloop network and it's free – in the off-peak times at least… but we make money in other ways… that will really change how people live."
Something else that makes this possible is that the proposed system will operate using renewable energy. And Ahlborn says that "we will actually be able to sell the energy" that the Hyperloop doesn't use.
For now, however, the focus is on building the test track to trial the concept. And the plan is to get the Hyperloop project off the ground in California.
While HTT is considering other places in the United States and abroad, much will depend on the ability to overcome legislative and regulatory issues. It says Asia and the Middle East may be easier to tackle than Europe in that regard.
Oh, and if you're worried about being vaporized in one of these warp-speed tubes… don't be. The plan only calls for a maximum force of 1G.
That's similar to riding in a plane or souped-up bullet train. Your body won't feel how fast you're going.
This is bold innovation at its finest from Musk and HTT. Sign me up!
Cheers,
Martin Denholm
| | |
| --- | --- |
| | Martin Denholm boasts a wealth of experience in the financial publishing industry. Over the past 15 years, he's worked as an investment analyst, senior correspondent, and managing editor for many stock and options newsletters, e-letters and websites, covering a wide range of sectors, industries, and companies. Learn More >> |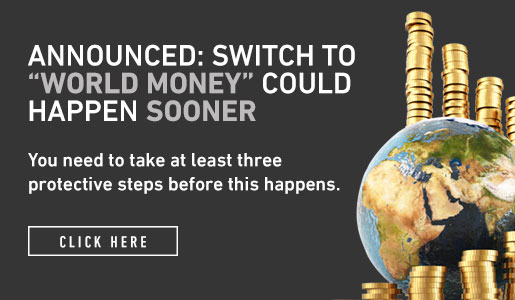 Comments (2)