In April, I told readers about the billions of dollars China was pumping into the New Silk Road, connecting Pakistan to China.
But China isn't stopping there. It seems the economic powerhouse has also set its sights on South America.
Chinese Premier Li Keqiang just completed an extensive nine-day tour of Brazil, Peru, Chile, and Colombia. These four countries account for 57% of China's quickly increasing trade with South America.
In January, Li promised $250 billion in investment into South America over the next decade. As of the end of 2014, China had already invested nearly $100 billion into its favorite countries.
On his current tour, Li is lavishing billions more on a number of deals, most of which center around infrastructure, such as rail.
You see, China is unflinching in its quest for power and security. Meaning the Chinese want to ensure speedy delivery of the precious commodities produced in South America.
Cutting Through the Andes
One of the largest projects on Li's agenda is a proposed 3,300-mile, cross-Andes railway, which will link Brazil's Atlantic Coast with Peru's Pacific Coast.
The idea behind this railway is to move commodities destined for China without having to go through the Panama Canal. China says the canal is controlled too much by the United States. And the country doesn't like the potential for the United States to choke off commodity shipments to China.
Cost estimates for the rail link are from $5 billion to $10 billion just for the northern portion of the link through the Amazon. That route is comparatively short, but it's sure to face huge environmental objections.
It's more likely the Chinese will be able to complete a longer, more southern route though Peru's deserts. That would also mean large investments into ports in southern Peru. The longer route is probably more desirable for the Chinese, too, because Peru is home to a very large ethnic Chinese population.
Plus, Peru is already the centerpiece of Chinese investment on the continent with a $19-billion pipeline in various mining projects. That figure translates to a whole third of the overall investment in mining projects in the country.
In addition, last year, the China National Petroleum Corporation bought the Peruvian arm of Petrobras (PBR) for a cool $2.6 billion.
Bringing Brazil Into the Fold
Yes, China is pumping a lot of money into Peru, but that's not to say China has forgotten about the continent's biggest economy: Brazil.
In fact, China has been its biggest trading partner since 2009. Trade between the two countries has soared 13-fold between 2001 and 2013.
In terms of direct investment, Li has signed a number of deals with Brazil totaling around $60 billion, including future funding.
The deals included lifting a ban on Brazilian beef, the purchase of jets from Embraer (ERJ), a $10-billion finance agreement for Petrobras, and the setup of a $50-billion fund to invest in Brazilian infrastructure, such as the country's electric grid.
These deals offer a much-needed boost to Brazil's economy, which has been forecast to contract this year. Brazil's economy is suffering through its worst recession in 25 years, and its jobless rate is the highest it's been in four years at 6.4%.
Protecting Its Own
Of course, China isn't doing these multi-billion-dollar deals out of kindness. No, it's simply shrewd business.
The obvious benefit is that, after the infrastructure is built, China will have faster and easier accesses to South American commodities.
But the building up of infrastructure in these countries serves another purpose…
You see, China has a huge overcapacity in its steel, rail, and construction industries right now. Thus, Chinese companies are pursuing contracts around the world, including in South America, which keep the locals employed and these businesses making money.
This strategy also generates goodwill toward China in South America, as some of the infrastructure to be built will benefit the population of these countries at large. The many roads, bridges, ports, and airports being built by China will serve to boost the host countries' economies. Plus, the infrastructure will be used a lot more by the native people than the Chinese.
This is a sharp contrast from the U.S. government, which tends to ignore the rest of the Americas. A contrast that should highly benefit China in the long run.
And the chase continues,
Tim Maverick
Tim Maverick boasts decades of experience in the investment world. He spent 20 years at a major brokerage firm - as a trading supervisor and broker working directly with clients.
Learn More >>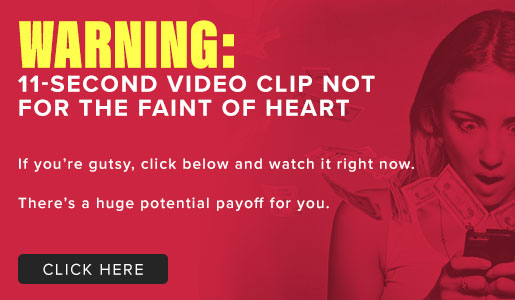 Comments (3)