David Cameron's Conservatives won an unexpected election victory in Britain on May 7. They captured a clear majority – taking 331 out of 650 seats.
Naturally, U.S. Republicans are now looking at Cameron's triumph to see if there are any lessons to be learned for 2016.
And while the two countries differ substantially in both political systems and social factors, there are indeed a few things the GOP should note if it wants to take control of the White House.
Learning to Play Nice
Like many U.S. Republican leaders, including the Bush family, Bob Dole, and John McCain, Cameron leads his party from the center, rather than from the right. And like the British Conservatives, U.S. Republicans have tended to nominate leaders from the centrist wing of their party.
But unlike Cameron, GOP leaders have been less careful in relations with the right… and therein lies an important lesson for 2016 Republican hopefuls.
In his early years as head of his party, Cameron had a program of "modernization" that annoyed the party activists, even though it broadened the party's base to include more women and minorities. But in recent years, Cameron has been careful not to annoy activists on hot-button issues, particularly policies on the European Union and immigration.
In fact, he has promised a "renegotiation" of the terms surrounding Britain's membership in the European Union, followed by a referendum in 2017. On top of that, he's also promised a reduction in the level of immigration, as well as a negotiation with the EU on the rights and benefits of EU migrants who, under EU rules, can move freely to Britain.
Cameron is also courteous to both activists and the right wing of his party, making it clear that he understands their concerns and respects their positions. But previous British Conservative leaders, such as Harold Macmillan, Edward Heath, and John Major, had much less cordial relations with the right of the party, and U.S. Republicans have had similarly strained relations.
George H.W. Bush broke his central election pledge not to raise taxes (and allowed domestic public spending to soar), while George W. Bush and John McCain were famously disdainful of the party activists' views on immigration – an important factor in the failure of immigration legislation in 2007 and 2013.
Finally, Mitt Romney, while playing lip service to activists' views, had an unfortunate lifestyle and personal style that failed to connect with many voters.
Of this year's candidates, Jeb Bush appears to be going out of his way to alienate his party's base. His strongly liberal position on immigration and his backing of the Federal "Common Core" standards in education are anathema to those concerned about leftist political indoctrination.
Above all, Jeb needs to learn from Cameron and the failings of Cameron's predecessors, otherwise it's likely that much of the party's base won't support him in November 2016.
The Value of Spending Cuts
The other area in which the Republicans can learn from Cameron is in sheer competence, especially in the economic sphere.
In spite of having to govern in a difficult coalition, Cameron has stayed true to his austere public spending plans during his five years in office. Indeed, he's made deep cuts in welfare and has been rewarded both by an economic recovery and a stabilization of Britain's credit rating.
What's more, he won the election on a promise of further public spending austerity, no rise in the major taxes, and a balanced budget by the end of the next Parliament.
By avoiding the excessive public spending of both Bushes and the electoral tax bribes of George W. Bush, Cameron has realized economic performance that exceeds the rest of Europe – and secured his re-election.
In contrast, the GOP record isn't good. The only recent, successful cut in public spending – the "sequester" – was denounced by many Republicans because of its effect on defense spending, even as the Democrats were denouncing it for its cuts. In reality, though, it has pulled the budget deficit back from over $1 trillion to half that amount and has at least postponed a serious fiscal crisis.
Thus, the Republicans should learn from Cameron. By tackling the problem of soaring deficits in social security and Medicare, they can stabilize the budget, improve economic performance, and gain a reputation for straightforwardness and competence that's worth its weight in gold come election time.
Cameron may be a moderate, but he's the sort of moderate who wins elections and pulls the country's destiny moderately in the direction his supporters want. That's a lot better than either losing elections or selling out.
Good investing,
Martin Hutchinson
| | |
| --- | --- |
| | For 27 years, Martin Hutchinson was an international merchant banker in London, New York, and Zagreb. He ran derivatives platforms for two European banks before serving as director of a Spanish venture capital company, advisor to the Korean company Sunkyong, and chairman of a U.S. modular building company. Learn More >> |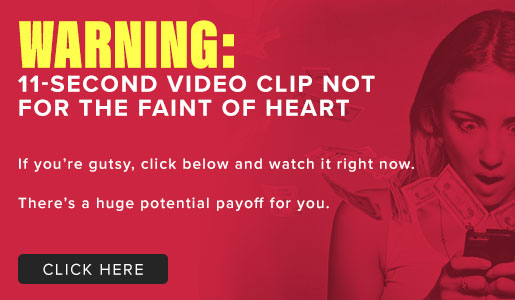 Comments (5)