Just when it looked like it was time to jump back into the uranium market, prices have faltered yet again.
Uranium prices have taken a turn for the worse due to a combination of factors that pulled the floor from underneath the commodity.
Back in November 2014, prices spiked from $28 per pound to $44 per pound. This was largely due to the sanctions imposed on Russia after the annexation of Crimea, thus portending a supply shortage.
But the price is currently close to $35 per pound. And technical indicators are pointing south once again.
Time to make a plan for this depressed commodity.
You see, the pro-nuke feeling persisted for many even with the 2011 Fukushima disaster still so fresh. Pre-Fukushima, uranium prices pole-vaulted to nearly $140 per pound on expectations of a growing number of reactors planned in China and other emerging markets, only to come crashing down soon thereafter.
So, why is the price continuing to drop?
Uranium Gets Nuked
Well, first, it appears that supply is plentiful.
You see, before 1993, the industry experienced a decade of falling mine production. But uranium output has risen since then and now meets over 90% of the demand for global power generation.
It also seems likely that the European Union will lift Russian sanctions by the end of the year, allowing supply to flow west once again.
You see, Europe imports 95% of its uranium, according to the European Commission. And, even though Germany and Switzerland have abandoned nuclear power, Europe is still largely dependent on Russian uranium, among other exporters.
Second, the industry is forever finding cracks in its safety walls.
While France has long been seen as the world's leader in building and safely operating nuclear reactors – not only in its own country, but around the world – it has recently made a series of missteps that have damaged the country's reputation.
You see, France gets 77% of its electricity from nuclear power, according to the International Atomic Energy Agency. That's a higher proportion by far than any other nation. And the country ranks second in terms of number of reactors with 58. The United States is first with 100.
France was so confident in its atomic energy capabilities that, about 10 years ago, the French nuclear establishment made a bet on a new generation of reactors using European pressurize reactor (EPR) technology. These reactors were touted as the safest and most powerful ever made.
But, France isn't living up to its promises. New plants that would ostensibly showcase the most cutting edge of nuclear energy prowess are years behind schedule and billions of euros over budget. Some are as much as three times more expensive than the original cost projections! At this point, many are questioning if they'll ever be completed.
Plus, The New York Times reported on April 7 that one reactor, the Autorite de Surete Nucleaire, had discovered imperfections in the steel used by Areva (AREVA.PA) to make the caps of the main reactor vessel.
The caps contain the extreme heat, pressure, and radiation produced by nuclear fission. These same parts were used for a plant under construction in Taishan, China, which is being built in partnership with France.
In response, President Francois Hollande is expected to announce an industry overhaul that'll put its two largest companies, Areva and Electricite de France (EDF.PA), a utility operator, on a firmer financial footing.
Closer to home, on May 10, the Indian Point 3 nuclear power plant in New York was reported to have been leaking thousands of gallons of transformer fluid into the Hudson River.
The plant supplies millions of homes, businesses, and public facilities in and north of New York City. While small in scale, this incident still dampens the industry's credibility even more.
The Shorts Have It
If you're in the uranium market, it's best to be short and nimble.
The first thing to do is stay focused on the United Nations Climate talks later this year in Paris. While France will likely insist that nuclear reactors are the preferred, low-carbon source, the more important issue is whether or not they can demonstrate that modern nuclear power plants can be built on time, on budget, and convincingly address the issue of radioactive waste. As it stands now, the deck is stacked against them.
We should also focus on China. The French have been involved with the nuclear industry there since 1983, when it built its first nuclear plant under Deng Xiaoping's industrial reforms.
According to the WNA, mainland China has 26 operating nuclear reactors, 24 under construction, and even more scheduled to be built. They're expecting a three-fold increase in capacity to at least 58 gigawatt electrical (GWe) by 2020/2021 and 150 GWe by 2030.
Uranium futures are traded on the Chicago Mercantile Exchange under the symbol UX (there are no options as of yet). There are also a few ETFs available, such as the Global X Uranium ETF (URA), which tracks the Solactive Global Uranium Total Return Index.
If you prefer the equity side, there's the Market Vectors Uranium + Nuclear Energy ETF (NLR), which tracks companies involved in uranium and nuclear energy.
In the end, energy preference comes down to price. Safety concerns are second, and unfortunately, are typically only a focus after an accident or disruption in the sector.
This is a tug-of-war between fossil fuels and clean energy. If clean proves to be a winner, it'll then be a battle between the more traditional solar and wind power and nuclear.
Good investing,
Shelley Goldberg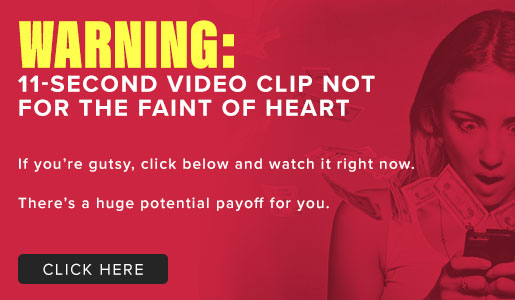 Comments (7)