Mark your calendar for June 30.
It could be D-day for the Tea Party.
You see, that's when Congress will decide the ultimate fate of the Export-Import Bank of the United States (Ex-Im Bank).
The Tea Party, which hopes for real deficit cuts and a return to a free market economic system, wants the Ex-Im Bank eliminated. And given that we have a Republican-controlled Congress, you'd think dismantling the bank would be a no-brainer.
The problem is, the lobbyists in both parties are strong.
And if the Ex-Im Bank survives ­– which is very likely to occur – the Tea Party could kiss itself (and its ambitions) goodbye…
Conflicting Purposes: Then and Now
Ex-Im Bank was founded in 1934 by executive order, with the primary goal of promoting U.S. exports – a typical 1930s mercantilist objective.
At the time, the Ex-Im Bank's existence made sense. That's because some exports – notably, aircraft – required long-time finance in order for purchases to be economically viable for the customer.
In addition, back in the 1930s, the international capital markets were more or less closed, with many countries operating exchange-control schemes directing the use of scarce foreign exchange. In such a world, having an official institution to finance exports was logical.
But we're not in the 1930s anymore. These days, the world now is awash with liquidity, and anyone with half-decent credit can borrow money at low interest rates. Especially if there's a tangible asset, such as an aircraft, for them to pledge. If they don't want to borrow, aircraft leasing companies – such as Fly Leasing (FLY) – will lease an aircraft for any term that's convenient. It's that easy.
As a result, Ex-Im Bank's services have become largely irrelevant, unless it lends money to unacceptably high credit risks (in which case taxpayers will get bilked), or at rates that undercut the private market (in which case U.S. taxpayers are subsidizing foreign buyers).
Consider this: Only 1% to 2% of exports benefit from Ex-Im Bank funding. And the great majority of these are exported by the largest companies – like Boeing (BA) and General Electric (GE) – which have the resources to deal with Ex-Im Bank's paperwork.
Due to Ex-Im Bank's increasing obsolescence, Congress has kept it on a fairly short leash since the 1930s. Namely, with a charter that has to be renewed every few years.
The charter was last renewed in 2012 and was extended for a further nine months in September 2014. So if nothing is done now, the bank will die.
The big exporters are determined to preserve Ex-Im Bank. After all, it subsidizes their international sales, while the cost of its operations is spread among taxpayers in general. In other words, it's a typical crony capitalist operation that's outlived its original purpose.
With a strong lobby behind it, it's almost impossible to kill the Ex-Im Bank in today's Washington. The keyword is almost.
Time to Cast Votes Soon…
So how will the voting go? Let's take a look at the major players…
All for It: Along with many other liberal Democrats, Senator Elizabeth Warren (D.-MA), for example, favors Ex-Im Bank as a government institution, with strong backing from the unions at Boeing and elsewhere. Even though Warren has broken with the corporate lobby and her president over the Trans-Pacific Partnership, which she opposes, she has indicated her support for Ex-Im Bank reauthorization.
Ex-Im Bank also has a number of corporatist supporters among Republicans. In fact, it was Rep. Stephen Fincher (R.-TN) who, in February, introduced a bill to reauthorize it – with the support of 57 other House Republicans. And Speaker John Boehner has now come out in support of reauthorization.
Strong Decline: Rep. Jeb Hensarling (R.-TX), whose Financial Services Committee has jurisdiction over the Ex-Im Bank, opposes reauthorization, along with the likes of Senators Ted Cruz and Rand Paul, plus other Republicans running for president. That surprisingly includes former Governor Jeb Bush. Of course, presidential wannabes are currently running the gauntlet of the Republican primary process, full of Tea Party activists, so their opposition to Ex-Im Bank is perhaps not surprising.
On the Fence: Senator Mitch McConnell, the Senate Majority Leader, is on the fence. This is important, as he'll probably be the one who ultimately decides the Ex-Im Bank's fate. If he wants to, he can prevent an Ex-Im Bank reauthorization from coming to the Senate floor.
Now, Ex-Im Bank isn't the most egregious example of government subsidies to big business. In fact, there are numerous others that are more expensive and injurious than Ex-Im Bank.
Just think of agriculture and sugar subsidies, for example… the list goes on.
But the case against such reauthorization is strong in principle and supported by powerful groups such as the Heritage Foundation. And even better, a possible veto by President Obama isn't even a factor.
For the Tea Party, it essentially comes down to this: Following a big Congressional victory in November 2014, if the party and its supporters let through a reauthorization of the Ex-Im Bank, what's the purpose of their existence?
Good investing,
Martin Hutchinson
| | |
| --- | --- |
| | For 27 years, Martin Hutchinson was an international merchant banker in London, New York, and Zagreb. He ran derivatives platforms for two European banks before serving as director of a Spanish venture capital company, advisor to the Korean company Sunkyong, and chairman of a U.S. modular building company. Learn More >> |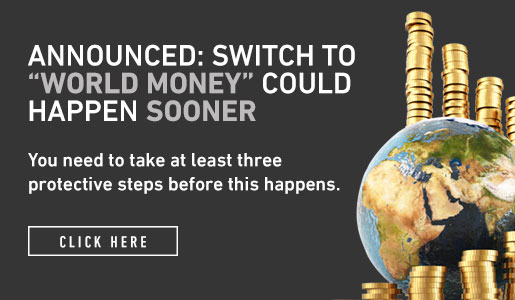 Comments (4)