Adventure… A war of words… Fighting between top-level movers and shakers… Ugly accusations!
No, I'm not talking about a soap opera miniseries. This a real-world drama playing out right now at DuPont (DD).
It's a battle between the current DuPont Board of Directors and Trian Partners, a fund management team out of New York with a vested interest in the chemical company.
Trian is trying to convince shareholders to oust the current DuPont board, and it's willing to play dirty to get what it wants.
The final, shocking episode will air on May 13. That's when the chemical conglomerate's annual meeting takes place.
At that time, shareholders will have the opportunity to vote for four new Directors of the Board.
Who will win, and what's in store for this far-reaching chemical company?
The List of Grievances
Trian purchased a stake in DuPont of approximately 2.7%, or $1.8 billion, in March 2013.
Since then, Trian has been vocal about its desire to replace the current board, saying it wants to hold them accountable for "consistent underperformance." In April, the fund manager launched its "DuPont Can Be Great" campaign aimed at shareholders.
The thing is, DuPont's stock price over the last five years doesn't look too shabby, with a $65-billion market capitalization.
Still, Trian executives say DuPont's value could and should be much higher. All the company needs is the right board in place.
In fact, Trian executives believe that DuPont's implied target value per share could be in excess of $120 by the end of 2017.
Trian has been harping on a few specific statistics to back up its complaints:
The earnings per share (EPS) in the last three years was below the EPS in 2011. If management had hit their 2010 five-year target, EPS would be $6.45 for 2015. Currently, the company is on track to hit a 2015 EPS of $4.00 to $4.25.
DuPont is underperforming its peers both in revenue growth and margins in five of its seven operating segments, and its earnings growth has been in the bottom quartile of its peers since 2011.
Approximately $5 billion of agriculture research and development over the last five years has yielded billions in losses.
The board has failed to align executive compensation with performance, awarding management for failing to reach their targets.
Character Assassinations and Finger-Pointing
DuPont's leadership has been coming back with its own rhetoric, saying the stock is up because of fundamentals. But Trian is making it loud and clear that investors should not be fooled, emphasizing that, sooner or later, every company's share trades are based on earnings.
Trian claims that DuPont's CEO, Ellen Kullman, lacks confidence in both her strategy and the company. As evidence, the fund managers pointed to her prematurely selling over half her equity stake (about $80 million) at $72 or less after Trian first invested, and later selling 23% of her holdings when share prices spiked after the release of Trian's 2014 Summary White Paper.
Train also says that four of the board members should be ousted for tolerating subpar performance, allowing poor corporate governance, and providing weak management oversight:
Alexander Cutler, the Lead Director, failed to hold management accountable for publishing nine different versions of 2011 EPS.
Lois Juliber, the longest-tenured board member (20 years). The Institutional Shareholder Services (ISS) governance overview states that director tenures over nine years are "excessive" and could "potentially compromise a director's independence." Furthermore, she has overseen ill-conceived executive compensation programs used to enrich DuPont's executives.
Robert Brown, the Science and Technology Committee Chair, failed to discover any significant agricultural traits. Its Applied BioSciences revenue was 80% below 2012 targets.
Lee Thomas was supposed to offer insights on governmental relations and environmental management from his tenure as the U.S. Environment Protection Agency (EPA) Administrator. Yet, he left the EPA almost 30 years ago, and the agency has changed dramatically since then.
In fact, on April 21, after the release of the Trian campaign, the EPA reached a settlement with DuPont resolving the agency's allegations that it distributed and sold pesticide products that lacked the required labels or that were missing critical information. DuPont's $22,200 penalty is chump change relative to its previous $1.9-million penalty paid to resolve allegations of violations of pesticide reporting and distribution laws.
So who would replace this so-called incompetent team?
Well, of course Trian has a list of its favorites, whom its claims can improve DuPont's operating performance, earnings growth, return on invested capital, and corporate governance.
Show-and-Tell Management
If Trian has its way, heading up the board would be Nelson Peltz, the CEO and founding partner of Trian with 40 years of investment experience. He served as a Director and Non-Executive Chairman of Wendy's Company (WEN) and as a board member of multiple companies ranging from Madison Square Garden Company (MSG) to Legg Mason Inc. (LM). The three other board picks also have proven track records of success in business and investments.
Trian claims it'll make DuPont's boardroom a place of constructive debate rather than "show-and-tell" management presentations.
DuPont has said it's prepared to accept one of Trian's nominees, but the company has refused to add Peltz.
While DuPont agrees with Peltz's idea to spin off its performance chemicals business, he also wants DuPont to separate its materials businesses from its nutrition and health, agriculture, and industrial biosciences divisions. DuPont has rejected the proposal, saying Trian has a "singular, value-destructive agenda to break up and add excessive debt to DuPont."
The larger stakeholders – such as Fidelity Investments, which owns 2.5%, and California State Teachers' Retirement System, which held about 3.6 million shares as of February 28 – will have some influence. But Trian is currently influencing the rest of the shareholders more than these two.
So, does DuPont have tremendous potential? Will Trian's board picks turn it around? Both are likely.
Trian's proxy statement is highly convincing, even for readers who don't personally know the cast involved. And Trian has an impressive track record of increasing shareholder return for companies ranging from Tiffany & Co. (TIF) to Domino's Pizza (DPZ).
After all, Nelson Peltz will do all he can to get valuations levels up. Not only does he have skin in the game, but he surely doesn't want to be referred to as Nelson Putz by the investment community.
Good investing,
Shelley Goldberg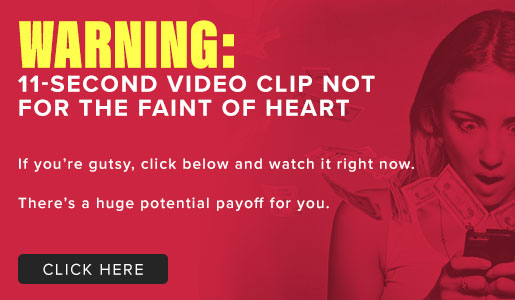 Comments (1)