Currency-hedged exchange-traded funds (ETFs) are perhaps the hottest trade in 2015.
Since the beginning of the year, over $33 billion has flowed into these ETFs, which hold foreign equities but neutralize the foreign currency exposure.
The WisdomTree Europe Hedged Equity ETF (HEDJ), for instance, has experienced inflows of nearly $13 billion, the most of any ETF. And the Deutsche X-Trackers MSCI EAFE Hedged Equity ETF (DBEF) isn't far behind with inflows of over $9 billion.
Of course, the popularity of these funds has been driven by a strong U.S. dollar, which has gained over 20% in value against the euro over the past year.
However, the "hedged" moniker can be very misleading. Here's why…
As a hypothetical example, let's say you have a portfolio full of ETFs.
Like many investors, you own the SPDR S&P 500 ETF (SPY) for large-cap U.S. stock exposure. You understand the importance of asset class diversification, so you also own the popular Vanguard Total Bond Market ETF (BND).
For your foreign equity exposure, you own HEDJ, as well as the WisdomTree Japan Hedged Equity ETF (DXJ).
Are you diversified? No way!
You're actually unhedged. By that, I mean you're unprotected against a decline in the U.S. dollar because everything you own is effectively denominated in dollars.
In fact, it's actually quite difficult to quantify your exact exposure to the dollar because of increased globalization.
For example, the largest holding in DXJ is Toyota Motor (the shares that trade on the Tokyo Stock Exchange, not the American depositary receipt). Around three-quarters of Toyota's vehicle sales come from outside of Japan, so the company already benefits when the dollar strengthens and the Japanese yen weakens.
To clearly see the risks, think of it this way: A falling dollar is bad for Toyota's competitive position, and it results in losses on the currency derivatives held in DXJ.
So, by "hedging" against the yen falling, something that will already make Japanese exporters more competitive, what you've really done is introduce additional risks and leverage.
The Proof Is in the Research
Intuitively, this makes sense, and quantitative analysis supports these views.
In a report titled "The Case for Not Hedging Foreign Equity Investments: A U.S. Investor's Perspective," Catherine LeGraw notes, "As globalization has increased, simple currency hedging strategies have been less effective."
LeGraw, a member of the asset allocation team at Grantham, Mayo, Van Otterloo (GMO), illustrates that hedging the foreign currency exposure of international equities in a global equity portfolio has actually increased the total portfolio volatility over long-term time horizons.
Indeed, foreign equities and their inherent currency exposures provide valuable diversification benefits at the total portfolio level.
Making matters worse, you'll not only experience higher volatility over the long term, but you'll also pay higher annual expenses. For instance, HEDJ levies a 0.58% annual fee, compared with a 0.12% fee for the Vanguard FTSE Europe ETF (VGK), an ETF without a currency hedge. As usual, the big winners are the fund companies offering new products to retail investors.
Basically, for investors with long-term time horizons, currency-hedged ETFs aren't appropriate as core portfolio holdings because of additional risks and higher costs.
Nonetheless, the inflows show herding behavior, a hallmark of the financial markets.
I wouldn't be surprised if many of the same traders who are chasing the performance of currency-hedged ETFs were also chasing emerging market equities, gold, and other weak dollar plays in 2011. Yes, there was a time when nearly everyone was bearish on the dollar.
Let this be a friendly reminder that chasing the most popular investment trends every year isn't a viable investment strategy.
Bottom line: Be very careful how you utilize currency-hedged ETFs. If you do hold them in your portfolio, just be aware that you're speculating with respect to currency movements, not hedging.
Safe (and high-yield) investing,
Alan Gula, CFA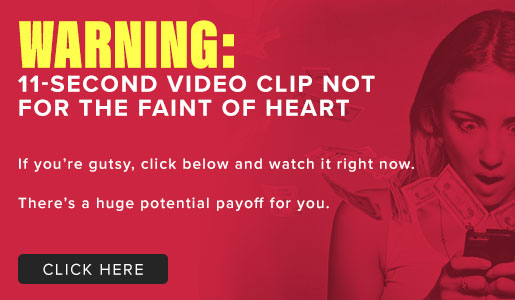 Comments (1)