On Friday, I told you how new competition is posing a grave threat to America's top cable companies.
Comcast (CMCSA) and Verizon (VZ) – with their outrageous "bundle" packages – are under attack from the forces of innovation and change within the cable industry.
Well, today I have even more bad news for Comcast…
Death of a Deal
Under pressure from both the Federal Communications Commission (FCC) and the Department of Justice (DoJ), Comcast announced that it had abandoned its year-long plan to buy Time Warner Cable (TWC).
When Comcast and Time Warner revealed their plans to merge in February 2014, the companies piously announced that the deal would be good for both consumers and competition.
Not a single person alive believed that, of course.
Far from being a "good deal," the question before the FCC and the DoJ was whether the merger would be sufficiently bad for consumers and competition to justify interfering with the plan. After all, Comcast and Time Warner customers consistently rank the companies as the worst ones in America.
Making matters worse, the FCC was leaning the same way.
In fact, it wasn't even an antitrust lawsuit or administrative determination that killed the deal… it was merely the FCC's decision to hold hearings on the matter! How so?
Because such hearings can go on for months, leaving both companies in limbo while they wait to learn their fates. And if you only know a little about the technology world – and, more specifically, the pace of change within it – that kind of time in limbo, especially after 14 months of waiting already, could have seriously harmed both companies. So they called things off.
Will the death of this deal be good for consumers? Don't bet on it…
Consolidation, Not Competition
Comcast and Time Warner had barely hung up their phones when Charter Communications (CHTR) announced that it's exploring a buyout deal for Time Warner.
That's the rub here. The big cable companies – Comcast, Time Warner, Charter, and Cox – never compete with each other. Their CEOs don't look at a neighboring territory and decide to build their own infrastructure in an attempt to steal customers from a competitor.
No… they only ever buy each other, and only ever have. In fact, the breakup of the Comcast-Time Warner deal will probably just mean that Time Warner will find itself in Charter's arms.
And if you're wondering what this fresh prospect of consolidation might mean for you, well, there's good news and bad news…
Thankfully, some competition has come from fellow cable companies, along with some upstarts – notably Verizon's FiOS and AT&T's (T) U-verse. You don't even want to think about what your monthly cable bill might look like without those companies in the market.
But between the impending death of the cable bundle on the one hand and the FCC's coming overregulation of internet providers on the other, we can expect to see competition from such competitors to slow, and for the satellite companies to become irrelevant. Indeed, FiOS and U-verse have already said that their fiber buildouts are largely complete.
That's too bad. The internet-to-home broadband connection is among the most important things to have happened to Americans in this generation. We deserve to have more providers.
Now, there will eventually be more 5G wireless providers, but as you've no doubt already noticed, two of the biggest wireless providers are also the largest cable providers. It remains to be seen whether they'll provide real competition, or offer more of the same. Wireless companies are held in almost as low regard by their customers as cable companies… and have almost as bad of a reputation for trying to gouge customers.
The upside here?
As technology continues to power forward, new ways of providing broadband service will hit the market over time. For example, this could include DirecTV (DTV) and Dish (DISH) buying up big swaths of the 5G spectrum and going head-to-head with the cable companies… just as they did in the television market.
Based on the history of the industry, you can probably count on two things…
First, we'll continue to have more choices for faster and better internet and television service. Second – and I apologize for bursting any bubbles here – we probably won't fully like any of our options, no matter how good they are.
To living and investing in the future,
Greg Miller
| | |
| --- | --- |
| | Greg Miller has spent over 20 years in the financial industry, working up from analyst, to portfolio manager, and eventually to an institutional investor, where he managed over $400-million worth of assets in mutual funds and private accounts. Learn More >> |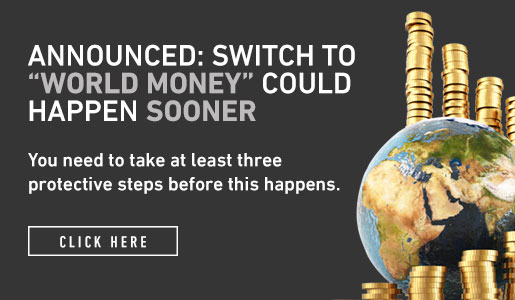 Comments (6)