I'm guessing that Apple (AAPL) CEO, Tim Cook, has endured a few sleepless nights recently.
After all, the Apple Watch marks the company's first major product launch under his leadership.
Not only is he trying to step out of Steve Jobs' enormous shadow, the device is entering a market where Apple's rivals have already broken ground.
But based on early results that are pouring in, Cook can sleep soundly.
The watch officially goes on sale this Friday. And while the company hasn't provided any specific pre-order sales data, credible third-party estimates look solid.
In fact, it's nothing but awful news for every other smartwatch maker. Here's why…
Game Over Already?
We probably won't get any official sales figures on the Apple Watch until the company reports quarterly results next Monday.
However, the unofficial ones indicate that good news is coming…
Research firm, Slice, estimates that Apple sold 957,000 units on the first day of pre-orders.
Meanwhile, KGI Securities analyst Ming-Chi Kuo, who happens to be the most accurate Apple analyst on Wall Street, says the company has sold more than 2.3 million units to date.
With figures like that, it instantly relegates every other smartwatch company to "also ran" status. Consider:
Pebble: Despite raising a staggering $20.3 million via crowdfunding platform, Kickstarter, the company only sold one million units from its 2013 launch through the end of 2014. Apple matched that volume in a single day!
Samsung: Propelled by six different device launches in 14 months, Samsung (SSNLF) claimed the top spot in the smartwatch market, selling 1.2 million units last year. But again, Apple dwarfed that accomplishment by selling nearly as many units in just one day.
Google: Although the company doesn't offer its own smartwatch, it provides the software (Android Wear) to power ones from Samsung, Sony (SNE), and LG (LPL). Collectively, there were 720,000 devices using Android Wear sold last year, according to Canalys. But, once again, it took Apple a mere day to breeze past those sales figures.
Apple Catapulting to the Top of the "Next Stage of Computing"
Now, at the moment, the smartwatch market remains in its infancy.
On the low end, research firm Canalys pegs it at 4.6 million units.
On the high end, Smartwatch Group estimates it at 6.8 million units.
To put that in perspective, global smartphone sales clocked in at 1.2 billion last year.
Quite a difference, right? But don't let the diminutive size fool you. It's only a temporary situation.
As the analysts at Oppenheimer recently noted about the smartwatch market, "We're at the inflection point of the next stage of computing."
The truth is, no other company in the smartwatch area has come close to matching the early success of the Apple Watch. So the question becomes this: "Can Apple's dominance continue?"
Survey Says?
Apple products are always met with some skepticism.
Take the first iPod, for example – which was dismissed as lacking the "richness" of competing MP3 players from Sony.
The first iPhone was labeled as "no BlackBerry-killer."
The first iPad was panned for being a "high-priced, unnecessary trinket."
But despite the initial criticisms, Apple went on to sell tens of millions of each device anyway. Oftentimes in a single quarter.
The Apple Watch won't be an exception…
Apple's Most Successful Product Ever?
While early reviews of the Apple Watch have generally been positive, they still underline the device's shortcomings – most notably, its poor battery life and sluggish app performance.
As a result, many conclude that it will fall short of garnering mass appeal.
But as I just noted, there's a startling difference between initial reviews/expectations and real-world performance for Apple products. And that's what makes this chart from Morgan Stanley (MS) so interesting…
As you can see, survey respondents reported a stronger intention and/or interest in buying an Apple Watch than an iPhone or iPad when they were first launched.
In other words, if history is any guide, the Apple Watch could prove to be Apple's most successful product to date in terms of sales volumes.
Dare I say it, but it could be the most profitable, too.
After all, the core electronics in the Apple Watch are the same for all models. So although prices start as low as $349, they reach as high as $20,000. That means the stage is set for chart-topping margins.
If you want recent proof, chew on this: Pre-order inventories of the highest-priced gold Apple Watch Edition sold out in less than one hour in China.
Apple Set to Smash the Competition
Make no mistake, Apple is preparing for more blockbuster success.
Based on Kuo's supply chain contacts, he expects the company to increase Watch production to as many as three million units per month.
Bottom line: Other smartwatch makers were hoping that the Apple Watch launch would dramatically grow the market for wearables.
They were right – but based on the early results, Apple stands to be the primary and overwhelming beneficiary.
Ahead of the tape,
Louis Basenese
| | |
| --- | --- |
| | Louis Basenese helped direct over $1 billion in institutional capital at Morgan Stanley before launching out as an independent analyst and co-founding one of the web's largest financial publishers. Learn More >> |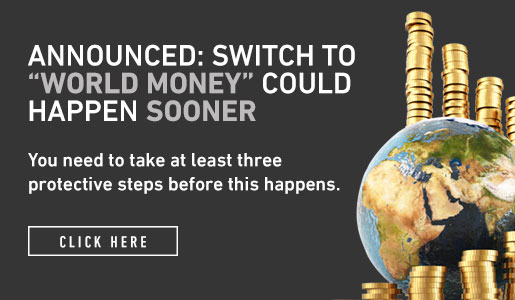 Comments (3)