The price of the world's most important base metal, copper, continues to hover near a five-year low as copper miners struggle with waning demand from their biggest customer, China.
The current price, near $2.70 per pound, is down roughly 40% from the all-time highs reached in 2011.
China accounts for about 40% of overall global copper demand. But, consumption there has slowed as its once red-hot property market cools.
So, when Freeport-McMoRan (FCX) said that it's going full speed ahead with a vast expansion plan, investors started scratching their heads. Especially since the company recently announced a dividend cut for the first time in seven years!
The company is already the world's largest listed copper miner, and its goal is to become the overall No. 1 producer, passing up Chile's state-owned Codelco.
Forging Ahead With Expansion Plans
Competitors in the industry, such as Teck Resources (TCK) and Anglo American plc (AAUKY), are delaying their expansion plans for copper.
But Freeport is spending $4.6 billion at its Cerro Verde copper mine in Peru to raise its output.
Why is Freeport doing the opposite of the rest of the market?
Well, the company believes that supply won't be able to keep up with demand in the years ahead.
In February, Freeport's CEO Richard Adkerson said that if copper demand rises, even just 2.5% annually over the next decade, supply will lag.
Adkerson said that the industry would need to add 10 million metric tons (mmt) of capacity, which is more than 50% of the company's global capacity, to account for the higher demand and depletion at older mines.
But, if this is true, it seems odd that other copper miners aren't following along…
Supply-Side Woes
Well, from the supply side, it does make sense.
There have been only two large copper discoveries since Freeport's massive copper mine was found in Indonesia in 1988. One of which, located in Mongolia and owned by Rio Tinto plc (RIO), has been slowed by disputes between the company and the government.
Wall Street also has a tendency to overestimate supply. Every year, Wall Street envisions perfect mining conditions and a surplus. Then Mother Nature and other events, such as strikes, happen.
This year is a perfect example…
Estimates indicated that there would be a copper surplus of anywhere from 10,000 to 500,000 metric tons. Then, floods in Chile and other disruptions, including strikes, protests, and electrical problems, hit.
Now, most analysts are forecasting a deficit again for copper, the seventh deficit in a row.
China remains the elephant in the room, though.
Demand Side Iffy
Without rising demand from the Chinese, Freeport's outlook for 2.5% annualized demand growth goes out the window.
Chinese demand for copper grew 5.9% last year to just over 10 mmt. That's the slowest rate since 2010. Morgan Stanley says the rate of growth this year will be only 2.6%, the worst since 2007.
Metals investors are surely worried that they'll see a repeat of what happened in the iron ore market. In that sector, it seems Chinese steel consumption has peaked, meaning so has iron ore demand.
Luckily for Freeport, there are few other parallels between iron and copper. Copper uses, like wiring, automobiles, manufacturing, and construction – are much more diverse than iron ore.
And, unlike iron ore – where all the big producers are expanding production like mad – only Freeport-McMoRan seems intent on expanding output.
For this year, at least, we'll probably continue to see drifting in copper prices and weakness in Freeport's stock.
In the longer term, Freeport's expansion may be perfectly timed to fill the production void that will happen later this decade. Chile's mines, responsible for a third of global copper production, are losing productivity as ore grades decline.
And, money is drying up for new projects.
The number of new copper mines in the global pipeline dropped to 19 in April from 30 in October – a 40% plunge, according to CRU Group.
And Bloomberg Intelligence estimates exploration budgets for this year to be at the lowest level since 2010.
And the chase continues,
Tim Maverick
Tim Maverick boasts decades of experience in the investment world. He spent 20 years at a major brokerage firm - as a trading supervisor and broker working directly with clients.
Learn More >>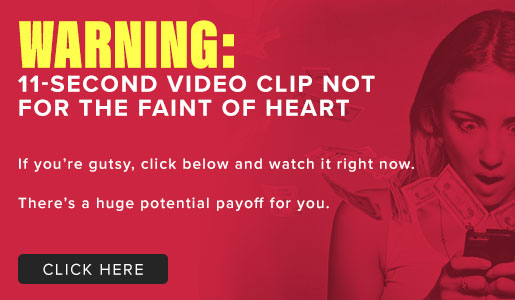 Comments (1)