Public Service Announcement: If you're driving around your neighborhood and see a lawnmower buzzing across someone's yard by itself, do not be alarmed…
It hasn't chewed up its human operator. Nor has it gone rogue and embarked on a wave of destruction like something out of a horror movie.
It's just the latest wave of robotic technology to hit the United States.
Now, you might be familiar with the company driving this new landscaping revolution. But here's what might surprise you…
From the Battlefield to Your Backyard
If I asked you to name a robotics company, chances are you'll say iRobot (IRBT).
Since being founded in 1990, the Massachusetts-based firm is renowned for its innovation in this area.
But lest you think it's just about consumer products like the Roomba, as well as ones that clean pools, gutters, and floors, it's also heavily involved in designing robots for defense and military purposes, as well as healthcare.
I've written before about how the company plans to use its expertise to expand its product line – and it recently petitioned the Federal Communications Commission (FCC) for more wireless spectrum that will enable such expansion.
Namely, for robotic lawnmowers…
Meet Your New Landscaper
Robot lawnmowers are already a reality in Europe, where lawns are generally smaller and the price of landscaping services tends to be higher.
But here in the United States, with our larger lawns and waves of immigrants willing to do the work for low wages, robotic lawnmowers are seen as too expensive to catch on.
iRobot wants to change that.
While the company hasn't unveiled a product in this area yet, its petition to the FCC makes the intent clear – the firm wants to use wireless transmitters placed around your yard to coordinate the robot, so it will mow your lawn without also mashing up the flower beds.
That plan contrasts with robotic mowers in Europe, where manufacturers like Deere & Company (DE) use guide wires to set perimeters for the mowers.
But there's a problem…
Robots vs. Astronomers
The area of the wireless spectrum that iRobot proposes to use is also used by astronomers.
Specifically, they use radio telescopes to identify the presence of methanol from hundreds and even thousands of light years away. Why is this important?
Methanol is an important indicator of mature star formation, and detecting it allows astronomers to better understand how our galaxy creates new stars.
So if a bunch of robotic lawnmowers on the same system hog enough capacity to throw off astronomers' measurements, they might as well close up their telescopes and go home.
America's astronomers have filed a complaint with the FCC over iRobot's application to use this wireless spectrum – the latest in a series of ongoing battles over the very thing that's crucial to making our connected future a reality.
They claim that iRobot hasn't taken sufficient precautions to prevent their wireless robot controllers from interfering with the giant radio telescopes.
For its part, iRobot claims that the astronomers' objections are baseless and that no interference will occur due to the low power of the transmitters and because the astronomers are underestimating the distance the signals can travel.
Which seems kind of bold, since the signals the astronomers are looking for in the first place come from across the galaxy!
So what's going to happen here?
Scrapping Over Spectrum
Ultimately, iRobot and the astronomers will work this out, perhaps with an assist from the FCC.
But what's interesting about this spectrum dispute is that it's not just isolated to iRobot's robotic lawnmower use.
There's another proposed use for the very same spectrum that astronomers want to keep to themselves – autonomous cars!
Yes, the FCC has already allocated some of that spectrum to allow cars to "speak" to each other and allow for adaptive braking, collision avoidance, sharp curve warnings, even parking permits and highway tolls.
This spectrum isn't in use in the United States yet… but it will be. And unlike robotic lawnmowers, the cars carrying wireless transmitters can roll right up to a radio telescope installation.
What happens if an astronomer wants his Tesla (TSLA) to drive him to work? Or if the boss rolls up in a driverless car? Would they object then?
More broadly, the astronomers' objections are part of a supply and demand equation, where multiple bodies are scrapping for a relatively limited amount of radio spectrum as wireless applications increase.
And it's not just astronomers concerned about interference, either. Other radio users in the same spectrum, or in different spectrums that could be affected by proposed new uses, are increasingly coming into conflict with new applicants for that spectrum.
Indeed, it was just such an interference issue that led to the bankruptcy of a company called LightSquared in 2012. Its plan to use frequencies next to those already used by GPS providers was turned down by the FCC.
More recently, manufacturers and users of wireless microphones have petitioned the FCC to think of them when they auction off more spectrum.
As we move towards an increasingly wireless future, these fights will continue. And for many of the participants, the stakes will be far higher than those for iRobot and America's astronomers.
To living and investing in the future,
Greg Miller
| | |
| --- | --- |
| | Greg Miller has spent over 20 years in the financial industry, working up from analyst, to portfolio manager, and eventually to an institutional investor, where he managed over $400-million worth of assets in mutual funds and private accounts. Learn More >> |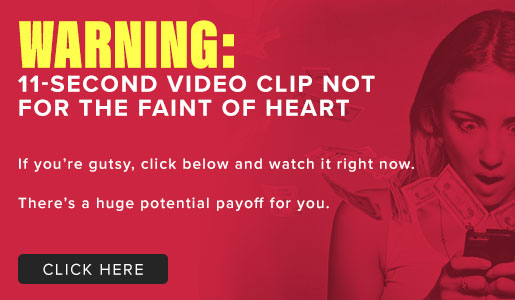 Comments (1)