Roaring demand for guns has taken the market by storm in Q1 2015.
Firearm sales bucked the curve of their most reliable indicator: FBI background checks.
You see, even though the FBI saw a 9.5% decrease in permit applications since Q1 2014, sales are on the rise. What an anomaly!
Even the gunmakers didn't see this coming. The surge in demand gives firearms dealers with excess inventory more wiggle room to increase production.
And while it might be tough to believe, gunmakers have Obama to thank for the sudden shift…
While it was never Obama's intention to do this, fact is, gun sales increase every time the president and gun lobbies publicly demand more restrictions on gun rights.
Well, this year, gun sales are beginning to look a lot like 2013 (in terms of activity), due in no small part to a significant number of new firearms owners. Needless to say, gun manufacturers are elated.
On Wednesday, in fact, Smith & Wesson (SWHC) dramatically raised its fiscal fourth-quarter guidance above consensus forecasts after reporting significantly stronger sales.
SWHC now sees earnings of $0.39 to $0.41 versus its previous estimates of $0.29 to $0.31. This news shot shares of the company more than 15.1% higher on heavy volume.
But Smith & Wesson wasn't the only beneficiary of this unexpected twist of fate…
Sturm, Ruger & Co. (RGR) saw its share price shoot 9.56% higher on the surprising news.
2015 Feels Like Déjà Vu
Sturm, Ruger & Co. saw a similar event occur in 2014, where demand for firearms in the first half of the year was stronger than the second half.
In the first six months of 2014, the company shipped about 1.1 million units to its distributors, while only shipping 700,000 units in the second half of the year – a difference of roughly 36%.
And it's this decline that left a higher inventory that manufacturers thought would take several months to reduce.
But based on current sales, the demand for new firearms has already outpaced current production, as well as the excess inventory held by dealers.
This is proven by data from the 2015 firearms distributor show season, which indicates a 28% increase in show bookings from a year ago.
Also, the company's three largest independent distributors have reported a 49% increase in retailer demand. In other words, production must increase in order to meet demand throughout the rest of 2015.
Shares to Bullet Higher
In 2014, Sturm, Ruger & Co. paid $31.4 million in dividends – while also repurchasing 680,800 shares, totaling $24 million.
In Q1 2015, the company repurchased an additional 82,100 shares at a cost of $2.8 million. This left Sturm, Ruger & Co. with 18.7 million shares of common stock outstanding, or just over 4% fewer shares than a year ago.
This, in addition to the higher demand for the company's products, will push stock prices higher from here.
Now, based on the company's improved earnings outlook and the share reduction, the stock is valued at $61.24 – a 14.4% premium to Wednesday's closing price.
Bottom line: The president's efforts to push for tighter gun controls have made him the top firearms salesman in history, and the reason investors could see even higher returns for many years to come.
Good investing,
Richard Robinson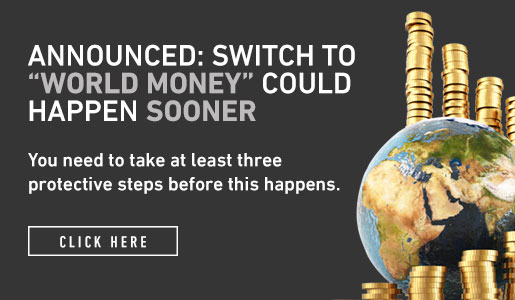 Comments (12)