The Obama administration has tried to prevent other countries from investing in China's new Asian Infrastructure Investment Bank (AIIB).
It was concerned that the AIIB would undermine the power of the U.S.-dominated World Bank and International Monetary Fund (IMF) in emerging markets.
The administration's efforts appear to have failed, however.
That's good news for emerging countries attempting to get loans. But should you be worried about the implications?
The Shifting Landscape for Development Banking
Before World War II, lending to developing countries was carried out by the private sector, notably by the London merchant banks. This resulted in an attractive diversity of development banking approaches.
After the 1944 Bretton Woods Agreement set up the World Bank and IMF duo, however, they provided subsidized competition to the merchant banks. This drove merchant banks out of the development lending business.
So since 1945, the World Bank and IMF – dominated by Washington-based bureaucrats – have had an ideological monopoly on such lending practices.
Since there was now only one source of long-term development capital, the recipients were forced to follow the source's advice. The problem was that this advice was often bad.
Thus, steel mills, hydroelectric dams, and infrastructure sprang up all over the Third World in the 1970s. And in the last decade, the landscape has been dotted with renewable energy projects. These ventures require vast amounts of scarce capital, and they're wholly unprofitable without the subsidies they've been granted.
Infrastructure is currently popular among development bankers. But it's very expensive, as it involves jumping through all sorts of fashionable environmentalist and protection-of-indigenous-peoples hoops before it can be built.
Indeed, huge amounts of money have been wasted over the past 70 years in attempting to develop poor countries on the basis of non-market fashionable theories from the rich West.
Admittedly, the market-based development of the pre-1945 period resulted in many of the poorest countries being overlooked. However, the tradeoff entailed in the World Bank and IMF's monopoly over development banking has been by no means entirely beneficial – even to the recipient countries.
Take Africa, for instance. It became much poorer rather than richer from 1960 to 2000, at a time when the rest of the world was growing rapidly.
Granted, the IMF and World Bank cannot be blamed entirely for that. But they certainly bear a share of the responsibility. And the money funneled through them was both wasted and left recipient countries with often unbearable burdens of foreign debt.
But with the AIIB established, it will provide financial – and, more importantly, ideological – competition to the Washington institutions.
A Move in the Right Direction
Now, by "ideological competition," I'm not welcoming an upsurge of "Godless Communism" in determining the AIIB's lending.
But whatever the ideology of the policies that the AIIB may pursue, it won't be Washington bureaucrats. So it's likely to offer an alternative approach to that emanating from Washington.
My guess is that the alternative approach offered (while no doubt full of hidden subsidies to Chinese industry and inducements to fall in line with Chinese foreign policy) will be wholly free of the current Western "political correctness" doctrine.
As such, it may prove very attractive to the borrowers concerned, at least in comparison to their alternatives.
A new model, with Asian countries having a choice of funding sources – with either Washington or Beijing strings attached – will surely be beneficial.
Of course, the common worry is that competition will lead to a dumbing down in loan quality standards. Yet I'm convinced this will be prevented by market forces. That is, any such dumbing down will result in large losses to the institution concerned.
As for the foreign policy implications, Chinese expansionism seems inevitable. And this development banking activity through an institution – at least nominally multilateral, with Britain and India among its shareholders – will surely be one of its most benign manifestations.
Bottom line: The multilateral development bank approach to developing poor countries has been proved over 70 years to be hideously flawed. But the creation of the AIIB should at least improve it somewhat. Inhabitants of poor countries and private sector investors in them should raise at least two cheers.
Good investing,
Martin Hutchinson
| | |
| --- | --- |
| | For 27 years, Martin Hutchinson was an international merchant banker in London, New York, and Zagreb. He ran derivatives platforms for two European banks before serving as director of a Spanish venture capital company, advisor to the Korean company Sunkyong, and chairman of a U.S. modular building company. Learn More >> |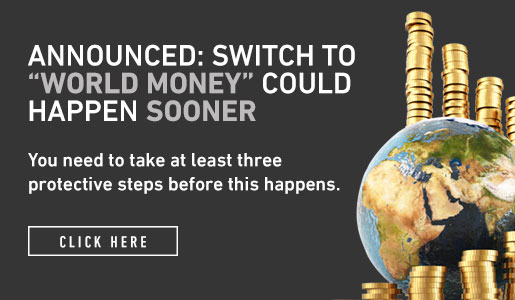 Comments (3)