Britain has had a pretty good five years under the coalition government led by David Cameron of the Conservative Party.
So with the U.K. general election coming up on May 7, it means Cameron is a fairly safe bet for re-election, right?
Far from it!
In fact, five parties are contending for the English vote: 1) the Conservatives, 2) the leftist Labour Party (led by Ed Miliband), 3) the Liberal Democrats – which currently form the coalition government with the Conservatives, 4) the U.K. Independence Party (UKIP), and 5) the Green Party.
In Scotland, the Scottish National Party (SNP) is a major factor. And five further parties in Wales and Northern Ireland will gain a few seats.
It's a very tight race. But the one result that appears more and more unlikely is a solid Conservative majority – even in alliance with the Liberal Democrats.
And that means upheaval is imminent…
Cameron on Shaky Ground
Currently, opinion polls have the Conservatives and Labour on equal ground. Yet each party only has about 34% of the vote. That's below the 36% that Cameron won in 2010 – which wasn't enough to give him a 326-seat majority of the 650 parliamentary seats.
Indeed, if that percentage were repeated exactly, according to the political website YouGov's "swingometer," Labour would be close to a majority, with 317 seats, while the Conservatives would have only 288. (There is a bias in the system towards Labour. Since the constituency boundaries were set a decade ago, its average inner-city constituency has shrunk and now has far fewer voters than the average Conservative constituency.)
Cameron's biggest problem is the emergence of UKIP, whose two major issues – a clampdown on immigration and withdrawal from the EU – have drawn considerable support from older voters who might otherwise vote Conservative.
UKIP, not a factor in 2010, is now running at about 13% in the polls. That puts it in third place. And it's well ahead of Cameron's coalition partners – the Liberal Democrats – who have about 8%. There is a moderate offsetting factor in the rise of the Greens to about 7%, who take most of their votes from Labour.
Now, neither UKIP nor the Greens will get many seats – maybe 10 to 15 between them. But in Britain's "first-past-the-post" electoral system (similar to that for the U.S. House of Representatives), the recent strong groundswell of support for UKIP will push many traditional Conservative seats to Labour.
If UKIP didn't exist, the Conservatives would be well ahead in the polls and coasting to victory – but that's wishful thinking at this point.
According to YouGov, the Liberal Democrats will get crushed – falling 57 seats in 2010 to just 17 – while all other parties will combine for 27 seats.
However, there is one major flaw in the computer's calculations – it treats the whole country as one single unit.
Now, in England, Wales, and Northern Ireland, that's approximately accurate. The three to four Welsh Nationalists normally align with Labour, and the four Northern Irish parties split their 17 seats fairly evenly among the main parties.
But this time, Scotland is likely to throw a major wrench into the works…
William Wallace Would Love This Party
With a population of 5.3 million (8.4% of Britain's total), Scotland has 59 seats up for grabs – and a strong SNP is ready to shake up the election in a big way.
In 2010, the SNP got only 1.7% of the total British vote (but about 20% of the Scottish vote), and six parliamentary seats in the House of Commons. This time, the SNP is likely to get close to 50% in Scotland.
Now, that's still only 4% of the overall British vote, below the projection for the Greens. But crucially, it would give them at least 30 Scottish seats, almost all of them at the expense of Labour.
That would snatch away Miliband's projected almost-majority of 317 seats, taking him down to, say, 290. So instead of being in a very strong position, where he'd be able to choose between the centrist Liberal Democrats and minor parties (maybe the Greens) to form a government, not only would he be forced to enter into negotiations with the SNP that just crippled him, he'd still be short of a majority.
As for Cameron… he'd be in an even worse position. He'd no longer benefit from the cozy coalition with the Liberal Democrats. Plus, the SNP is economically left of Labour… and thus unlikely to back a Cameron government.
The possible permutations are as intriguing as they are head-spinning!
The likely outcomes will depend on tiny fluctuations in the polls between now and May 7. Sheer dumb luck will also play a part when it comes to the quality of the candidates in a number of seats that could go either way.
So what's going to happen?
What's in Store on May 7
Let's review the potential scenarios, starting with the result that would be the most investor-friendly…
U.K. Election Outcome #1: Stable One-Party Conservative Government. This is what would have been expected before 2010 with no UKIP. But UKIP's rise means this is very unlikely to happen now.
U.K. Election Outcome #2: Conservative-Led Coalition – With UKIP, the Liberal Democrats, or Both. There's probably less than a 50-50 chance of this happening. This scenario also faces the additional difficulty that the Liberal Democrats and UKIP agree on almost nothing. The Liberal Democrats like both the EU and immigration, whereas UKIP is against both. So even though the three parties may have a majority between them, no deal may be possible.
U.K. Election Outcome #3: Conservative-Labour Coalition. In Germany, this would be the obvious outcome, but not only are they Britain's two main parties, Cameron and Miliband are also philosophically far apart. And any such government would run the risk of becoming unpopular and splintering British politics even further.
U.K. Election Outcome #4: Complete Chaos. Neither Cameron nor Miliband are anywhere close to a majority, and can't agree on how to form a government with others. So any other coalition would require three or four parties. The fractured nature and lack of leadership from that many parties would probably lead to a quick collapse. Since 2010, Britain now has fixed, five-year Parliamentary terms, so they'd have to change the law to have another election quickly. If they couldn't do that, Britain would suffer five years of chaotic, short-lived, minority governments – like the French Fourth Republic or pre-1994 Italy.
U.K. Election Outcome #5: Labour-Led Coalition – With the Liberal Democrats and Possibly Green Party. This is pretty unlikely without the SNP, but the Liberal Democrats would tend to moderate Labour's economic policies.
U.K. Election Outcome #6: Stable One-Party Labour Government. "Red Ed" Miliband is to the left of his party, which has itself moved to the left since the Tony Blair years. So this would be fairly business-hostile. It's also fairly unlikely, based on the figures above and rise of SNP in Scotland – which will take seats away from Labour.
U.K. Election Outcome #7: Labour-SNP Coalition. An arrangement like this would be even more business-hostile than Labour alone, and would create one problem: The SNP wants Scottish independence from the main Westminster system – but if it got it, the SNP itself and the Scottish Labour MPs would disappear, thereby removing the U.K. government's majority.
Bottom line: The British economy is in pretty solid shape. But this election puts it at a crucial juncture. If outcomes #4 through #7 are reached, the upheaval and uncertainty would undoubtedly cause it to stagger. For investors, the London stock market is already quite high, but it could flirt with even higher levels if these outcomes are avoided.
Good investing,
Martin Hutchinson
| | |
| --- | --- |
| | For 27 years, Martin Hutchinson was an international merchant banker in London, New York, and Zagreb. He ran derivatives platforms for two European banks before serving as director of a Spanish venture capital company, advisor to the Korean company Sunkyong, and chairman of a U.S. modular building company. Learn More >> |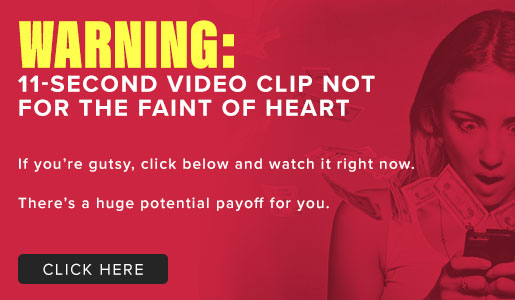 Comments (3)