Wall Street analysts have made some of the deepest earnings forecast cuts for S&P 500 firms since the third quarter of 2009.
When it comes to U.S. multinationals, the reason for the lower earnings estimates is, of course, the effects of the stronger dollar. Since the beginning of the year, the U.S. dollar has increased by 14% – and it's popped an incredible 29% in the last year.
Indeed, many investors have painted the stronger dollar as the nemesis of U.S. corporations. But that's only true for those without a plan B…
While the stronger dollar does reduce corporate profits from overseas operations, it's also a boon to U.S. companies looking to invest in other areas of the world!
Take the decision by FedEx (FDX) to acquire the Dutch shipping company TNT Express N.V. (TNTEY) for $4.8 billion.
FedEx timed the purchase when the dollar is stronger compared to the euro. By doing so, it was able to purchase TNT Express at a price approximately 22% below the cost to buy the company a year ago – when the euro traded at $1.40.
And this good news was welcomed by shareholders of both companies. FedEx shares rose by 2.69%. TNT Express had an even better day – nailing an increase of 26.1% over Monday's final price of $6.55.
The Deal Is on Solid Ground
Despite paying a one-third premium to TNT's Thursday closing price on the Amsterdam Stock Exchange, the deal makes sense for FedEx – especially in light of FedEx's proven record of improving ailing companies.
Once the deal is completed in the first half of 2016, FedEx's presence in Europe will get a significant boost due to TNT Express' extensive ground network. This will greatly increase the scale of FedEx's European operations and drive operational efficiencies.
And thanks to the Fed's accommodative policy of low interest rates, FDX will consummate the deal at low carry costs. Subsequently, TNT Express' earnings will be highly accretive to FedEx's bottom line as early as Q3 2016.
Now, FedEx isn't the first American company to go after TNT Express. Two years ago, FedEx rival United Parcel Service (UPS) failed to acquire TNT Express over the objections of European Union regulators. They feared potential antitrust concerns by the merger.
But those fears are likely tempered with the FedEx deal.
FedEx has agreed to a number of non-financial covenants to ensure increased odds of regulatory approval. This includes keeping the combined firm's headquarters in the Amsterdam-Hoofddorp region.
Additionally, the company hopes to appease regulators who are fearful of European job losses by honoring existing employment terms. FedEx will also maintain TNT Express' hub in Liege, Belgium as a significant operation. (A true win-win mentality!)
And in the company's biggest concession, FedEx has committed to divesting itself of all of TNT Express' aircraft operations in order to comply with current airline ownership regulations.
Of course, this last concession isn't very important to a company that effectively operates the world's largest airline based on freight tons flown – and the world's fourth-largest airline based solely on fleet size.
Time to Buy FDX?
FedEx has provided a very healthy earnings growth history recently. And it's this growth that promises to reward current and future FedEx shareholders.
The company's earnings per share (EPS) reached $6.75 in 2014. But EPS is expected to grow to $8.94 this year – a 32.4% increase.
Using the Graham Dodd formula for calculating fair value, FedEx is currently undervalued based on Tuesday's closing price. And if the company's future earnings estimates hold true, the company is significantly undervalued at these levels.
So investors should take FedEx's lead and use the stronger dollar to deliver profits to their own portfolios.
Good investing,
Richard Robinson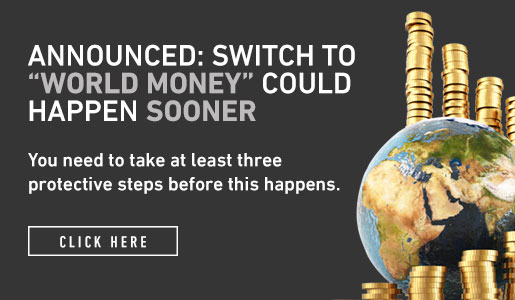 Comments (1)