The spot price of iron ore continues its journey into the abyss, hitting below $47 per metric ton on April 2. That's the lowest level since the inception of spot pricing in November 2008.
Iron ore is already down more than 25% this year, following a plunge of 47% in 2014.
The reasons behind the decline in prices are quite straightforward, though.
You see, China imports 70% of the world's supply of the key steelmaking ingredient annually. Unfortunately for the market, many believe that China has hit peak steel consumption. For the first time since 1995, China's steel usage dropped. It fell by 3.4% to 740 million metric tons (mmt) in 2014.
Yet, the major iron miners – Vale S.A. (VALE), Rio Tinto PLC (RIO), and BHP Billiton (BHP) – have refused to even consider production cuts. In fact, they're continuing to ramp up their ore output!
Rationality vs. Insanity
In the past two years, the top four miners have added 234 mmt of iron to global supply. Vale estimates that, by 2020, these miners will have added another 196 mmt.
But, there has been at least one attempt at a sane business practice in the industry from the No. 4 iron ore producer, Australia's Fortescue Metals Group (FSUGY).
Its Founder and Chairman, Andrew Forrest, called on the world's biggest producer of the metal to work together to put a cap on production in order to stabilize prices.
In the past, Fortescue accused the other large iron ore miners of adopting a "scorched earth" policy. In other words, driving down the price so low so as to wipe out all their competitors. If that sounds familiar, that's because it's not unlike what's happening in the oil sector right now.
But, Forrest's call for output cuts got him into trouble with the Australian competition regulators. Any attempt to cap or fix prices is illegal in Australia.
However, the real vitriol came from Rio Tinto's CEO, Sam Walsh. He called Forrest's plan nothing more than a "hare-brained" scheme.
The real problem here is that Rio, BHP, and Vale refuse to see the reality of what's happening in China. Chinese leadership is pushing the country's economy to a more consumer-based one, meaning there will be less heavy construction.
Yet, these three companies continue to live in the past. Both RIO and BHP management say they expect Chinese demand to remain robust, and even rise.
Rio Tinto's Chief Executive of Iron Ore, Andrew Harding, still believes Chinese steel production will hit one billion metric tons of output by 2030. In 2014, it produced half of the world's steel at 820 mmt.
The executives at these firms must have somehow missed the statement from the Chairman of the China Iron & Steel Association, Zhang Guangning, when he said, "China's steel sector has already entered a period of peaking and flattening out."
Or the pledge from Chinese Premier Li Keqiang to cut overcapacity in the steel industry and clamp down on polluting industries, like steelmaking. ANZ Bank and others say that as much as 40% of China's steelmaking capacity may be shut down.
Foolhardy Game Plan
Here's the game plan of the big iron ore miners in a nutshell:
They'll increase seaborne iron ore shipments (mainly to China) by 100 mmt – with 20 mmt taken up supposedly by increased demand – and the other 80 mmt offset mostly by China shutting down its iron ore mines.
China's ore is of much lower quality. But, it's still a stretch to think they'll put their own people out of work just to meet the targets set by out-of-touch managements at the big miners.
Many of the Chinese iron ore miners have locked in contracts with the local steel producers, too. So even though 75% of these firms may be losing money, they'll continue digging iron ore.
What does all this mean for the iron ore price? More downside.
Caroline Bain, Senior Commodities Economist at Capital Economics, slashed her forecast for the price from $60 to $45 per metric ton by the end of 2015.
That may prove to be an optimistic forecast with the stubbornness of the big miners' management. I wouldn't be surprised to see $30 per metric ton.
I hold steady that until the big producers wake up, this remains an industry to stay as far away from as possible.
And the chase continues,
Tim Maverick
Tim Maverick boasts decades of experience in the investment world. He spent 20 years at a major brokerage firm - as a trading supervisor and broker working directly with clients.
Learn More >>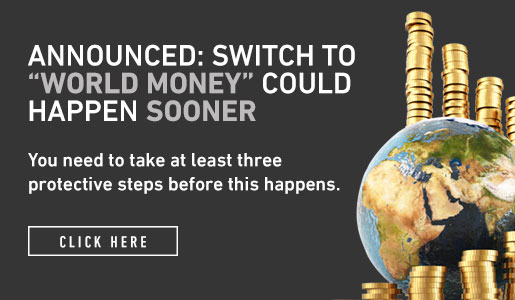 Comments (1)