Imagine cutting your credit card rate by several percentage points – or, if you don't have any credit card debt, earning an 8% return on your idle cash.
Would you be interested? Of course, you would.
And, generally speaking, this is now possible thanks to peer-to-peer (P2P) lending.
P2P lending matches lenders with borrowers through an online platform, with the aim of cutting out banks entirely. It's basically debt-based crowdfunding.
Here's how these fascinating credit marketplaces work…
The Power of the Market
First, borrowers submit loan applications to the lending platform. The applicants, who could be looking to refinance existing loans or pay off credit card debt, are screened based on their credit quality.
The approved requests for funds are then posted anonymously to the marketplace, where savers can choose whether to lend on a case-by-case basis using credit profile information.
Lenders can (and should!) diversify among a number of different loans and ultimately receive a monthly stream of cash flow from the investments.
LendingClub Corporation (LC), which IPO'ed in 2014, is the world's largest P2P lending marketplace. Since the firm's inception in 2007 through the end of 2014, loan originations have totaled over $7.6 billion, a relatively small but exponentially growing figure.
LendingClub's website gives the following hypothetical figures: A lender receives an average interest rate of 13% from borrowers. After deducting 1% for fees and adjusting for a 4% annual default rate, the investor is left with a net 8% return.
Thus, borrowers can save money on interest costs, and investors can earn a solid return on a diversified pool of loans—a win-win.
As you can see, by harnessing the power of the market and leveraging technology, it's possible that these "fintech" companies could disrupt the traditional banking model as we know it.
P2P lending appears to be an emerging threat to the Credit Card Cartel – American Express (AXP), JPMorgan Chase (JPM), Bank of America (BAC), Capital One (COF), Citigroup (C), Discover (DFS), and U.S. Bancorp (USB). You see, consumer lending is very lucrative for these firms, which account for roughly three-quarters of U.S. credit card transactions.
But financial institutions are going to infiltrate the market one way or another…
Institution-to-Consumer Once Again?
Back in 2013, Santander Consumer USA entered into a deal to purchase up to 25% of LendingClub's total originations for a term of three years.
Since then, P2P lenders have seen a steadily growing influx of capital from institutional investors, who have begun to dominate the industry. Asset managers, pension funds, hedge funds, and family offices are all gobbling up loans.
Many sophisticated investors are utilizing loan statistics provided by P2P lenders to develop their own credit models to select attractive loans, thereby enhancing risk-adjusted returns. There's now even an analytics firm, Orchard Platform, that caters directly to institutional investors, helping them deploy capital at scale via lending platforms.
That's right – individual investors are already finding themselves crowded out of a nascent market that can no longer really be called "peer-to-peer."
Of course, borrowers are big beneficiaries either way. Because of increased competition, loans are sitting unfunded for shorter durations, and borrowing rates are falling.
Regardless of whether it's a retail investor or a big institution doing the lending, online credit marketplaces will be a big part of banking in the future.
At the same time, many of these developments are frightening – due in large part to where we are in the credit cycle, which I'll explain next week…
Safe (and high-yield) investing,
Alan Gula, CFA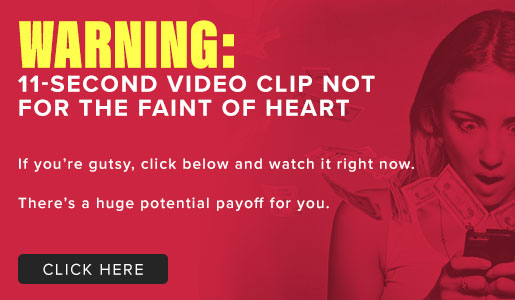 Comments (4)