The CEO of one of North America's most well-known companies is in the battle of his life to resurrect his once-dominant firm.
In its heyday, this company was light-years ahead of Apple (AAPL) and Google (GOOGL) as a leading mobile phone manufacturer and wireless network carrier.
And it was the go-to choice for businesses across North America and beyond.
That is, until the company got shockingly complacent and fell asleep at the wheel. Its rivals raced ahead and not only left it choking on dust, but fighting for its very survival.
As it turns out, there's a low-risk way to profit from this story. And no… it doesn't involve selling the stock short…
Profits and Cash Are Nice, But…
Let's give credit where it's due.
In its earnings report last Friday, BlackBerry (BBRY) reported a surprise profit – for the second straight quarter, no less.
Granted, it was a pittance at just $20 million. But a profit is a profit. And it sure beats the alternative!
Under CEO John Chen's leadership, it points to steady progress. Steady enough for Chen to proclaim, "We're now halfway through our two-year turnaround effort."
Thanks to some savvy asset sales, BlackBerry is also cash flow positive again. In the last quarter, it generated $76 million in cash, versus a whopping $784-million cash burn in the year-earlier quarter.
Even more impressive, BlackBerry's financial viability is no longer in question. Not with a record $3.3 billion in cash on the balance sheet.
However, there's a big difference between viability and vibrancy. And, quite frankly, BlackBerry's business is miles away from the latter.
Serious concerns linger about the company's ability to remain relevant and return to glory.
Sales Growth Is Most Important
As we all know, cost-cutting alone is not a turnaround strategy. There's only so much fat you can cut.
At same point, a company needs to start growing its sales again. But unfortunately, sales growth is the all-important element that continues to elude BlackBerry.
Completely.
In fact, BlackBerry's fourth-quarter sales sunk by 32% year over year to an all-time low of $660 million.
Even analysts didn't expect things to get that bad. The consensus estimates called for sales of $782 million.
To give you an idea of how far BlackBerry has fallen from grace, consider this:
At the top of its game in 2011, the company reported fourth-quarter sales of $5.6 billion.
So we're talking about a company that's truly a shadow of its former self.
BlackBerry's Twin Troubles
The malaise comes down to two critical problems…
Nobody Wants a BlackBerry Anymore. Well, almost no one. The company sold 1.6 million devices last quarter. But it needed to sell 4.3 million to ensure hardware profitability. (For context, Apple shipped nearly 75 million iPhones in the last quarter.) Put simply, BlackBerry is still too reliant on hardware sales. They account for 42% of total revenue.
New Growth Drivers Haven't Matured Enough. Chen has made no bones about his intention to transition BlackBerry into a software juggernaut. And while software sales rose by a solid 24% to $67 million, it's still not enough to move the needle. Software still only accounts for 10% of total revenue. The truth is, BlackBerry's quarterly software sales need to nearly double from current levels before they start making a difference. And that's not going to be easy, given increased competition from the software partnership between Apple and IBM (IBM).
Turnaround or Takeover?
Chen didn't come out of retirement in 2013 to fail. He's making solid progress. But by his own admission, he's only halfway there.
Whether he's able to successfully return BlackBerry to growth remains to be seen. But as I alluded to earlier, we don't need him to succeed in order to profit. Here's what I mean…
Back in January, I revealed that BlackBerry is sitting on a treasure trove of patents – 44,000, to be exact. In the hyper-competitive mobile market, that's an incredibly valuable asset.
As a last resort, Chen could successfully ignite the stock price by selling the company outright.
In fact, we already know that he's received multiple offers for BlackBerry… which were quickly rebuffed. That reportedly includes one from Samsung Electronics (SSNLF) in the range of $13.35 to $15.49 per share. That represents a 50% to 74% premium over the current price.
And if sales growth continues to remain elusive in 2015, Chen will be forced to reconsider his "no sale" stance.
Bottom line: Whether it's a turnaround or takeover, there's very little downside risk to owning BlackBerry shares right now… and plenty of upside potential. Especially if you limit your outlay by investing in the January 2016 $10 calls, as I previously suggested.
Ahead of the tape,
Louis Basenese
| | |
| --- | --- |
| | Louis Basenese helped direct over $1 billion in institutional capital at Morgan Stanley before launching out as an independent analyst and co-founding one of the web's largest financial publishers. Learn More >> |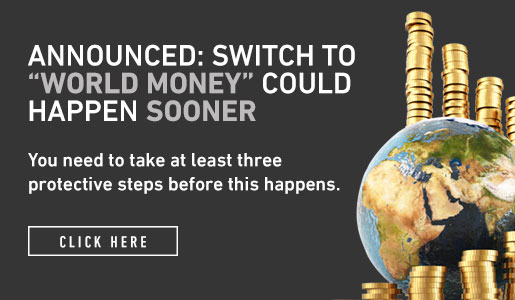 Comments (3)