Millennials represent America's largest generation – currently totaling around 80 million. And they're subtly altering the nation's landscape.
Much like the "Baby Boomer" generation, they're driven by cultural change. Yet they're also committed to pragmatic change.
This is perhaps most apparent in the way they approach their relationships with businesses – especially those in fast-casual food services.
Gone are the days where established companies can operate under the status quo without facing a significant risk of irrelevancy.
Millennials value healthy relationships, and will reward companies that do the same.
Here's one company that's getting this generation on board in a big way…
Papa Murphy's Holdings (FRSH) has quietly positioned itself to cater to the Millennials' demand for authentic diversity while maintaining a high social consciousness.
Here's what makes the pizza franchiser so special: Its pizzas are customized using locally produced and environmentally sustainable ingredients, which, once prepared, are taken home and cooked in the customer's own oven. And Millennials are eating up this idea!
Even better, by eliminating the need for expensive pizza ovens, the company has developed a budget-friendly format with an emphasis on quality and freshness that differentiates Papa Murphy's from its competition.
Booming Clientele, Booming Growth
Shares of the Washington-based pizza franchiser spiked more than 5.7% in a decidedly down market on Wednesday (a small glimpse into the company's promising future).
Currently, Papa Murphy's operates more than 1,460 Take 'N' Bake Pizza shops with promises to triple its U.S. store locations to 4,500 in the next few years. The company is targeting the Southeast and New England states – the most densely populated areas of the country.
And for any doubters, the company isn't getting ahead of itself. The proof is in the numbers.
Papa Murphy's recently released its Q4 2014 and full-year results – reflecting a very successful business model.
Fourth-quarter revenue was a cool $28.3 million – 24.8% more than the $22.6 million reported in the same quarter a year ago.
Same-store sales increased 8.4% in Q4, which included an incredible 10.5% increase at company-owned stores and an increase of 8.2% at franchised locations.
Net income for the quarter was $2.8 million, or $0.17 per diluted share. This compares to a net loss of $2.9 million in Q4 2013.
Better still, estimates for the current quarter are $0.18 per share on revenue of just over $30 million. Meanwhile, full-year estimates suggest $0.53 per share on revenue of $118 million.
Calling All Investors
Papa Murphy's great performance has helped to push FRSH shares 67% higher year to date and more than 75.6% since going public last May.
But that doesn't mean this stock has reached a peak yet…
Reason being, the company's adjusted earnings before interest, taxes, depreciation, and amortization (EBITDA) will grow at a compound annual growth rate (CAGR) of about 10% for the next five years. That will go a long way in putting money in investors' pockets.
And investors won't have to wait long, either!
You see, assuming the company achieves its EBITDA goal of $30.5 million this year, Papa Murphy's will likely have a $393-million market cap and a stock price of $23.16 by the year's end – just by applying an enterprise value multiple of 16x.
Thus, prudent investors would do well to buy FRSH shares on weakness, locking in a potential 20% gain inside of 12 months. That's something even a Millennial can get behind!
Good investing,
Richard Robinson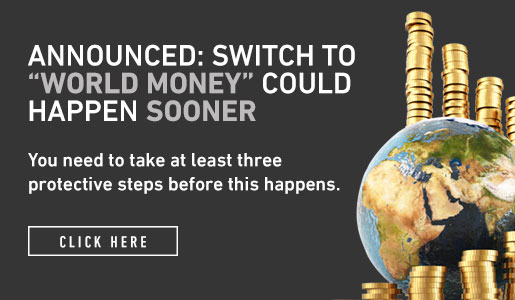 Comments (1)