"The art market is absolutely sizzling right now," said Wall Street Daily's Chief Income Analyst Alan Gula last month.
Yet he also warned that it was too hot to invest in.
I agree with him on the first part. But I think this market is in excellent condition and would perfectly complement your portfolio.
The booming art market is at its strongest point in recorded history, faring far better than the general commodities markets. The extremely wealthy are making record-breaking purchases and committing a larger percentage of their portfolios to the sector.
And there are four reasons why I think it's going to continue to thrive.
Expansive Landscapes
According to this year's TEFAF Art Market Report, the 2014 worldwide art market reached its highest-recorded level ever of just over $54 billion. Not only does this reflect a 7% year-on-year increase, it's also higher than the 2007 pre-recession level of $51 billion. This also represents the third consecutive year of growth.
The report, which is considered the definitive annual analysis on the art market's overall status, examines the health of the global market, the success of individual sectors, and patterns in collecting. It also addresses the cumulative impact that art fairs, online art sales, and auctions have on the global economy.
The study found that the distribution of sales by value was dominated by the United States, China, and the United Kingdom.
The seemingly unstoppable U.S. market grew at a rate of 10% year-on-year to a total of $21.1 billion in sales. This is mostly thanks to its business-friendly regulatory environment, reasonable tax rates for buyers, tax advantages for sellers, favorable trade regulations, and first-sale doctrine – meaning artists cannot control or profit from subsequent sales.
The art trade also hit new international highs. Art imports and exports both increased 10% to $20.5 billion and $21 billion, respectively – the highest totals recorded.
Art sales by value seem to be rising the most with the extremely wealthy.
You see, while the volume of art sales grew by 6% to 39 million transactions, that's still less than the market's peak in 2007. The reason for this is likely that prices are rising. This creates a market that's ballooning at the top, making some pieces only approachable by the uber rich.
According to the report, 48% of the art market was comprised of only 0.5% of works sold in 2014. At auction, 1,530 lots reached prices over $1.06 million, while 96 lots made over $10.6 million.
Two auctions in the sector at Christie's alone contributed 27% of that total. Both auctions set records for the highest-ever total for a single sale when they occurred.
Clearly, those who can aren't afraid to spend money on art. But there are other reasons why I think the art market will continue to thrive.
It's a Beautiful Picture
First, look at what's happening in the virtual art world. The growth in online sales is encouraging a greater volume of sales in lower-priced segments, helping to balance the top-heavy art trade.
The online market reported that 67% of its sales occur in the $1,000 to $50,000 range, with the middle market being the focal point.
In August 2014, seasoned investor Leon Black purchased Artspace, an online marketing company. And seven months ago, a major partnership for online auctions of art and collectibles by Sotheby's (BID) and eBay (EBAY) was consummated. It will post its first listings on April 1.
Second, art dealer fairs are growing increasingly important.
Art fairs have played a growing role in facilitating the sector's growth. If you want to see what people are buying, just go to one of them. The fair sales accounted for 40% of dealer revenue in 2014, up from 33% the previous year.
There were at least 180 major art fairs with an international element in 2014. And over a million visitors went to the top 22 fairs.
Third, freeport facilities are currently expanding their capacity for art storage.
These are massive, maximum-security storage sites often located near airports in duty-free zones, such as Switzerland and Hong Kong. Trade figures reveal the continued growth, and suggest that a net increase of $531.6 million in art was placed in them in 2013.
With financial markets and tax havens becoming more regulated, the 1% is increasingly relying on art and art fairs to store their cash.
Fourth, the art market's impact on the wider global economy was significant.
Approximately 2.8 million people work for 300,000 companies that buy and sell art and antiques, and $13.7 billion was spent on support services for those businesses.
But what if the art you admire is more than your wallet can handle?
Invest With the 1%
Well, you can always own some shares in an art fund.
In these funds, investors' money is pooled to purchase art works. And while art is a tiny sliver of the investment market, it was estimated that $1.6 billion was in art fund assets under management last year, according to Deloitte LLP.
Art funds are especially good if you aren't an art aficionado, or you don't know where to begin when it comes to acquiring work.
The oldest fund out there is the Bearskin Fund, launched in 1904. Another popular one is London's Fine Art Fund.
These are just two of the approximately 45 funds available globally. However, they're prohibited from discussing their activity publicly due to strict regulations on solicitation, and are not listed on any exchange.
Unlike more-traditional commodities, these funds are illiquid. This means you may have to hold your assets in the fund for years, or give several months' notice if you intend to leave. Investors should also make sure they understand the fee structure before they invest.
And don't feel pressure to follow someone like financier Ronald Perelman, whose fortune includes $3 billion in art (more than one-fifth of his $14.8 billion total), according to the Bloomberg Billionaires Index.
I would suggest putting a maximum of 5% of your portfolio in art.
Good investing,
Shelley Goldberg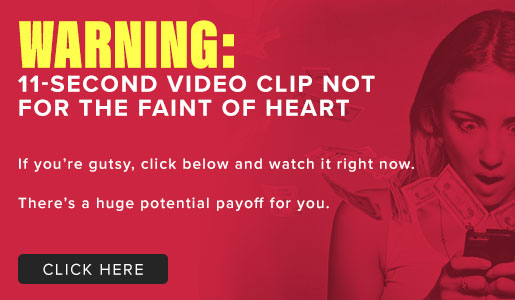 Comments (1)