Basketball fans have been eagerly awaiting the start of the NCAA Men's Basketball Tournament on Thursday.
The 34-0 Kentucky Wildcats are overwhelming favorites to win the championship. And it's no wonder, as four team members are likely to be selected in the first round of the 2015 NBA draft.
Obviously, many of these athletes didn't go to college to get a degree. For these NBA hopefuls, as well as the other athletes playing in March Madness who are on scholarship, the cost of an education really isn't an issue.
However, many students across the nation are having to take out increasingly large student loans to afford the skyrocketing cost of college.
In fact, the cost of tuition and fees has risen over 1,200% since 1978. Compare that to an increase in the consumer price index of around 280%. And total U.S. student loan debt outstanding has now eclipsed $1.3 trillion due to this astounding inflation in prices for higher education.
Now, alarm bells are sounding as aggregate student debt levels threaten to become a national emergency.
"Cancel All Student Debt" petitions are even starting to spring up.
Here's what President Obama just did in an attempt to address this hot-button issue…
The Student Aid Bill of Rights
In a presidential memorandum, Obama directed the Department of Education and various federal agencies to work together to help borrowers afford their monthly loan payments.
The directives include the creation of a state-of-the-art student feedback system and the implementation of stronger consumer protections.
These actions are encapsulated in the "Student Aid Bill of Rights" shown below:
The White House is also asking for recommendations for possible changes to the treatment of loans in bankruptcy. Currently, student loans cannot be discharged in bankruptcy.
Here's the main problem: In total, these measures are largely aimed at making it easier to borrow and improving the borrowing experience, not at containing runaway tuition costs.
Meanwhile, the assertion that every student deserves access to high-quality, affordable higher education is a bit misguided when higher education is effectively becoming free…
In the digital age, professors at elite institutions can broadcast lectures to anyone with an internet connection. Homework and reading materials can be disseminated electronically, and exams can be administered online.
Indeed, massive open online courses (MOOCs) are available from many of America's leading schools. For example, over 13,000 students around the world are taking "Introduction to Global Hospitality Management," a free online course offered by the world's top-rated School of Hotel Administration at Cornell University.
Thus, there's really no need for the cost of college to be skyrocketing.
In a world that has a vast and growing amount of free information, courses, and training, government intervention is making the "official" college degree more and more expensive.
Put another way, technological advancement is reducing the cost of true education, while bureaucracy is inflating the price of diplomas (as well as the accompanying admissions selection process that's so prized by employers).
Five years ago, President Obama signed student loan reform into law. The legislation increased the maximum Pell Grant award, created the American Opportunity Tax Credit, and allowed borrowers to cap their student loan payments at 10% of income.
Yet it's clear that government agendas pushing student loan reform provide zero impetus for colleges to reduce tuition costs.
The new initiatives will likely make things even worse. I think a student aid bill of rights simply conflates the right to free speech or a trial by jury with the perceived right to a four-year degree from an accredited college.
In reality, what this country needs isn't higher education for all, but better education for all. American millennials with four-year college degrees got roughly the same literacy and problem solving test scores as people with only high school diplomas in Finland, Japan, and the Netherlands.
Meanwhile, it's not a college degree, but financial literacy that has never been more important. Because of labor market dynamics and nosebleed tuition costs, college represents a poor return on investment for a growing number of high school students. But in order to be able to perform this assessment, basic finance skills are required.
Passing a rigorous personal finance class in high school should be a prerequisite for taking on student debt for college. We need to teach kids that debt is fundamentally spending that has been pulled forward, and debt needs to be paid back through reduced spending down the road.
Instead, I fear we'll reinforce kids' perceptions that they're entitled to future spending and can borrow with impunity… And a massive bailout in the form of student debt forgiveness would do just that.
In the meantime, we'll just continue to make it easier for students to take on burdensome amounts of debt.
Safe (and high-yield) investing,
Alan Gula, CFA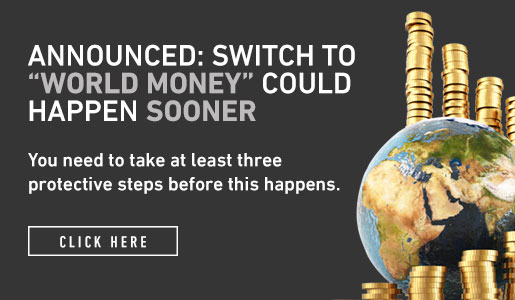 Comments (9)