As Republicans strategize to lock in the most votes in 2016, a huge tipping point will be their stance on taxes.
There are currently three factions duking it out…
In one corner, we have the traditional Republicans – fighting for balanced budgets and lower taxes.
Then there are the supply-siders. They're focused on lowering marginal taxes for the rich, believing that doing so could pay for itself in higher growth and higher revenue.
Now, since 2012, a new group of "reform conservatives" has emerged. They're tuned in to family-oriented tax policy that provides larger incentives for having children.
But which group will win the most votes?
A Facelift for the Republican Party
While there are a number of hurdles Republicans face when trying to outperform Hillary Clinton, recalibrating their image is key.
More specifically, they need to neutralize the accusation that they're the party of the rich.
Just think of the notorious off-the-cuff remark by Mitt Romney. The idea that "47%" of the country could have no interest in Republican policies because they paid no net income tax was hugely damaging in 2012.
Naturally, Democrats will try to repeat the same play in 2016. And they would be immeasurably aided in this endeavor by the GOP adopting a pure supply-side approach to the tax system.
Again, this is where tax cuts are concentrated on the top marginal rate. (For the purest supply-siders, even cuts to intermediate tax rates are mere "lump sum" handouts, since the rich are not incentivized by them. The rate they pay on their last dollar of earnings isn't affected.)
Indeed, if the GOP excessively caters to entrepreneurs and the tax rates on "small business," they're ignoring the fact that most voters are neither entrepreneurs nor taxed at the highest marginal rates.
Reasonably enough, voters care about general economic conditions and about their own taxes. But, generally speaking, they're not crazy about tax cuts for the rich.
So supply-siders should stick to the sidelines.
But are "reform conservative" Republicans any better?
As I alluded to above, this GOP contingent has attempted to move the goalposts by suggesting that tax cuts should be focused on a massive enlargement of the child tax credit.
A manifesto called "Room to Grow," issued last June by Robert Stein, suggested expanding the child tax credit substantially. This would give a married couple with a $70,000 income and two children a $5,000 tax cut.
Of course, the supply-siders argue that such a cut offers no additional incentives, other than to child-bearing. But proponents argue that the costs of child-bearing are far greater than any allowances in the current tax system.
Moreover, increasing the size of middle-class families is itself a pro-growth policy, since it provides more future taxpayers to bear the retirement and Medicare costs of the current generation.
Sounds great… except for one big problem facing the reform conservative agenda… It's impossible to pay for!
"Room to Grow" suggests paying for it by increasing the mid-level 25% tax rate to 35%, but this would of course have a substantial dis-incentive effect on the millions of taxpayers at the relevant income levels.
Another "reform conservative" proposal, to expand the Earned Income Tax Credit, is equally damaging on incentives at a lower-income level. It would also be an invitation to tax fraud, and the program is already the most fraud-ridden part of the income tax code.
The Key to All Tax Policy Right Now
All these proposals ignore the fact that long-term-oriented statesmen, of either political party, should not be cutting taxes at all until they have done a great deal more to slash government spending.
The Congressional Budget Offices' (CBO) current estimate of the federal deficit for the year to September 2016 is $467 billion, and it's due to rise to above $1 trillion by 2025. The combination of Bush-era fiscal profligacy and Obama-era stimulus has pushed the budget permanently off-kilter. And the problem is exacerbated by the long-term deficits in Social Security and Medicare.
The unpopular "fiscal cliff" tax increase at the end of 2012 and "sequester" of 2013 have substantially helped the position. But they're not enough.
Granted, lower marginal tax rates are economically stimulative – and higher child tax credits are probably justified as social policy. But they must wait.
If the Republicans elect a President in 2016, the first priority must be to push the federal budget back into balance. It cannot be done with Congressional control alone, because of President Obama's veto pen and control of federal agencies.
This will be unpopular – and it won't inspire the troops in an election campaign. But it must be done.
Traditional Republican budget-balancers were said to be practicing "root-canal" economics. That is, if it hurts – it must be good for you.
Today, supply-side dreams and wasteful spending have made a root canal, or probably a series of them, fiscally necessary. Pass the Novocain!
Good investing,
Martin Hutchinson
| | |
| --- | --- |
| | For 27 years, Martin Hutchinson was an international merchant banker in London, New York, and Zagreb. He ran derivatives platforms for two European banks before serving as director of a Spanish venture capital company, advisor to the Korean company Sunkyong, and chairman of a U.S. modular building company. Learn More >> |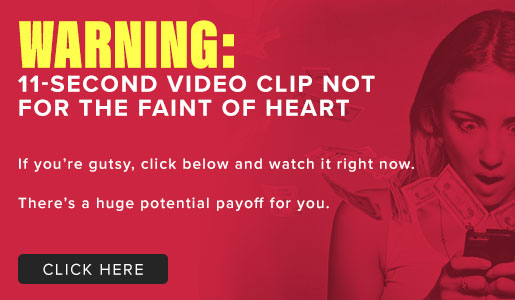 Comments (2)