It just booked the world's biggest quarterly profit in history – an incredible $18 billion…
It just became the world's first $700-billion company…
Its stock was (finally) just added to the world's most famous stock index – the Dow Jones.
But as if Apple (AAPL) hasn't accomplished enough already this year, it's about to make another major announcement.
The long-awaited – and highly anticipated – Apple Watch is finally here.
Set your (existing) watch for 1:00 p.m. Eastern Time.
At a special "Spring Forward" event in San Francisco, Apple will confirm the details of its first major product launch since the iPad in 2010.
It also happens to be the first product launch since the death of Steve Jobs.
But if you think that's the only thing Apple has cooking for today's media event, you're mistaken.
Here's a rundown on everything you can expect the company to reveal – including the shocking price tag for the gold edition of the Apple Watch…
Not Your Dad's Casio
There's no doubt that the Apple Watch announcement will take center stage in today's announcement. Here are the most important details I expect the company to reveal from the new device…
Launch Date. On its recent last quarterly conference call, CEO Tim Cook said the Apple Watch would go on sale in April. Today, we'll get the specific date and whether or not it will be available for pre-order.
Battery Life. Given how much we hammer our mobile devices these days, battery life is the major drawback for tech companies. Apple says its watch will last five to six hours with heavy usage and up to one day with moderate use. But expect management to talk about a "Power Reserve" feature, too, which will cut down on optional services in order to preserve battery life.
Health Monitoring. A feature called "Heart Rate Glance" will allow users to see their heart rate at any time. The Apple Watch will also track a user's activity and "be correct to 50 milliseconds," according to one source.
Place Your Order. In addition to supporting Apple Pay, users will be able order food from their wrists at restaurants like Panera Bread (PNRA).
No Keys Necessary. Forget that flimsy room key at hotels. Checking in and opening the door to your room will be accomplished with Apple Watch. Before long, Cook says we'll ditch our car keys, too.
Water Resistance. Wearables boast varying degrees of water resistance, ranging from none at all for the Microsoft Band to up to 50 feet for the Pebble Smartwatch. We'll find out today how the Apple Watch stacks up.
Want Gold? Apple's top of the line model – the Apple Watch Edition – will be made with gold and could cost up to $10,000. And if a user wants a matching gold band, the sticker price could hit $20,000. No joke.
Wait… There's More
Now, I said that's not all to expect from today's media event. Aside from the Watch, here are four other announcements to look for…
Giant iPad. For months, we've heard rumors about an iPad Pro with a 12.9-inch display. And despite a recent Bloomberg report about "delays involving the supply of display panels," look for Apple to officially confirm its availability this fall.
Streaming Music. Last year's $3-billion acquisition of Beats Electronics wasn't about the headphones at all. It was all about Beats' subscription-based music-streaming service. Look for Apple to possibly launch a streaming-enhanced iTunes offering.
Apple TV. What started as a "hobby" product for Apple, now generates more than $1 billion in sales. But the last time Apple TV received some update love was way back in March 2013. It's possible that a new, slimmer version and a redesigned "tactile" remote could be unveiled today.
Apple Car. A couple of weeks ago, we brought you news that Apple could be branching out into the auto industry, of all areas. But there's no chance that we'll gear a peep about a potential Apple Car in today's event. File this one under: "exploration stage" for now, rather than anything concrete to reveal.
All of the above revelations are based on reliable sources and credible rumors. But, of course, there's no guarantee until Apple confirms them.
Tune in today at 1:00 p.m. EST at http://www.apple.com/live/ to find out for sure.
Ahead of the tape,
Louis Basenese
| | |
| --- | --- |
| | Louis Basenese helped direct over $1 billion in institutional capital at Morgan Stanley before launching out as an independent analyst and co-founding one of the web's largest financial publishers. Learn More >> |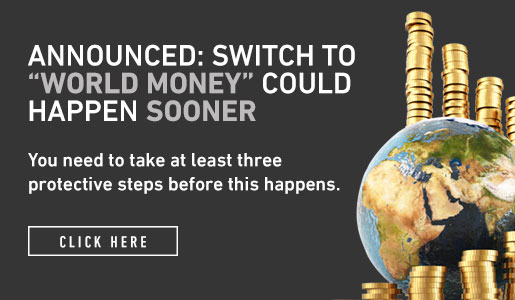 Comments (3)