Putting out public relations fires is an important, yet unpleasant, part of every business manager's job.
Oftentimes, what distinguishes a small problem from an outright catastrophe is how a corporate executive handles a fiasco.
It's a lesson that Thomas Sullivan, Founder and Chairman of Lumber Liquidators Holdings (LL), just learned the hard way during his recent interview with CBS' 60 Minutes.
In the broadcast, Lumber Liquidators was accused of selling flooring that contains dangerous amounts of formaldehyde. What was Sullivan's response?
A Brutal Response
Sullivan got pretty defensive when he was questioned about the findings, saying, "It's not a real-world test of the laminate… it's not the way it's used." He also pointed out that the tests were triggered by short sellers of the stock.
Well, his words didn't seem to comfort shareholders. The news had an almost-immediate impact on the stock.
The stock had already plummeted more than 24% before the opening bell on Monday. And trading was halted at 9:56 a.m. for pending news.
Lumber Liquidators shares ended up closing the day at $38.83, or $13.03 lower than Friday's close.
In response to the 60 Minutes segment, Lumber Liquidators issued an 8-K that provided investors a statement of clarification, as per a filing with the Securities and Exchange Commission (SEC).
The company claims that 60 Minutes didn't use a proper testing method when inspecting the wood. According to the company, "We stand by every single plank of wood and laminate we sell all around the country and will continue to deliver the best product, at the best price, to our growing base of valued customers."
But the broadcast will likely leave the company guilty in the court of public opinion for the foreseeable future.
In fact, following Sunday night's telecast, several Wall Street analysts issued reports calling for investor caution.
Morgan Stanley (MS) downgraded the stock from a "Buy" to a "Hold," in a rather terse statement in which the investment bank says it doesn't know what Lumber Liquidators is worth anymore.
Adding Insult to Injury…
This latest news comes after the stock was pressured by a dismal fourth-quarter performance announced last week, which sent shares lower by 26.3%.
In the quarter, net sales for the Virginia-based company increased by $13.6 million, or 5.2%, to $272 million – led by new store openings.
However, the company said its comparable store net sales decreased 4.2% for the quarter, driven by a 5.3% decrease in the average ticket size.
Selling, general, and administrative (SG&A) expenses, as a percentage of revenue, climbed by 100 basis points to 28.6% in the quarter, fueled by heavy spending on its West Coast distribution center.
Lumber Liquidators' gross margin also saw a change, falling by 160 basis points to 39.2%. The company said this was due to an adverse shift in sales mix, as well as higher costs of inventory shrink and obsolescence.
Net income was $17.3 million ($0.64 per diluted share) in Q4 2014, a 16.8% decline against the $20.8 million ($0.74 per diluted share) in Q4 2013.
The chart below illustrates the downward pressure on LL shares, which have lost 44.2% of their value in less than a week and 38% year to date.
Bottom line: LL shares will likely go significantly lower before things improve.
The impact to earnings and cash flow from potential legal problems, arising from the charges alone, is reason enough to keep investors on the sidelines.
And if product quality issues are true, it's hard to get comfortable with the business' fundamentals well into the future. And no amount of formaldehyde will preserve them.
Good investing,
Richard Robinson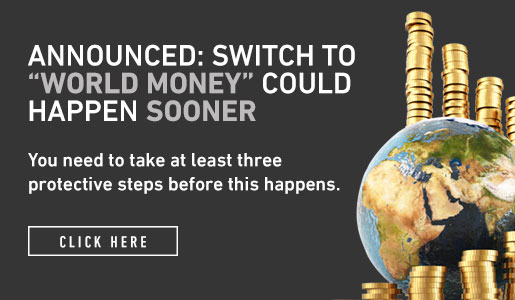 Comments (1)