Henry Ford's vision of the mass-marketed automobile was instrumental in his early success. In 1921, the Ford Motor Company (F) sold about two-thirds of all American-made cars.
Yet the company's failure to continuously innovate sparked a catastrophic market-share loss.
Within five years, Ford's market share had fallen to about one-third of all U.S. car sales. By the end of 1927, it was down to about 15%.
It wasn't that Ford failed to listen to his customers. He just refused to continuously test his own vision of reality against market forces.
And to its detriment, a renowned weight-loss company is making the same mistake…
The Beginning of the End?
Weight Watchers International (WTW) is learning quite a painful lesson right now.
On February 27, WCW shares sank by more than 35.4% to $11.33.
The selloff followed news that the New York-based weight loss-company issued current-year earnings guidance significantly below previous estimates.
Weight Watchers now expects earnings in a range of $0.40 to $0.70 per share for 2015, which means that the high end of its range is still more than 50% below Wall Street estimates of $1.43 per share.
As the chart below illustrates, WTW shares fell off a cliff, and found a new intraday low of $10.90 before regaining some of its losses. As of Friday's close, the stock was down 54.4% year to date.
Dismal Efforts Breed Gloomy Results…
Just like Henry Ford, Weight Watchers took its eye off the prize. It hasn't discovered new innovations to keep it relevant and successful.
As consumers embrace free apps and other fitness tracking devices, Weight Watchers is becoming increasingly irrelevant.
Its Q4 results prove it…
Weight Watchers reported fourth-quarter revenue of $327.8 million, a 10.4% decline from the same quarter a year ago.
The company's quarterly filing indicated a drop of 82.4% in its operating income on a constant-currency basis, falling from $79.1 million in Q4 2013 to $14.2 million in its most recent quarter.
The operating income decline was driven primarily by lower revenue and higher marketing expenses in North America, per management.
Weight Watchers' Q4 2014 net income was -$16.1 million, a 152% decrease versus the net income of $30.8 million in the prior-year period.
Fortunately, the company's profit matched analysts' estimates of $0.07 per share, but the results were a far cry from the $0.56 earnings per share earned in Q4 2013.
Hidden Gem or Value Trap?
Now, investors may look at the Friday's decline, in combination with the company's P/E of 6.59 and EV/EBITDA of 8.61, and conclude the company makes a compelling value play at current prices.
But that would be a mistake.
Weight Watchers just hasn't seemed to keep up with the mobile phenomena in the weight-loss and fitness world.
And despite the company's attempts to rebrand itself, its efforts have failed miserably thus far. Plus, with more than $2.3 billion in debt on the books, further rebranding will be infinitely harder.
Henry Ford was ultimately able to solve Ford's questions concerning his company's long-term viability. But unfortunately, the management at Weight Watchers hasn't done so.
Good investing,
Richard Robinson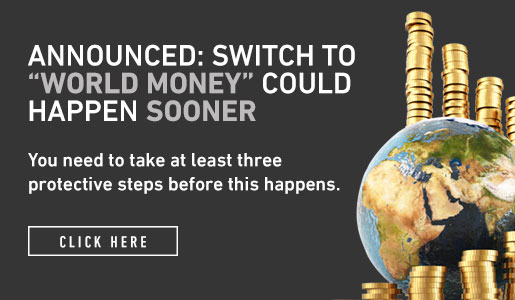 Comments (5)