As the competition for a 2016 presidential nomination heats up, the Republican Party will be split on several issues.
On foreign policy, the battle between the hawks and libertarian doves will be a critical factor.
Then, in terms of monetary policy, one faction is happy with current Fed practices. The other wants radical change, or even an end to the Fed.
If a Republican wins the presidency, whichever side gets the nomination will be a key factor in our economic trajectory for the following four years.
In fact, depending on the outcome, we could see the Fed eradicated entirely.
Where We Are Right Now…
Since 2008, the Fed has pursued monetary policies far outside previous norms, with real interest rates well below zero and almost $4 trillion of Fed bond purchases.
Ben Bernanke and the Fed's supporters believe these policies have brought economic recovery. Yet the policies' opponents believe the Fed has decapitalized the U.S. economy, excessively rewarded the Wall Street banks, brought about stock market and asset bubbles, and could potentially lead to uncontrollable inflation.
Generally, supporters of President Obama have naturally been supporters of the Fed's loose money policies, even though Bernanke was a Republican appointed by then-President George W. Bush in late 2005.
Among Republicans, there have been two camps: 1) people generally from the "establishment wing" who supported the Fed's policies because Wall Street and big business were on board, and 2) people who were largely (but not entirely) associated with the "Tea Party" who thought that these policies were dangerous and wanted them reversed.
Now, to help predict how the coming nominations will turn out, let's take a look at how things shaped up in the past…
Glimpse Back to 2012
Before the 2012 election, there was a general consensus among Republican nomination candidates that Fed policies should change. Although there were differences in degree.
At one extreme, Ron Paul wanted a gold standard and for the Fed's statutes to be sharply revised to remove the "dual mandate." That is, where the Fed focuses on both inflation and unemployment. Rick Perry also said Bernanke would be "treated pretty ugly" in Texas.
Then there was Mitt Romney, who came to agree that a Fed chairman change was necessary. But he preferred someone who would have been a follower of the moderate John B. Taylor. Taylor was Under Secretary of the Treasury in the first George W. Bush administration. He had proposed a rule in 1993 for Fed monetary management that would produce interest rates higher than those recently seen… but lower than those favored by Paul.
After Romney lost, a sizeable segment of the GOP moved to support Fed policies, both under Bernanke and his successor Janet Yellen. Inflation had not reappeared. And the continuing economic recovery and rising stock market had increased the potential danger of a policy change. Any alternation could crash both markets and the U.S. economy.
And there's no question that big business – and most of the big Republican donors – were profiting greatly from easy money.
So Rand Paul's faction has transitioned to his "audit the Fed" campaign. If successful, this would have little immediate effect. But Fed officials are unanimous in opposing it. Any rapid increase in interest rates would crash the stock market (and thereby probably bring on a recession).
And, of course, Republicans are nervous of being blamed for perpetuating such an idea.
What to Expect From a Republican Win
Now, fast forwarding to today's Republican candidates…
We've got Jeb Bush, Chris Christie, and Marco Rubio appearing to support current Fed policy… Then there's Paul and Perry who are opposed… Scott Walker, Bobby Jindal, and other candidates are currently undetermined in their views.
If an establishment Republican were elected in 2016, Fed policy would probably change little. Still, when Yellen's term as Fed chairman is up in January 2018, she might be replaced by a moderate – such as John Taylor.
If a Tea Party (on monetary policy) Republican were elected, Yellen would certainly be replaced. But other changes would depend on the state of the market.
Granted, if the market had already crashed by the time Yellen was replaced, interest rates would be raised and a harder-money policy would be pursued thereafter. But if the market was still rising at that time, it's likely no immediate policy change would be made.
Again, it all circles back to the fact that the odium of crashing the market would be too great both for the new president and his Fed appointees.
For believers in hard money, that's the problem.
By 2017, that would represent nine years of cheap money. So instituting their favored policy after that, with the stock market so high, would cause huge short-term storms.
In their belief, though, failing to raise interest rates would continue to penalize savers and continue the long-term malaise of the U.S. economy in areas such as productivity growth.
It's why the hard-money types would like a market crash. After that, rates could be raised safely, slowing the market recovery but enhancing the U.S. economic recovery. Ultimately, this would make the recovery broader-based and more productive of long-term prosperity.
As usual in economics, the medicine that's best for the patient is painful and unpopular.
Good investing,
Martin Hutchinson
| | |
| --- | --- |
| | For 27 years, Martin Hutchinson was an international merchant banker in London, New York, and Zagreb. He ran derivatives platforms for two European banks before serving as director of a Spanish venture capital company, advisor to the Korean company Sunkyong, and chairman of a U.S. modular building company. Learn More >> |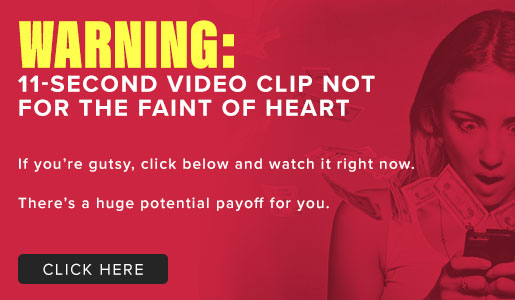 Comments (2)