After the United States Department of Defense and the People's Liberation Army of China, Wal-Mart (WMT) is the next largest employer in the entire world.
That's why the retailer's decision to increase wages for many of its two-million-plus employees is causing such a stir.
In April 2015, Wal-Mart will increase its starting rate to $9 per hour or higher in all markets. Early next year, its minimum wage will rise further to $10 per hour. Around half a million workers will be affected once the wage hike takes effect.
Many believe Wal-Mart's move indicates an incipient labor shortage, which will cause increased competition among retailers and fast-food restaurants for workers across the nation.
It's hoped that higher wages will lead to more consumer spending, and more spending will ultimately drive wages even higher. This is the economic liftoff scenario we've been hearing so many predict since the recovery began.
So, are we on the cusp of a virtuous wage-hike spiral that will invigorate the economy?
Unfortunately, Wal-Mart's move probably has more to do with state minimum-wage increases and company-specific factors than a bona fide labor shortage.
For instance, California – where Wal-Mart has 284 stores – will raise its statewide minimum wage to $10 per hour starting in 2016.
Wal-Mart is also likely trying to mitigate its relatively high employee turnover. And with anemic same-store sales growth, Wal-Mart would love to improve customers' shopping experiences by making the employees they interact with happier (by paying them more).
A Glut of Low-Skilled Labor
Of course, none of these motivations have much to do with a booming economy.
Therefore, in order to determine whether we're entering a self-sustaining wage growth cycle, we're going to have to assess the health of the labor market in other ways.
The following chart shows wage growth for production and nonsupervisory employees, which account for approximately 80% of the private nonfarm labor force.
Year-over-year wage growth is still well below peak growth seen in the two prior cycles.
Sadly, the labor market is struggling to normalize, as seen below:
The ranks of the underemployed – those marginally attached or working part-time for economic reasons – remain above 5% of the labor force. Meanwhile, the average duration of unemployment is still over 30 weeks.
This is not what you'd expect from an economy about to catch fire and pay up for human capital.
Instead, these figures suggest there's significant slack in the labor market and/or a skills mismatch between job openings and available workers.
Indeed, the last time the job vacancy rate (the number of jobs open as a percentage of the labor force) was this high, the headline unemployment rate was meaningfully lower. This dynamic would be consistent with an aggregate skills mismatch.
If employers are, indeed, having a hard time finding qualified candidates for open positions, then we'd expect higher-skilled workers to be relatively better off. And that's pretty much what we've seen over the past several years:
The top earners are barely seeing wage growth, but we're also seeing yawning wage inequality. The lower earners along the wage distribution – presumably the least skilled – have seen their real (inflation-adjusted) wages actually fall since 2007.
Negative real earnings growth suggests either a lack of demand for or an excess supply of low-skilled labor.
What's more, this chart seems to confirm that the wage increases we've seen recently are a result of government-mandated minimum-wage increase, causing the lowest decile of earners to suffer a smaller decline in real wages than the next lowest decile.
Accordingly, policymakers aren't going to be able to increase the minimum wage without negative effects.
The higher the wages for low-skilled positions rise, the quicker these positions will be replaced by technology. For example, cashiers are being replaced with touchscreen computers – and we're now even seeing robots being used to move inventory around warehouses.
The grim reality is that fewer and fewer workers possess desirable skills that can't be automated. In total, these labor market data and trends I've shown suggest that there's a glut of low-skilled workers and that wage stagnation will continue. So a broad, powerful surge in wages is likely to prove elusive, just like the surge in interest rates and economic growth that we've been told is coming for the past few years.
Safe (and high-yield) investing,
Alan Gula, CFA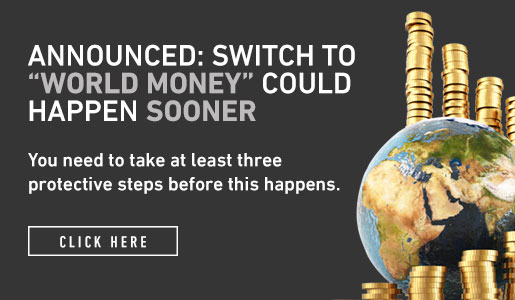 Comments (2)