Most of the world's oil is produced and controlled by a handful of "Big Oil" entities.
Together, these major integrated oil firms have a market capitalization of more than $1.5 trillion and support more than two million jobs worldwide.
Big Oil companies got to where they are because they're strong and make smart moves. But even these Goliaths need to make changes to cope with the current chaotic oil market.
Even if it means turning their backs on their origins…
Putting Crude in a Corner
Well-known "Big Oil" firms include Exxon Mobil (XOM), Chevron (CVX), ConocoPhillips (COP), BP (BP), Hess (HES), Statoil (STO), and Total (TOT). There are also government-controlled entities like Saudi Aramco and Petrobras (PBR). And they all have very deep pockets and massive cash flows.
In its heyday, just a couple of years ago, Exxon was pulling in more than $100 million a day… in net income!
And even though we have experienced a market crash of historic proportions, Big Oil – particularly those companies I mentioned above – will come out of this crash stronger than they went in.
Big Oil will be weaker as profits decline and assets are impaired or written off. But, from a competitive standpoint, the current crash will serve to bolster their collective outlooks.
You see, these companies are "kitchen-sinking" a lot of poorly performing or non-performing assets without a major hit to their share prices. When a company "kitchen-sinks," it basically writes off assets in a quarter when the market is already expecting horrible numbers. This sets the stage for stronger earnings numbers in future quarters.
Kitchen-sinking also usually results in a short-term fall in share prices as investors and analysts write down the company's value. In the current environment, investors and analysts have already done so, giving Big Oil companies a free pass, meaning they aren't going to penalize share prices for extraordinary charge-offs. Instead, the shares will trade based on the perception of higher, future oil prices.
Editor's Note: Karim is just getting started at The Oil and Services Conference in San Francisco. So far, the general buzz is that many of the companies seem confident that they can make money with oil between $50 and $60 per barrel. But under $50 is a problem. Look for more coverage next week.
But perhaps the most misunderstood aspect of Big Oil companies lies in their historical perception.
Mention Big Oil, and most people think of companies with massive drilling rigs spewing oil out of the ground all over the world. That isn't far from the truth, but it's no longer entirely accurate…
Moving to the Greener Side
Today, it would be more accurate to refer to Big Oil as "big energy."
It might sound unbelievable, but these companies are involved in all aspects of the energy business – even solar and wind!
They're also involved in the integrated production of the final product. For instance, producing gasoline or kerosene through a network of refineries that one of these companies has built up over the years.
This integration allows big energy companies to make money from the sale and distribution of gasoline and other fuel by-products during a period when their main ingredient, oil, is facing price pressure.
In its most recent earnings report, Exxon noted that despite lower oil prices in the fourth quarter, it still earned $32.5 billion in 2014.
That number will likely fall in 2015, but make no mistake, Exxon will continue to make billions this year.
From its upstream business (the development and extraction of the raw material) alone, Exxon brought in more than $27 billion in earnings. Its chemical operations brought in $4.3 billion. And downstream operations, such as refining, brought in another $3.1 billion.
While still tilted heavily to oil, Exxon has managed to make more than $10 billion from non-oil drilling and extraction. But it gets even better…
The crash in prices will leave a lot of prized assets, especially shale, in a distressed situation by the end of 2015.
Companies that bought these properties will be strapped for cash, and will look to sell assets, possibly at fire-sale prices, should oil continue to trade below $60 per barrel.
And guess who the only buyers with cash on hand are today? Big energy.
That will be the top prize that comes out of this crisis.
And the chase continues,
Karim Rahemtulla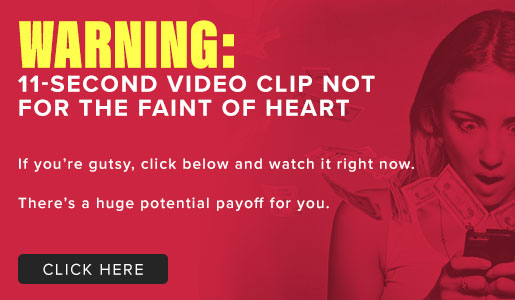 Comments (5)