Three weeks ago, Greece revolted against EU-imposed austerity and elected a leftist government led by the Syriza party's Alexis Tsipras.
The markets are now concerned that Tsipras' election will result in a Greek exit, or Grexit. Basically, this would involve Greece being forced to ditch the euro and revert to a "new drachma."
Yet, these worries are pointless…
While a Grexit would be tough medicine for Greece, it would be the best thing that could happen for both the euro and the EU as a whole.
Greece's Long History With the EU
The Greece problem dates back at least in part to 1944, when Winston Churchill and Joseph Stalin informally agreed that the Soviet Union would control Bulgaria, Romania, and Poland after the war… while the West would control Greece. (Churchill, having been classically educated, had an irrational love of Greek culture.) And after a very nasty civil war, that's what happened.
Thus, when Greece joined the EU in 1981, it did so alone – 26 years ahead of its closest neighbors, Bulgaria and Romania. It also had a much poorer, more decrepit economy than did the other EU members.
At the time, Greece was led by Andreas Papandreou, whose Syriza-style political views were combined with massive corruption. But, because Greece was both small and poor by EU standards, it was able to get a plethora of handouts, subsidies, and special deals from EU funds.
Then, in 2001, it falsified its budget figures (aided by Goldman Sachs) and entered the euro.
By 2008, Greece had achieved a per capita GDP of $32,000, higher than all of central Europe and triple that of Bulgaria and Romania. However, Greek productivity remained at Bulgarian or Romanian levels, and corruption was worse. In fact, Greece currently ranks 130th of 183 countries on the Heritage Foundation's Index of Economic Freedom. Bulgaria, Romania, and Macedonia all rank in the 50s.
Greece was also running huge budget and balance-of-payments deficits. With its exports hopelessly uncompetitive, Greek living standards would've needed to be halved to balance the books.
Time to Set an Example
The right solution would've been for Greece to leave the euro and adopt a "new drachma." Though the new currency would've fallen by maybe 75% against the euro, it would've brought Greek costs down to a competitive level, and the pain on Greek living standards would've been imposed by the impersonal markets rather than a political process.
Instead, Greece was subjected to austerity. The EU loaned the country even more money, and Greece's debt has now reached 170% of GDP. Meanwhile, according to the World Bank, GDP per capita is down to $25,000 based on purchasing power parity.
For his part, Tsipras wants another debt write-off, since Greece has $30-billion worth of debt maturities this year. The cost will be borne by European banks, the European Central Bank (ECB), the German Central Bank – and, ultimately, by northern European taxpayers.
The EU bureaucracy, the ECB, and Germany's Angela Merkel want to avoid a Greek exit from the euro because they think it would cast doubt on the euro as a whole – especially since other southern European countries are in danger of having to exit.
But the only alternative offered by Tsipras involves a reversal of austerity and an expensive debt write-off. This would be an appalling example to other EU backsliders like Spain, where a new leftist party, Podemos, is hoping to win elections later this year on an anti-austerity platform similar to Syriza's.
Italy, Portugal, and even France could also succumb to the temptation to reject austerity and demand handouts if they're suddenly being offered.
The best solution would be to kick Greece out of the euro, causing Greek living standards to fall sharply before a newly competitive, but much poorer, Greece began to recover. That would make Spain, Italy, and France straighten up and fly right, since euro membership keeps financing readily available and living standards high.
Plus, the euro would gain much-needed credibility, and the EU economy would be buoyed by a wave of reform and budget cuts in its more spendthrift members. It'd be a win-win for everyone.
For us as investors, Europe is a "Buy" in an era of cheaper oil (of which it doesn't have much). A Greek exit from the euro would make it a screaming "Buy." It's a pity, therefore, that powerful forces in the EU will go to great lengths to avoid the Grexit.
Good investing,
Martin Hutchinson
| | |
| --- | --- |
| | For 27 years, Martin Hutchinson was an international merchant banker in London, New York, and Zagreb. He ran derivatives platforms for two European banks before serving as director of a Spanish venture capital company, advisor to the Korean company Sunkyong, and chairman of a U.S. modular building company. Learn More >> |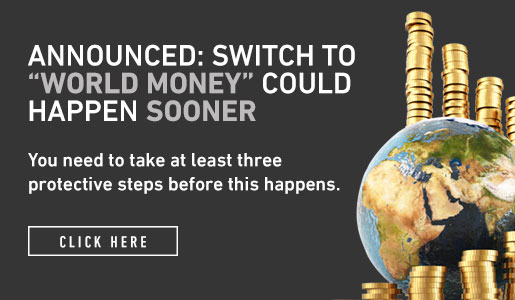 Comments (2)