Tomorrow, millions of people will shell out vast sums of money to indulge in a perfectly legal addiction.
Like clockwork, the chocolate market always sees a spike in demand leading up to Valentine's Day.
And it's sure to be even bigger this year…
You see, the world's taste for chocolate and the tradition of celebrating the day of love is catching on in new, highly populated markets, like India and China.
And all those new Romeos are sure to want to express their love with the classic gift of chocolate.
Here's a "sweet" way to play this booming market…
What's in the Box?
Over 70% of global cocoa production originates from West Africa, specifically the Ivory Coast and Ghana. Other large producers include Indonesia, Brazil, Ecuador, and Nigeria.
It takes about four years for a cocoa tree to grow and bear fruit, and crops are harvested twice a year – the main crop from September to October, and a mid-crop harvest from May to June.
At the beginning of January, the cocoa market was robust due to concerns over strong Harmattan winds – a regular hot and dry weather pattern in Africa – and their potential effects on cocoa production in December. This was coupled with a relatively weak harvest in both the Ivory Coast and Ghana in the first quarter.
By January 12, cocoa futures hit a three-month high of US$2,980 per ton. But from the middle of the month onwards, futures prices retreated due to the release of weaker-than-expected grindings data from Europe, North America, and Asia.
Towards the end of the month, against a backdrop of strong weekly port arrivals in the Ivory Coast and the strengthening of the U.S. dollar, futures reached a one-year low.
Adding to the bearish tone was the cumulative arrivals for the October-December period, published by the Conseil du Café-Cacao. The final crop was 851,301 tons – 47,000 tonnes higher than previously estimated.
But now, cocoa is on an upswing again.
Can Producers Meet Chocoholics' Ravenous Demand?
In 2014, worldwide turnover in the chocolate industry hit $110 billion in U.S. dollars.
Western Europe and North America have the highest cocoa consumption per capita worldwide. While this level is expected to plateau, those markets are demanding premium, higher-quality, and darker chocolate, which contains a higher degree of cocoa.
But emerging markets will be the major influencers of cocoa's future.
The BRIC and MINT markets, which include some of the most populous nations in the world, traditionally consume less chocolate than developed nations, but those levels are rising…
Chocoholism is spreading into highly populated nations with a growing middle class, such as China and India. For example, China consumed 40,000 tons of chocolate in 2010, but this figure rose by 75% in 2014 to 70,000 tons!
Rising disposable incomes and continued changing tastes should sustain this growth. The question now is: Will producers be able to meet it?
Cocoa is increasingly exposed to supply chain pressures. A conflict in one country could reverberate across the globe due to increasing integration.
According to the Earth Security Group, four of the most critical risks facing cocoa are water quality and availability, conflicts associated with land tenure and deforestation, the stability of energy supplies, and extreme weather events that amplify other pressures.
Major chocolate producers have already warned that worldwide economic growth in combination with global population growth will result in a cocoa deficit in a few years.
On top of that, the world's largest chocolate producer, Barry Callebaut Group, warned that worldwide chocolate reserves are declining, and that increased cocoa output won't be able to offset demand from Asia.
Similarly, Mars Incorporated stated that, by 2020, the world may see a chocolate deficit of one million tons amid an expanding world economy and ecological pressures on cocoa firms.
So, how can you grab a few bites for yourself?
Breaking off a Chocolate Chunk
Cocoa futures are traded on the Chicago Mercantile Exchange, with prices quoted in U.S. dollars and cents per pound. One contract represents 10 metric tons. Trading is conducted in the March, May, July, September, and December cycle for the next 23 months.
Cocoa futures are also traded on the ICE for 10 metric tons, with contract listings in March, May, July, September, and December. But settlement for ICE cocoa contracts is a physical delivery.
It's unlikely that you'll want to take delivery of the cocoa beans; however, the CME recently launched a physically delivered and a financially settled futures contract, which will soon be listed on CME Group's European exchange.
CME will also launch a U.S. dollar-denominated, cash-settled cocoa futures contract to provide customers with a way to arbitrage between the London and New York markets.
The cocoa forward curve is in a backwardation, so you can buy a less-expensive futures contract in later months rather than pay the costlier prices in the nearby months, thus waiting to roll or sell your contract. But keep an eye on both the price and the forward curve.
An index is another good way to invest in the traditional treat. The best pure-play option for U.S. investors is the iPath Dow Jones-UBS Cocoa Total Return ETN (NIB).
Investing in cacao trees is yet another option. CacaoInvest allows you to invest in cocoa plantations in Peru, promoting a forecasted return of 6.6 IRR.
But like love, all commodity markets have risk.
Cocoa isn't a liquid commodity, and markets can be highly volatile. Readers should be aware of global supply, noting that the Indonesian government pledged to launch a US$95-million cocoa revitalization program in the second quarter of 2015 in an attempt to double the nation's cocoa output within two years. Indonesia's Agriculture Ministry is targeting domestic cocoa bean output of at least one million tons per year.
As for the near term, look out for The International Cocoa Organization Secretariat's first crop forecasts for the current year in its Quarterly Bulletin of Cocoa Statistics at the end of this month.
Happy Valentine's Day investing,
Shelley Goldberg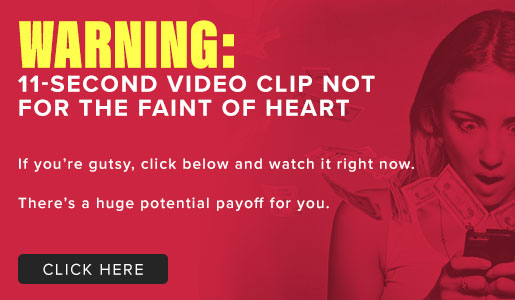 Comments (1)