In the fascinating image above, taken from a NASA satellite, it looks as if North Korea has disappeared.
Notice how there seems to be nothing between China's mainland and South Korea.
But if you look closely, lights from the North Korean capital, Pyongyang, are visible at the center.
The image eerily captures the country's profound lack of technological advancement.
I recently discussed North Korea with celebrated hedge fund manager and bestselling author, Jim Rogers.
Jim revealed a shocking twist to the Korea storyline… one that the American press isn't reporting.
It could easily be the biggest geopolitical event of the next five years. Click the video below to listen now.
Onward and Upward,
Robert Williams
Founder, Wall Street Daily
Transcript:
Robert Williams: Hi there, Robert Williams here. I'm grateful to have as my guest today Co-Founder of the Quantum Fund and bestselling author, Jim Rogers. Jim is a man whose opinion I hold in the highest regard, so I try to have him on at least once per quarter so he can share his wisdom directly with our readers. Today, I'd like to talk about a storyline that not many of us here in the West have heard about; in fact I was shocked when you mentioned it to me, Jim. With your residence now in Singapore, you've got the inside track on geopolitical events happening in the Far East, and there's a big one brewing. You're predicting that North and South Korea will reunify, right, Jim?
Jim Rogers: Yes, and Korea, when it's united, is going to be probably the most exciting country in the world for a decade or two. You know, this will be a country of 75 million people right on the Chinese border with vast, vast natural resources and disciplined, cheap labor up in the North, vast amounts of capital and expertise in the South, and they will be a powerhouse. They'll run circles around the Japanese, who've got gigantic debt and a declining population. The Japanese are against it, by the way. The Japanese are very much against this sort of development, but it's going to be very, very exciting. And the changes in North Korea – I mean, it's where China was in 1980, where Myanmar was in 2010. I mean, it's all happening right now before our eyes. The American press is full of always U.S. propaganda, as we all know, but no, it's happening as we speak.
Robert Williams: Is this something that could really happen in, say, the next five years?
Jim Rogers: I said it. [Laughter] I wouldn't be so bold as to say it if I were you because you'll get a lot of ridicule. No, I have said it, but, Bob, let me just tell you – it's a little off the subject 'cause there's no stock market or not many ways to invest in North Korea for Americans. But, you know, if somebody had said in 1984 – and I did not, but if somebody had – that Germany would be united within five years, you would have stopped listening to them. Cut to 1989 and Willy Brandt, who was Germany's foremost statesman and diplomat, was on German TV and was asked, "Will there be German unification?" And Willy Brandt said in 1989, "Not in my lifetime." Well, you know the rest of that story. You know what happened in November of 1989. The Berlin Wall collapsed and fell apart and unification took place. So these things, when they happen, make some nuts look good. Maybe I will look good in the end – I've certainly made plenty of mistakes. But no, the changes that are taking place up there are so dramatic that something could very well happen and surprise us all.
Robert Williams: This is fascinating, Jim – truly. Is there any way to invest ahead of this, though?
Jim Rogers: Well, I certainly am looking. I have bought shares of Korean Air Lines because if I'm right – when I'm right – that will be a major beneficiary. It's not a great airline. At the moment, it's booming because of the oil prices. I haven't found another one. I know there are some. I'm just so lazy. There have got to be – I know the Russians are pouring in there so there have got to be some Russian companies. There have got to be some Chinese companies, they're pouring in there as fast as they can with lots of money and people. There have got to be other ways to play; I just have not found them yet. I do own some North Korean gold and silver coins because the risk is the price of gold and silver, but the upside is that North Korea will disappear eventually and, you know, they'll become collectors' items. I guess you could buy stamps. I have some North Korean stamps. But it's not easy for an American unless you go there and invest – for anybody unless you go there and invest on the ground, but especially for Americans. But if you can find – listen, Bob, if you can find some companies, you know, let me know. Do my homework for me. I'm too lazy.
Robert Williams: We will be digging, trust me. Well, again, Jim, thanks for your time, and I look forward to talking to you again soon.
Jim Rogers: Well, I always do. You guys are always a lot of fun and insightful. That's a lot of fun. Let's stay in touch.
[End of audio]
| | |
| --- | --- |
| | In addition to once being a full-time trader of equities and equity derivatives, Robert has also served as the lead financial analyst for a Forbes top-50 private corporation and as an analyst for an institution whose endowment is among the largest in the world. Learn More >> |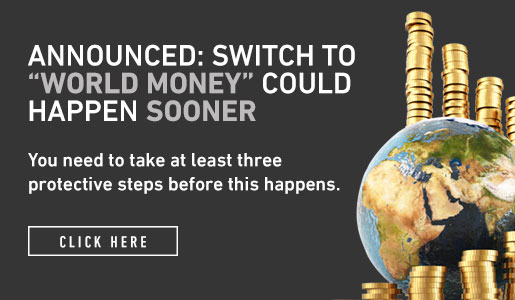 Comments (8)