The art market is absolutely sizzling right now.
In 2014, Sotheby's and Christie's International PLC each reported record art sales, with combined auction sales totaling over $12 billion.
And just this month, Paul Gauguin's Nafea Faa Ipoipo was reportedly sold in a private sale for approximately $300 million, which would be the highest price ever paid for a painting.
But what's going on isn't limited to seasoned art aficionados buying ungodly expensive masterpieces.
According to the auction houses, around one-third of total purchases last year were from first-time buyers. And online art sales – while still a relatively small aggregate amount – are experiencing dramatic growth.
Perhaps more people are following the advice of James Rickards, who, in The Death of Money, advocates a 10% allocation to fine art as part of a portfolio that can preserve wealth and provide superior risk-adjusted returns.
This raises the question: Should you jump into this frenetic art market before it's too late?
Paul Gauguin's Nafea Faa Ipoipo (When Will You Marry?), painted in 1892.
The answer is "No," but it's complicated. Here's why…
The current art boom actually makes sense in today's investing environment.
Global central bank stimulus has created a torrent of liquidity that's searching for viable investments. With global bond yields exceptionally low and the U.S. stock market's broad valuation at a record level, high-net-worth individuals are increasingly seeking tangible assets as a store of wealth.
Naturally, with more numerous and motivated buyers in the marketplace, artwork prices rise.
In fact, astronomical sums are being paid not only for highly coveted works from the masters, but also for more obscure, modern artwork.
For example, the painting below had a purchase price of $6,549,000 (hammer price plus buyer's premium paid to the auction house):
Agnes Martin's The Beach, painted in 1964
If you look very closely, you can see a faint grid system.
Now, I realize that beauty is in the eye of the beholder… but it seems absurd to me to pay an exorbitant sum for what's essentially a blank canvas.
Of course, that's just my subjective opinion.
Luckily, quantitative analysis has been performed comparing art to various traditional asset class categories, allowing us to evaluate its merit.
In Buying Beauty: On Prices and Returns in the Art Market, academic researchers found that annualized returns for art (including oil paintings, watercolors, and drawings) were about the same as corporate bonds for the period from 1957 to 2007. However, art had twice the volatility of returns! Furthermore, these returns were calculated before adjusting for transactions costs and expenses associated with art ownership.
Now, just because art doesn't have a superior risk-adjusted return over the long term doesn't automatically exclude it from consideration as an investment. Assets can serve a role as a portfolio diversifier if their correlations with other asset classes are low.
Unfortunately, the art market is very cyclical, and wealth effects from rising financial asset prices seem to drive art prices. This can be disastrous during a downturn.
For example, some works of contemporary art fell by as much as 50% during the credit crisis of 2008-2009.
Rest assured that there will be future corrections in fine art prices, and its highly illiquid nature will exacerbate the decline.
Bottom line: Not only has art displayed an inferior risk-return dynamic historically, but the art market also seems to be overheating, suggesting poor returns going forward.
By all means, we should appreciate art for all its splendor. But from an investment standpoint, we should stick to a diversified portfolio of stocks and bonds.
And next time you hear someone say that art is a great investment right now, simply remember Oscar Wilde's sage observation: "Everything popular is wrong."
Safe (and high-yield) investing,
Alan Gula, CFA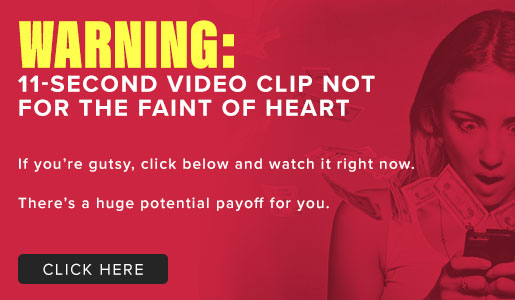 Comments (1)