Having warned about the troubles at RadioShack since mid-2012, the end has finally arrived.
Last Monday, the NYSE immediately suspended trading in the company's stock. And last Thursday night, the company filed for Chapter 11 bankruptcy protection.
The only surprise here?
As Scott Galloway, a professor of marketing at New York University's Stern Business School, says, "It's amazing it's taken this long for this company to go out of business."
Indeed! The company's been unprofitable for 11 consecutive quarters, amassing $936 million in losses over that period.
But while the bankruptcy was expected, the failure of the 94-year-old iconic retail chain also comes with a double dose of irony – thanks to two companies poised to exploit RadioShack's demise.
Will Anyone Miss RadioShack?
When's the last time you set foot in a RadioShack? That's probably the last time the company was relevant.
After being a go-to shop for innovators and engineers, RadioShack has become a retail destination of last resort.
As one former employee told Bloomberg Business, "On some nights, I would go from 6 p.m. to 9 p.m. – three whole hours – without seeing a single customer."
The stock chart reflects such a dismal reality…
So what happened to cause such a flop?
In a nutshell, three deadly Cs – convergence, convenience, and too much competition.
While RadioShack used to sell a range of products, relentless innovation led to the convergence and combination of multiple electronics into a single device – the smartphone.
As Steve Cichon, a writer for the Trending Buffalo website, observed, a 1991 RadioShack ad displayed 15 of the company's products… but his iPhone negated the need for 13 of them being sold.
In other words, convergence left very few products for RadioShack to sell… besides oddball connectors and wires, and everyday electronics that were available everywhere else.
As if that weren't bad enough, the emergence of Amazon (AMZN) made it much more convenient for people to buy all those products online. Especially since Amazon often sold them much cheaper.
To stave off obsolescence, RadioShack attempted to become a sales hub for mobile devices like smartphones and tablets.
Not a bad idea… but over time, pricing pressure and competition from carriers' own retail stores eroded that opportunity. In the last quarter, RadioShack's mobile phone revenue plummeted 25%, with each sale netting the company far less profit.
And that's where the first bit of irony comes in…
From Partner to Pilferer
RadioShack has more than 4,000 U.S. locations. Based on news reports, it's agreed to sell between 1,500 to 2,400 locations to mobile carrier, Sprint Corp. (S), via a partnership with Standard General – the company that gave RadioShack emergency financing last October.
Of course, RadioShack's been a longtime re-seller for Sprint. (Nothing like a former business partner exploiting your demise.)
But the move makes strategic sense for Sprint.
CEO Marcelo Claure recently announced plans to aggressively add retail locations in order to increase distribution and remain competitive.
"This is a year in which we intend to grow our distribution dramatically," said Claure. "You're going to see the opening of more and more Sprint stores, as this is one area that we work on."
And ironically, scooping up thousands of RadioShacks (Sprint's former retail partner) is a much faster way to accomplish that goal.
But that might not be the only strange twist of fate…
The King of the Web Becomes the King of Main Street
Reports surfaced last week that Amazon has also discussed the idea of acquiring some of RadioShack's locations.
Yes… you read that right. The company behind the $175-billion disruptive business that purposefully avoided brick-and-mortar locations at all costs, thereby giving it a distinct cost advantage, is now contemplating embracing brick and mortar.
At first blush, most investors are probably flummoxed by such a move. Much like when Amazon announced its partnership with the U.S. Postal Service.
But dig a little deeper, and this move also makes strategic sense for two major reasons…
Added Convenience: Amazon is reportedly considering using RadioShack stores as pickup and drop-off centers for online customers. Doing so would extend Amazon's distribution tentacles even further into local markets. Just like the deal with the USPS did. And the more convenient Amazon makes it to receive goods, the more business it can expect to do.
Increased Sales: Amazon is also apparently interested in using RadioShack locations to showcase its hardware. Now, that might seem odd, since the Kindle is the only Amazon device that's achieved any retail success. But as Daniel Kurnos, an analyst at Benchmark Co., rightly points out, "Hardware was never supposed to be a moneymaker for Amazon."
Instead, this move is about expanding Amazon's overall reach. Data clearly shows that Amazon hardware users spend more on other Amazon products. For instance, Kindle owners spend about $1,450 per year, versus $725 for non-Kindle owners. So using brick and mortar to make incremental hardware sales could provide a noticeable lift to overall sales.
Bottom line: In an unlikely and ironic twist of fate, RadioShack's loss could be Sprint and Amazon's gain. Keep in mind, a bankruptcy judge could put the kibosh on any of the confirmed or rumored arrangements. Or other retailers might jump into a bidding war for RadioShack's assets to complicate matters. But right now, RadioShack is up for grabs, and these two retail giants look set to cash in.
Ahead of the tape,
Louis Basenese
| | |
| --- | --- |
| | Louis Basenese helped direct over $1 billion in institutional capital at Morgan Stanley before launching out as an independent analyst and co-founding one of the web's largest financial publishers. Learn More >> |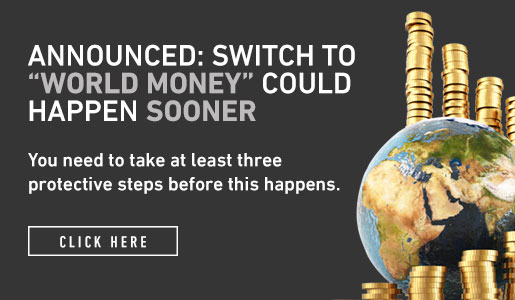 Comments (8)