The European Union has a tough decision to make…
Newly elected Greek Prime Minister Alexis Tsipras and Greek Finance Minister Yanis Varoufakis are currently traipsing across Germany to meet with eurozone officials.
The motley pair are trying to convince the EU to agree to a debt-swapping plan that will essentially forgive Greece of its $360-billion foreign debt until the country's struggling economy begins to expand. Whenever that is…
However, documents leaked from Germany say that the country will not tolerate any "rolling back" of existing austerity measures.
Indeed, the EU doesn't want to make an exception for this corrupt economy. At the same time, though, they're trapped by the fear of the unknown…
A Slimy Partner
The eurozone can only blame themselves for inviting Greece to join the consortium in the first place. You see, the EU needed more members to make the new currency work.
What they got was a customer who had a big appetite, but no money to pay the bill.
Now, Greece is trying to bend the rules for its own benefit.
And the situation in this ancient country is bleak.
Greece has very little economic growth, stagnant industries, and a population that's mostly either employed by the government or receiving welfare benefits.
On top of the massive debt, the country's economy is shrinking, its unemployment rate is high, the government is bloated, and its population doesn't believe in austerity as an economic plan.
The Greek gross domestic product (GDP) has shrunk every year since 2010. In 2014, it was $241 billion, and it's currently at the same level as 2006.
Much of the problem in Greece is centered on three issues: 1) The government and public sector doesn't know how to cut spending, 2) the private sector takes relish in its ability to evade taxes, and 3) unions are fond of work stoppages, while maintaining lavish benefits.
The Greek system is just not viable, and it'll continue to be dysfunctional until serious changes are made that curb government benefits, clamp down on tax collection, and diminish unions' power.
The recent elections brought the latest in "reformers" into power, but there's little hope that the new administration will make any real changes.
Tsipras pledged to undo the austerity measures put in place by his predecessors – a major concession that Greece made in order to receive a bailout from the EU.
Tsipras' plan was to refuse to pay back the euro debt that Greece has incurred. But as political promises usually go, that tone has changed since he was elected. His new plan is not to default on Greek debt, but rather to swap it out for debt that's growth based.
In other words, they'll pay back the debt with any economic surplus that might be had as a result of eliminating austerity and encouraging the opposite – spending.
This isn't such a radical plan. The United States did the same thing when we decided to spend our way out of the Great Recession by incurring more debt and engaging in massive quantitative easing.
The problem is that Greece isn't the United States and has no real economic engine to speak of.
So will the EU give in or allow Greece to continue dragging the continent down?
Damned Either Way
Greece's answer to austerity is to spend more by taxing more and not paying their debt.
They will definitely achieve the "spending more" part of their plan…
But the other part – paying back the eurozone – will be harder to achieve. As history has shown, Greece is just not able to generate enough revenue to pay its debts.
The EU has no choice but to either kick Greece out of the partnership and risk an unraveling of the currency or to go along with the shaky debt-swap plan, which requires writing off Greece's debt in hopes that it will spur future payments.
This is no different from printing even more euros to replace those that were just taken off the balance sheet.
Europe wants to get rid of Greece… badly. But not knowing how the markets will react is paralyzing them.
This is a perfect example of a union that is only as strong as its weakest link.
And the chase continues,
Karim Rahemtulla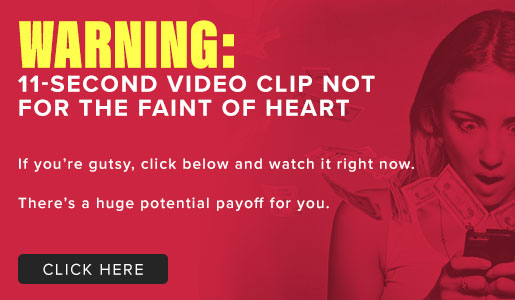 Comments (7)