On January 28, McDonald's (MCD) CEO Don Thompson resigned after 25 years with the company.
In his stead, the burger chain announced it'll turn to fast-casual veteran and past McDonald's employee, Steve Easterbrook, to right the ship.
The market responded positively to the news on Thursday, sending shares up more than 5%… but problems remain at the world's top-grossing fast food chain (aside from the disturbing fact that its burgers apparently never go bad).
So the question is: Should investors be lovin' this former market darling, or is McDonald's beyond saving?
After all, McDonald's has been a defensive favorite for years, and it still sports a very respectable 3.65% dividend yield.
Plus, it's a Dividend Aristocrat with a 38-year history of dividend growth – and the stock doesn't even look that expensive at the moment.
However, this isn't a valuation story.
Ultimately, I'm not convinced that a change in leadership is enough to get McDonald's back on track, and there are several reasons why.
A Tough 2014
First of all, the stock has underperformed the S&P 500 consistently for three years now – and 2014 was a particularly rough year for Ronald and company.
Operating income was down 15% in the fourth quarter of 2014 and down 8% for the year. Earnings per share were down 14% in Q4 and 11% in 2014. Finally, revenue was down 7% in 2014 compared to the year prior.
To put that into perspective, Burger King reported 5% revenue growth and an 18% increase in diluted earnings per share in the third quarter of 2014.
Meanwhile, same-store sales growth paints an even more damning picture. McDonald's reported a decline in global same-store sales of 0.9% in Q4 2014, while same-store sales in the United States fell 1.7%.
Compare that to Wendy's (WEN), which reported 5.2% same-store sales growth in its most recent quarter, and Burger King, which reported its fourth consecutive quarter of same-store sales growth and the best quarter of comparable sales growth since 2012.
2015 Won't Be Much Better
Despite a change in leadership, 2015 will likely be another tough year for McDonald's.
One reason is the skyrocketing U.S. dollar. About 70% of McDonald's revenue comes from overseas markets, where foreign currencies are facing a major headwind that doesn't show any signs of dispersing.
Thus, McDonald's expects a negative translation in the first quarter amounting to $0.10 per share, and estimates a negative translation of a whopping $0.35 to $0.40 per share for all of 2015.
Meanwhile, problems that plagued McDonald's in 2014 – including a supplier issue in Japan and a volatile operating environment in Russia and Ukraine – will continue putting pressure on the company this year.
In particular, Japan is facing a major consumer perception problem that began last summer when its Chinese supplier was accused of selling expired meat. After switching suppliers, Japanese customers then found several unsavory objects – including a tooth and a small strip of vinyl – in their food.
Needless to say, the Japanese appetite for Chicken McNuggets has been quelled for the time being.
People Simply Don't Want McDonald's
Yet the biggest reason I remain bearish on McDonald's goes beyond the numbers.
The fact is, McDonald's has missed the boat on the fast-casual trend that's dominating the restaurant industry right now. It even had the winning lottery ticket in hand… but decided to spin Chipotle (CMG) off rather than re-direct its entire business down that path.
Who knows… perhaps Easterbrook can find a way to convince consumers who want ethical, local, healthy food that McDonald's offers all of those things. But the company has spent decades building a global giant based on the idea that consumers wanted cheap, affordable food – regardless of its origin or how it tasted.
Changing public perception and re-capturing the fast food audience, therefore, will probably take more than just a shakeup at the top of the corporate ladder.
Good investing,
Chris Worthington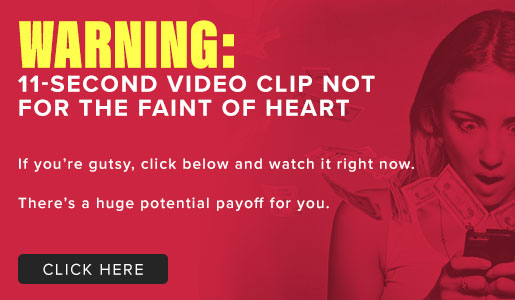 Comments (3)