In the name of fighting against cyber attacks, Barack Obama wants to change the rules that protect your personal data. You see, the real motherlode of data on Americans currently sits in private hands.
But Obama wants to move the data into the claws of law enforcement agencies.
The goal is to have private sector companies give even more information to the government, in exchange for protection against lawsuits for the misuse of data.
It's a beneficial deal for the companies and the government, but what this deal implies for the consumer is downright frightening…
The leading privacy advocates were aghast at Obama's latest moves against online privacy.
In a statement criticizing the Obama proposal, the Electronic Frontier Foundation said: "Introducing information-sharing proposals with broad liability protections, increasing penalties under the already-draconian Computer Fraud and Abuse Act, and potentially decreasing the protections granted to consumers under state data breach law are both unnecessary and unwelcomed. The status quo of overweening national security and law enforcement secrecy means that expanded information-sharing poses a serious risk of transferring more personal information to intelligence and law enforcement agencies."
The False Solution for a True Problem
Cyber security is a real problem, but the biggest threats are outside the country. Hackers from Russia and China are threatening private firms and public networks via the internet. Instead of beefing up security against these threats, the Obama team wants to broadly collect more data on generally law-abiding American citizens.
In the internet world, this is akin to having the TSA search your 85-year-old grandma at the airport. The focus is all wrong.
If you clearly analyze the myriad proposals affecting the internet from the Obama administration, they all have one common denominator: They give the federal government more control over private activity and citizens.
Another frightening proposal is pending at the Federal Communications Commission (FCC), one that would declare data networks to be public utilities. Reason being, once again, to give the government (in this case, the FCC) dramatically more power over internet providers.
Adding insult to injury, a third proposal uses the FCC to strike down laws in the states that prohibit government agencies from building broadband networks to compete against private firms. Obama and his team love the idea of socializing the internet by putting networks in the hands of local governments.
Bottom line: Should these three proposals pass, they'll dramatically change the way the internet works. Government as the guardian of your private data? Check. Government as regulator of all private internet providers? Check. And finally, the government actually providing your internet access.
A government in control of all cyber space is slowly taking shape. Consider yourself warned.
Your eyes on the Hill,
Floyd Brown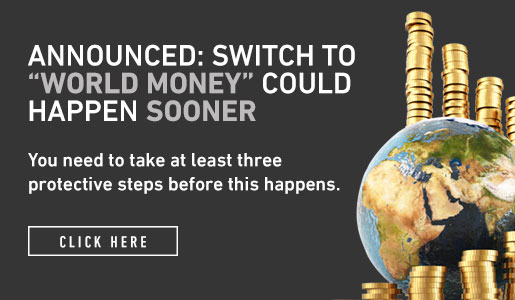 Comments (4)