Global commodity prices marked a fourth straight annual decline in 2014 – their longest losing streak in 23 years!
But not all commodities are getting minced right now. In fact, some are thriving with opportunity.
Indeed, while lingering concerns about global economic growth battered the appetite for raw materials, the appetite for beef remains strong.
As a result, live cattle futures have been able to withstand the commodity price slaughtering.
Plus, studies have shown that January is actually a better month for U.S. food sales than December, as consumers tend to stock up early in the year.
So how do you take advantage of this trend?
Well, you could buy a big freezer and wait until spring to stock up on beef…
But a better way is through options on live cattle futures.
Futures vs. Options: Choosing Your Meal
Live cattle futures prices dropped in mid-December, namely because the markets feared consumers would find that high beef prices weren't in their budgets, and switch to alternatives such as chicken or fish.
But, surprisingly, this wasn't the case. Consumers spent the money they saved at the gas pump on their favorite beef cuts for their holiday dinners. This caused futures to stabilize and then work their way up again to over $1.72 per pound.
But prices at these levels just aren't sustainable.
Contagion in the global markets, which is already taking effect on equity prices, may hit food sales soon. And as January progresses, food sales generally decline.
That's where an options strategy comes in. You can think of it as insurance against a price drop, in this case.
By going with options instead of futures, you benefit in two ways…
First, instead of taking a position on the underlying live cattle futures outright, the buyer of a live cattle option gains additional leverage. That's because the premium payable is typically lower than the margin requirement needed to open a position in the underlying live cattle futures.
Second, when you buy options, your potential maximum loss is limited to the premium price.
The holder of a live cattle put option, for instance, possesses the right (but not the obligation) to assume a short position in the underlying live cattle futures at the strike price. This right ceases to exist when the option expires, which is after the market closes on the specified expiration date.
Chicago Mercantile Exchange (CME) live cattle option prices are quoted in dollars per pound, and their underlying futures are traded in lots of 40,000 pounds (18 metric tons) of live cattle.
So how would you pull this trade strategy off successfully?
Buying a Juicy Put
Let me walk you through an example.
Let's say that you think live cattle futures prices will drop during the first quarter. Your first task would be to check out the April contract on the CME.
With April futures trading at $160.125 (that's just over $1.60 per pound), you could purchase a put option with a strike price of $160 for $5.050 (or $0.0505 per pound). So your total outlay for one put option is $2,020 (premium x 40,000 pounds).
Now, let's assume that by the option expiration date, the price of the underlying live cattle futures has fallen by 15% and is now trading at $1.3611 per pound. At this price, your put option is now in-the-money.
By exercising your put options, you get to assume a short position in the underlying live cattle futures at the strike price of $1.60. In other words, you get to sell 40,000 pounds of live cattle at $1.60 per pound on delivery day.
But wait a minute…
You likely don't have room for a herd of cattle to roam around your backyard, right?
In order to take a profit, you would need to enter an offsetting long futures position in the April contract of the underlying live cattle futures at the market price of $1.3611 per pound. This would result in a gain of $0.2389 per pound.
Since each put option represents 40,000 pounds of live cattle, the gain from the long put is $9,558. Deducting the initial premium of $2,020 that you paid for the put, your net profit from the long put strategy equals $7,538.
Here's a quick cheat sheet on the whole strategy.
There are a few other things investors should contemplate when using this strategy.
Considering All the Choice Cuts
One consideration is that because CME live cattle options are American style, the holder has the right to exercise the option on any business day that the option is traded (up to expiration day). And if the holder chooses not to exercise the put, it expires worthless, and the maximum loss is the premium.
It's also good to note that options have a limited lifespan and are subjected to the effects of time decay. The value of a live cattle option, or more specifically its time value, erodes as time passes.
Investors should also remember that they do not have to exercise the put option to realize their profit.
You see, you can close out the position by selling the put option through a sell-to-close transaction. Proceeds from the option sale will also include any remaining time value if there's still some time left before the option expires.
In the example above, since the sale is performed on option expiration day, there's virtually no time value left. Thus, the amount you'll receive from the live cattle option sale will be equal to its intrinsic value.
Good investing,
Shelley Goldberg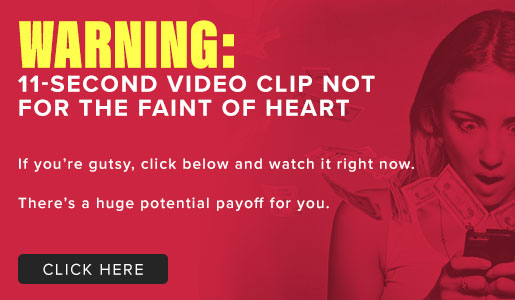 Comments (2)